New data from a meta-analysis published in BJPsych Open found that the presence or absence of suicide-related thoughts or expressions of suicidal ideation does not predict later suicide. A team of researchers in Australia, led by Catherine M. McHugh, assessed the strength of this association by synthesizing the findings across 70 relevant empirical studies.
These findings provide insight into the common practice of asking about suicidal ideation and thoughts to predict whether or not one will later complete suicide. McHugh and team highlight that common practice hinges upon the ability to assess suicide risk based on suicidal ideation screenings accurately:
"Clinicians sometimes rely on suicidal ideation as a crucial test for short-term suicide risk, and it has been argued that asking about suicidal ideation could form part of a screening test for later suicide."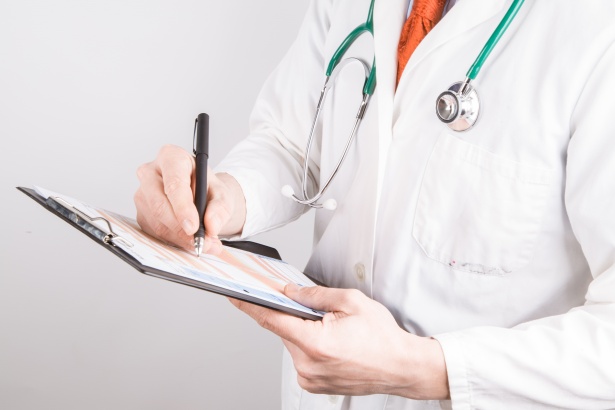 Health professionals are expected to conduct careful assessment and risk planning when service-users present with suicidal ideation. Suicidal ideation is defined differently within the research literature. Some studies consider it to include the presence of both suicide-related thoughts and behaviors. Others consider suicidal ideation to include suicidal plans or an expression of one's wish to die.
In this meta-analysis, all definitions of suicidal ideation were included. Data were reviewed across 70 studies that examine suicidal thoughts. Results found that 60% of people who have died by suicide did not express suicidal ideation when asked at a specific time beforehand. A subgroup analysis that examined the association between suicidal ideation and later suicide in a non-psychiatric setting found that 80% of people did not express suicidal ideation when questioned by the general practitioner.
Moreover, the study suggests that although it may seem that further questioning about suicidal ideation would elicit more information to facilitate accuracy in assessment, it is also associated with a higher false positive rate. In other words, detailed questioning increases the likelihood of inaccurately assessing people as at-risk for suicide when that is not the case.
The authors summarize their findings:
"Our study suggests that suicidal ideation is not sensitive enough to be very helpful as a stand-alone screening test for suicide in psychiatric or non-psychiatric settings."
****
McHugh, C. M., Corderoy, A., Ryan, C. J., Hickie, I. B., & Large, M. M. (2019). Association between suicidal ideation and suicide: meta-analyses of odds ratios, sensitivity, specificity and positive predictive value. BJPsych open, 5(2). (Link) 
***
Mad in America hosts blogs by a diverse group of writers. These posts are designed to serve as a public forum for a discussion—broadly speaking—of psychiatry and its treatments. The opinions expressed are the writers' own.
***
Mad in America has made some changes to the commenting process. You no longer need to login or create an account on our site to comment. The only information needed is your name, email and comment text. Comments made with an account prior to this change will remain visible on the site.