A team of Norway-based researchers led by Kristin D. Martinsen University of Oslo and Centre for Child and Adolescent Mental Health recently implemented and analyzed the effects of a transdiagnostic program to reduce symptoms of both anxiety and depression in childhood. Their work, published in the Journal of Consulting and Clinical Psychology, was conducted in response to the prevalence rates of anxiety and depression in childhood and the potential value of school-based programming to address these patterns.
Martinsen and team administered the EMOTION, Coping Kids Managing Anxiety and Depression intervention in a large sample of elementary school students. Self-report data indicated a decrease and symptoms of anxiety and depression post-intervention, and parent-reports reflected a decrease in observed depressive symptoms of the children in the intervention group.
"Youth with subclinical levels of anxious and depressive symptoms experience significant impairment, and the symptoms predict later disorders. Despite the high prevalence and negative sequela, there is a gap between the children in need and those few receiving care," the authors write. "Prevention in a school setting with early identification and initiation of early symptom-reducing interventions may bridge this gap."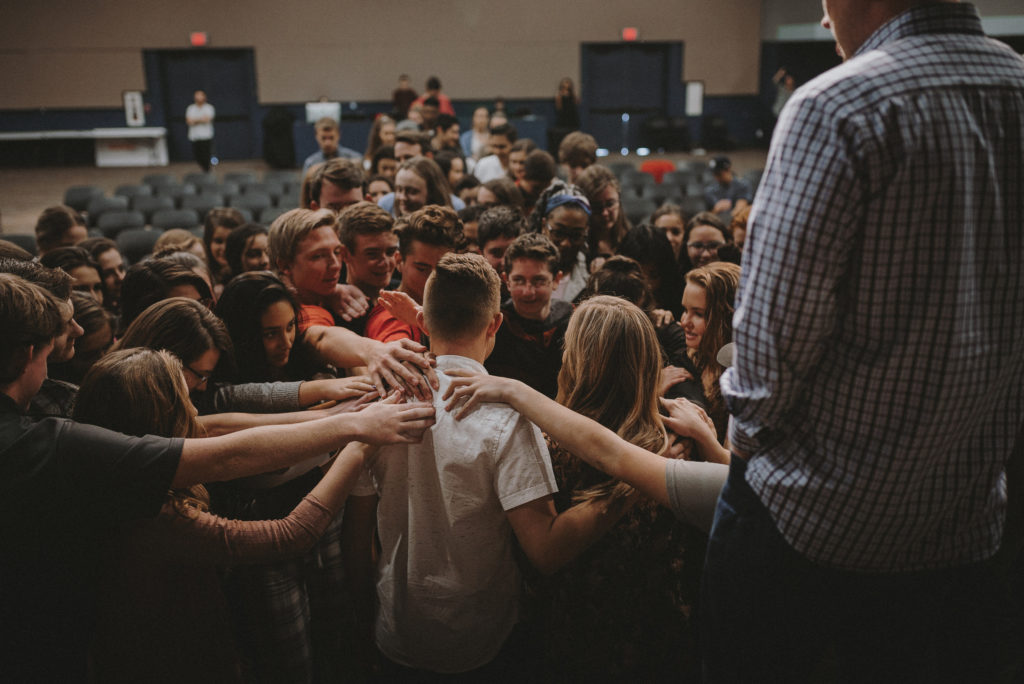 According to the Centers for Disease Control and Prevention estimates, approximately 7% of children aged 3-17 years meet criteria for an anxiety disorder diagnosis, and about 3% have been diagnosed with depression. Of children diagnosed with depression, 75% also experience clinically significant anxiety.  It can be more challenging to establish global estimates, but research seems to indicate an increasing trend in the prevalence of the symptoms of both disorders.
Research reflecting best practice in the prevention and treatment of childhood anxious and depressive symptoms is mixed. While cognitive behavioral therapy (CBT) and medication are popular treatments for anxiety disorders in childhood, some studies have challenged the impact of both approaches, and there is some controversy regarding the appropriateness of medication for anxiety treatable via less invasive intervention, particularly for young children.
Day-to-day patterns such as consistent, quality sleep, balanced diet, and mindfulness meditation have indicated positive outcomes, but there are many complex systems that can challenge adherence to these practices (e.g., economic barriers to healthy eating, living conditions not conducive to great sleep, etc.).
The treatment of clinically significant depression is no more straightforward. Many non-pharmacological interventions for have demonstrated promise, such as exercise, healthy diet, and various therapies. However, by the age of 17, approximately one in every 15 American youths are prescribed an antidepressant.
What preventative measures are available at a community and school level to protect students with anxious and depressive symptoms from shifting into treatment for a clinically significant disorder? This question is paramount due to the fact that many environmental features and stressors increase vulnerability to the experience of anxiety and depression in the first place. In many ways, school-based approaches to reducing risk have the potential to impact outcomes in ways that therapy in isolation may not.
Due to the overlap between symptoms and experiences associated with both anxiety and depression in childhood, transdiagnostic interventions comprised of integrated treatment strategies also have the potential to be impactful.
The EMOTION program is a 10-week intervention designed to support kids at risk for emotional difficulties using cognitive behavioral strategies "based on the notion that anxiety and depression arise from a combination of a diathesis that in the presence of stress leads to their expression." It has been trialed in clinical settings and has been found to be acceptable in out of school settings in past research. Some of the areas targeted include affect regulation, problem-solving, and coping skills. In Martinsen and team's investigation, the intervention was implemented by psychologists and school nurses by way of child groups and parent meetings.
A total of 873 children aged 7-12 years in 36 schools screened into the EMOTION program (EC) based on subclinical risks identified according to the Multidimensional Anxiety Scale (MASC-Child) and The Mood and Feelings Questionnaire Short version (SMFQ-Child) results. Half of the participating schools were assigned to the EC, while half were sorted into the control condition (CC), and "…[i]ntent-to-treat analyses were performed, and mixed-effects models were used."
Overall, results indicated favorable outcomes for the EMOTION intervention condition. The authors report that the results "indicate that a transdiagnostic program produced significant reductions in anxious symptoms as reported by the children."
"In fact, children who received the EC reported more than twice the reduction in anxious symptoms as compared with CC. The results also indicated a significantly higher reduction in child-reported depressive symptoms for the EC compared with CC. […] Parents also reported significantly higher reductions in depressive symptoms in the EC compared with CC."
Children spend a huge portion of their time in schools, and school-based interventions can influence children's day-to-day experiences from a systems-level perspective. This type of intervention can be harder to facilitate in a less-connected clinical setting. Resources provided to students and families in school reduce some of the financial barriers that interfere with access to care for students at risk, and on a broader scale, may expand school personnel understandings of student well-being.
Although further research is needed to establish the generalizability and cross-cultural validity of this and other similar interventions, results indicate that in-school supports can significantly, at least in the short term, reduce anxious and depressive symptoms.
****
Martinsen, K. D., Rasmussen, L. M., Wentzel-Larsen, T., Holen, S., Sund, A. M., Løvaas, M. E., . . . Neumer, S. (2019). Prevention of anxiety and depression in school children: Effectiveness of the transdiagnostic EMOTION program. Journal of Consulting and Clinical Psychology, 87(2), 212-
219. (Link)