A recent study published in Psychology and Psychotherapy: Theory, Research, and Practice examines the effects of psychoeducation on perceptions toward depression. The study tests how biological and person-environment interaction explanations differ in effects on treatment preference, prognostic pessimism, and stigma. The authors approach the issue from the lens of attribution theory, which explores how the framing of 'mental illness' can contribute to beliefs and actions around the phenomenon.
"For example, the biomedical model assumes that depression is a brain-based dysfunction and that brain function is largely the result of a predetermined genetic makeup or chemical imbalance. In this way, attributing depression to a biomedical etiology entails a causality that is internal, stable, and uncontrollable. In contrast, by emphasizing learned cognitive patterns, environmental contingencies, and the interactions between these factors, cognitive and behavioral model of depression can be characterized as more external, variable, and controllable. The examination of this process is essential in determining how depression etiology should be framed in a way that supports effective treatment-seeking and relevant attitudes," write Martha Zimmerman and Dr. Anthony Papa of the University of Nevada.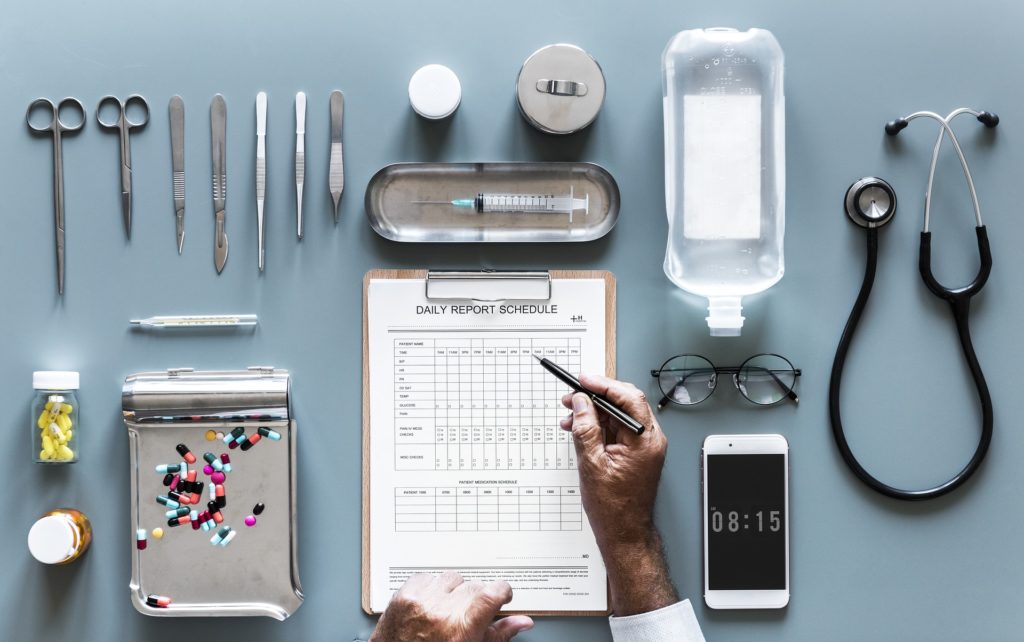 Researchers have for some time been interested in the iatrogenic, or unintended, effects of different explanatory models of mental illness. Some evidence suggests that biological explanations of depression can result in greater self-blaming, pessimism, and stigma. Philosopher and historian of science Ian Hacking suggested that it's common to interpret ourselves through available cultural "tools" such as psychiatric diagnoses, leading to a kind of feedback loop in which we construct ourselves in response to these notions.
"Attribution theory" is another relevant proposal which argues that the effects of different explanations can be measured along the lines of locus of control (external versus internal), stability, and controllable or uncontrollable. In other words, an account could convince us that a phenomenon (like mental illness) is outside of our control, stable and not open to change, and uncontrollable, in a worst-case scenario.
"Patterns of attribution have important consequences for subsequent affective responses and behavior. Believing a negative event or trait to be internal, for example, may result in more self-blame," explain the authors.
The current study expands on existing attribution theory research as it relates to explanations of depression. The authors asked research participants to read three different prompts: a biological account of depression, a person-environment interaction explanation of depression, and a description of depression that attempted to avoid explanation. Participants were recruited from the anonymous crowd-sourcing platform, Amazon's Mechanical Turk.
Only participants not currently receiving treatment and without a history of pharmacological treatment for depression were included, to avoid pre-existing biases toward specific therapies. The presence of depression was measured in participants via the Beck Depression Inventory. After reading the prompts, participants filled out questionnaires measuring locus of control, stability, controllability, treatment preferences, and attitudes such as stigma and prognostic pessimism.
The results of the study indicated that the biomedical explanation was associated with a much firmer belief in medication credibility compared to the psychosocial and control groups. Regarding confidence in psychotherapy, none of the groups differed significantly.
Participants exposed to the biomedical explanation were also more likely to believe that depression is a life-long disorder, that depression is akin to "feeling sorry for oneself," and that being diagnosed with depression is likely to cause others to view them as dangerous. Prognostic pessimism and stigma were significantly affected by the biomedical explanation.
The dimensions of attribution theory did not turn out to be significantly affected by the explanations. The authors offer several speculative points here, including the possibility that this could be the result of studying currently depressed individuals, many of whom are resistant to "self-relevant treatment information" and are more likely to misinterpret information about treatment.
Additionally, participants in the control group preferred antidepressant treatment. The authors speculate that this may be related to pharmaceutical company media campaigns, exposing many to the biomedical explanation before the study.
"Pre-existing beliefs about the cause of depression may have prevented the psychosocial condition from proving effective in increasing psychotherapy preference. Thus, future research should examine pre-existing beliefs that may impact the effectiveness of psychoeducation."
Relatedly, they state that despite participants finding the explanations equally believable, compelling, convincing, and similar to existing beliefs, biomedical explanations were associated with a greater perception of belief change. This may be related to what the authors term "genetic essentialism," or the socially accepted and intuitive belief in the truth of genetic explanations, over and above more complicated and contextual explanations.
The study did have some limitations. Most participants were white and reported higher levels of education than the general population. Also, the choice not to include participants currently receiving treatment, and with a history of pharmacological treatment, may affect the study's generalizability.
Finally, Amazon's Mechanical Turk crowd-sourcing platform may have been inadequate at ensuring that participants were giving the explanations their full attention or feeling fully engaged in the task. There may also be self-selection bias among people who sign up for the Mechanical Turk service, presenting further problems with the sample's generalizability.
The authors conclude:
"Taken together, the findings indicate that the way aetiology is framed in psychoeducation has important effects on treatment-seeking attitudes. Psychoeducation emphasizing a biological aetiology of depression in particular increased the credibility of antidepressant medication for depressed individuals, had no effect on psychotherapy credibility, and does not appear to reduce stigma. These findings are generally consistent with past work."
****
Zimmermann, M. & Papa, A. (2019). Causal explanations of depression and treatment credibility in adults with untreated depression: Examining attribution theory. Psychology and Psychotherapy: Theory, Research, and Practice. (Link)