In his latest report to the United Nations (UN), child psychiatrist Dainius Pūras advocates for a transformation in the way we collectively understand and intervene on mental health issues.
Pūras, serving as the UN Special Rapporteur on the rights to physical and mental health, argues that the dominant biomedical view of 'mental illness' has led the psychiatric and psychological fields to focus on institutionalization and biological interventions (e.g., psychotropic medications) at the expense of human rights and social change.
While the scientific exploration of the biological bases of particular symptoms is important for informing a complex understanding of 'mental disorders,' Pūras suggests that we shift our attention to the social determinants of health and prioritize human rights—which have been neglected by the current psychiatric framework. He writes:
"Those obstacles, power asymmetries in mental health care, the dominance of the biomedical model, and the biased use of knowledge, need to be addressed by changes in laws, policies, and practices," Pūras writes. "In particular, the dominance of medicalization in both existing and even in some 'progressive' policy reforms continues to mask broader social injustices that must be confronted and addressed by the global community… Scaling up rights-based support within and outside existing mental health systems holds much promise for the changes that are needed."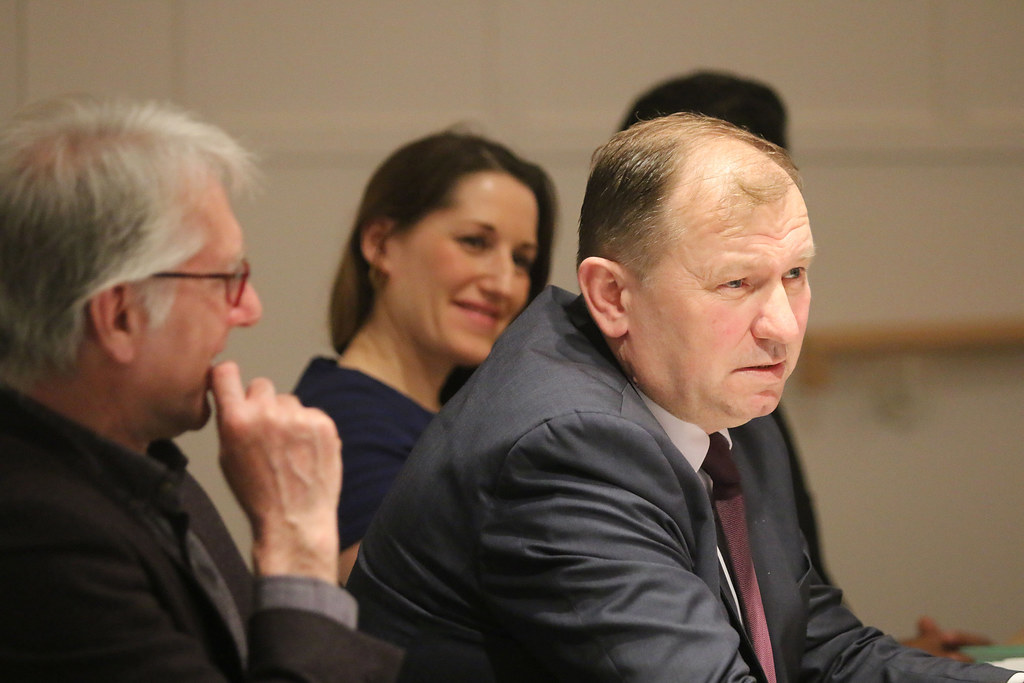 The Special Rapporteur's report on the right of everyone to the enjoyment of the highest attainable standard of physical and mental health was divided into four sections: (1) Global mental health, (2) over-medicalization and threats to human rights, (3) Rights-based approaches to alternatives, and (4) Global threats and future trends.
Global Mental Health. As the UN serves global interests, it shares the goals of the Movement for Global Mental Health (MGMH) of increasing access to services and improving mental health and wellbeing across the world. However, Pūras' report advocates shifting the framework of the MGMH towards a contextualized approach to mental health (as suggested by practitioners in the Global South) that takes social, political, economic, and cultural differences between countries into account.
Pūras discusses how colonial psychiatric systems were established in some countries, but the ways in which psychiatry is practiced and institutionalized is particular to each nation and locality. Further, each country faces distinct social and political determinants that can harm mental health. According to the Special Rapporteur:
"Those harms can arise from systemic violations of economic and social rights, such as neoliberal policies and austerity measures. Harms to mental health can equally arise from systemic violations of civil and political rights that lead to structural discrimination and violence against different communities, as well as restricting the space of civil society."
Pūras suggests that high-income or low-income countries alike, in the Global North or South, immediately take steps to transition away from a reductionistic biomedical approach to understanding and treating mental health issues. To adequately address psychological distress, countries' mental health policies must engage with transformative human rights actions, take a diversity of experiences into account, and implement social integration, connection, and participation that lead to transformation and empowerment. This shift includes a change from standardized forms of practice to locally adapted and culturally attuned practices.
Overmedicalization and threats to human rights. Pūras also addresses how current systems that individualize psychological distress (situating responsibility for mental distress within individuals) have led to a "mad or bad" approach. The "mad or bad" approach criminalizes people who experience psychological distress or labels them as "sick, mad, or patients."
Criminalizing psychological distress has led to mass incarceration, while medicalization has taken the focus off of social inequities and led to the widespread promotion of psychiatric drugs by pharmaceutical companies. Pūras argues that it is necessary to decriminalize mental health problems (such as addiction, for example) and institutionalize psychiatry, in order to protect and promote human rights. Moreover, overmedicalization also stands in the way of a rights-based approach to mental health since, according to the Special Rapporteur, it "…can mask the ability to locate one's self and experiences within a social context, fueling misrecognition of legitimate sources of distress (health determinants, collective trauma) and producing alienation."
"In practice, when experiences and problems are seen as medical rather than social, political or existential, responses are centered around individual-level interventions that aim to return an individual to a level of functioning within a social system rather than addressing the legacies of suffering and the change required to counter that suffering at the social level. Moreover, medicalization risks legitimizing coercive practices that violate human rights and may further entrench discrimination against groups already in a marginalized situation throughout their lifetimes and across generations."
Social determinants and rights-based approaches to mental health challenge these individualizing notions and highlight how a reductive biomedical understanding of mental health is challenged by scientific evidence and leads to obsolete treatments that are often ineffective.
Rights-based approaches and alternatives. Alternatives to biomedical approaches to mental healthcare have existed alongside conventional treatments for decades. These have changed lives and communities without resorting to coercion or other forms of violence while addressing the needs of people and groups.
Rights-based alternatives can take different forms. Some have worked to better the quality of mental healthcare services, changing institutions through systems-level reforms, localized innovations, peer-respite centers, recovery communities, medication-free wards, and developing communities and groups. Worldwide, these options have shown a "deep commitment to human rights, dignity, and non-coercive practices, all of which remain an elusive challenge in traditional mental health systems too heavily reliant on a biomedical paradigm," says Pūras.
Rights-based alternatives are characterized by key principles: dignity and autonomy, social inclusion, participation, equality and non-discrimination, diversity of care, and addressing underlying social and psychosocial determinants of health.
Global threats and future trends. The Rapporteur identifies several threats to global mental health and wellbeing: climate change, digital surveillance, and COVID-19.
Climate change has worsened global social inequalities and is also exacerbated by the systems that keep these inequalities in place. The effects of climate change also pose a threat to the right to health, as it affects clean air, drinking water, adequate housing, food, economic security, social relationships, and community life.
Heatwaves also disproportionately kill those who are institutionalized and who are in the margins. Confronted with ecological destruction, people experience emotional and existential distress that, at times, leads to hopelessness. Some research suggests that this may be especially true for younger generations who are likely to bear the brunt of these effects.
Corporate- and State-owned digital surveillance databases (street cameras and facial recognition, data from government, banks, stores, internet searches, and social media) are being used for social categorization, criminalization, and commercial purposes. These data are often used without an individual's permission or consent and are prone to errors that can lead to misinformation, misidentification, and misrecognition. Psychologically, this technology makes people fear social participation, which has an impact on their mental health and wellbeing.
Referencing COVID-19, Pūras acknowledged that the effects of the pandemic and the public health measures are still to be determined. However, he mentioned that "important challenges and opportunities related to mental health are expected, and these should be taken into account now."
For decades, psychiatric and psychological knowledge, practices, and services have utilized a reductive biomedical model that has individualized suffering and psychological distress while ignoring the social and psychosocial determinants of health. These approaches have not only failed to address mental distress worldwide, but they have turned our collective attention away for the social factors that contribute to suffering.
Pūras' suggestion of shifting to a rights-based approach to mental healthcare aims to provide solutions to mental health crises and distress that do not involve coercion or other human rights violation while also attending to the sociopolitical and economic factors that lead to distress.
****
United Nations General Assembly (2020). Right of everyone to the enjoyment of the highest attainable standard of physical and mental health: Report of the Special Rapporteur on the right of everyone to the enjoyment of the highest attainable standard of physical and mental health. Retrieved from:           https://undocs.org/A/HRC/44/48