Digital mental health interventions (DHIs) have grown exponentially in availability and popularity in recent years. In a study published by NPJ Digital Medicine in September, an international team of researchers led by Aislinn D. Bergin, Ph.D. of the University of Nottingham, conducted a scoping search to evaluate the existing evidence-base.
The study looked at digital mental health interventions for children and young people, reviewing the quality and outcomes of studies to-date.
Although researchers were able to identify various studies that assessed the quality and impact of DHIs, limitations to the development of programs, implementation techniques, and features included in reports of research were noted. Bergin and the team emphasized potential areas for improvements in DHI development through the inclusion of relevant stakeholders in intervention design (co-production) and through evaluation of DHIs beyond controlled research settings where access and motivation differ from the "real-world."
"This scoping review aims to further our understanding of the challenges to implementation faced by digital health interventions (DHIs) addressing the prevention and early intervention of mental health problems in children and young people by examining the reporting of factors that improve opportunities for successful adoption into real-world contexts. These include features related to the development, evaluation, and implementation of DHIs."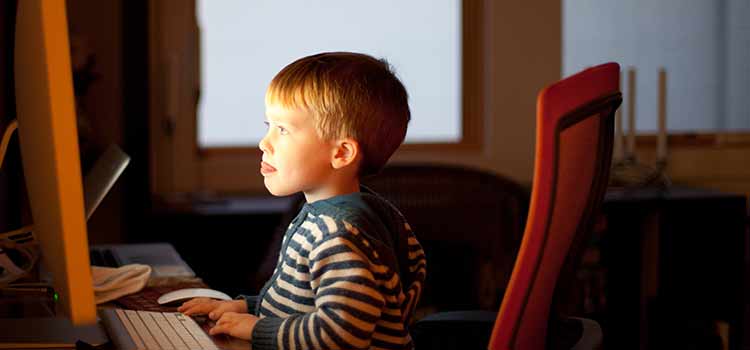 When COVID-19 first began to spread in China, and disease precaution measures necessitated social distancing, a spectrum of services historically available in-person moved to a virtual format. Mental healthcare services in many other countries followed suit as the impact of the disease reached global proportions.
DHIs have been promoted as mental health supports throughout the pandemic, some of which were available well before COVID-19 emerged. One study published in July indicated that of apps available to adults promoted for relief from migraines, Alzheimer's disease and dementia, depression, anxiety, and depression and anxiety combined, only 18% claimed to be evidence-based.
Bergin and colleagues reference another recent review of DHIs for children in which researchers found that only two of 15 empirically supported mental health apps were publicly available for download. Efficacy and accessibility are two major limitations to DHIs currently available.
Although some research may indicate promise in apps and other DHIs, barriers to access have been insufficiently explored in the existing research. With costs associated with some DHIs and diverse factors that may influence accessibility and appeal, research is needed to synthesize understandings of barriers and facilitators to access. Beyond limitations to empirical support for available DHIs, critics have also raised concerns surrounding privacy and user-protection.
"The large numbers of publicly available digital mental health interventions (over 10,000) highlight the growing gap between research and evaluation as well as practice and implementation. For instance, a recent review found only 2 of 15 evidence-based mental health apps were available to download despite their acceptability and the clear need for effective DHIs in routine care."
Bergin and the team's project was conducted to characterize research to-date associated with DHIs used with children and adolescents considering the issues noted above. Specifically, Bergin and team searched for peer-reviewed studies related to DHIs implemented with samples of young people between birth and 25.
Studies were only included if they outlined DHIs that were universal (promoting overall mental health and strategies to boost the quality of life), selective (designed specifically for certain groups at increased risk for distress, e.g., children of divorced parents), or indicated (targeting sub-clinical symptoms, e.g., anxiety). Studies were excluded if they were conducted in support of young people with diagnoses or clinically significant symptomology.
The search resulted in the identification of 30 publications outlining a total of 21 DHIs. Half of the studies described indicated interventions, slightly fewer than half represented universal interventions (n = 12), and only a couple of studies described a selective approach (n = 2). Adolescents were targeted in all but two studies, suggesting little research has been done related to the use of DHIs in support of young children.
User/stakeholder participation in intervention design was largely absent from the available research – either due to exclusion from DHI development procedures or due to a lack of sufficient description of DHI design in publications. Studies took place across various settings, including schools, participants' homes, and a mix of settings, making barriers and facilitators to positive outcomes similarly variable when reported. Most studies reviewed lacked a thorough description of costs associated with DHIs, labor required to support participation, and sufficient information regarding intervention engagement and completion data.
"This review found that while there are continued attempts to design and evaluate DHIs for children and young people, there are several points of concern. More research is needed with younger children and those from poorer and underserved backgrounds. Co-design processes with children and young people should be recognized and reported as a necessary component within DHI research as they are an important factor in the design and development of interventions and underpin successful adoption and implementation."
In essence, Bergin and colleagues' work highlights that not only is more research needed to evaluate the efficacy of DHIs, but different research approaches may also be valuable – methods that scrutinize applications of DHIs in practical contexts, along with publications that thoroughly describe intervention characteristics. Based on available research to-date, it is challenging to gauge which interventions might be most helpful in real-world use.
****
Bergin, A. D., Vallejos, E. P., Davies, E. B., Daley, D., Ford, T., Harold, G., . . . Hollis, C. (2020). Preventive digital mental health interventions for children and young people: A review of the design and reporting of research. Npj Digital Medicine, 3(1). DOI:10.1038/s41746-020-00339-7 (Link)