A new study in the Journal of Clinical Psychiatry demonstrated that antidepressants were no better than placebo for treating either bipolar I or bipolar II disorder. In fact, taking the antidepressant actually worsened mania after one year. The researchers, led by the psychiatrist S. Nassir Ghaemi from Tufts Medical Center, write:
"Citalopram, added to standard mood stabilizers, did not have clinically meaningful benefit versus placebo for either acute or maintenance treatment of bipolar depression. Acute mania did not worsen with citalopram, but maintenance treatment led to worsened manic symptoms, especially in subjects with a rapid-cycling course."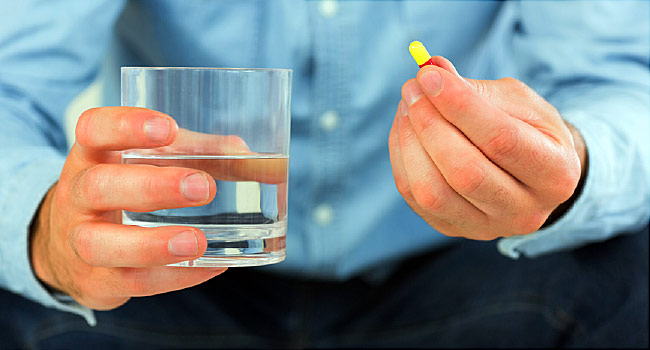 According to the study authors, antidepressants are the most commonly used drug to treat bipolar disorder, despite a recent meta-analysis that found them to be ineffective. Antidepressants have also been demonstrated to induce manic symptoms. Finally, "maintenance treatment"—using antidepressants long-term—has been found to increase the risk of mania.
"Clinicians and patients often choose antidepressants, especially serotonin reuptake inhibitors (SRIs), to treat bipolar depression, but the evidence for benefit and safety of these medications has been poorly proven or controversial," Ghaemi and his co-authors explain. 
However, these findings are difficult to interpret because very few randomized, controlled trials (RCTs—considered the gold standard of objective research) have been conducted to test these findings, especially around maintenance treatment.
In fact, according to the authors of the current study, their trial was "the first placebo-controlled RCT of any SRI in maintenance prevention of depressive episodes in bipolar illness at 1-year follow-up."
In their study, 119 participants diagnosed with bipolar I or bipolar II disorder were randomly assigned to take either citalopram (an SSRI, brand name Celexa) or a placebo. All the participants were also already taking a "mood stabilizer" such as lithium, which they continued taking throughout the study.
The primary outcome was to compare depression and mania scores between the placebo and citalopram groups at six weeks—using the Montgomery-Asberg Depression Rating Scale (MADRS) and the Mania Rating Scale of the Schedule for Affective Disorders and Schizophrenia (MRS-SADS). The secondary outcome was to compare the same scores after one year of long-term "maintenance treatment."
The researchers found that the difference between the groups was neither statistically nor clinically significant on any of the measures—meaning that citalopram was no better than placebo at relieving depression or mania. This was true whether people had the bipolar I or bipolar II diagnosis.
There was one difference—the people who were randomly assigned to citalopram for a year of "maintenance treatment" had worse mania scores at the one-year follow-up than those who continued taking a placebo. That is, the antidepressant worsened their mania over the course of a year.
"Maintenance treatment led to worsened manic symptoms," the researchers write.
Although this was true for all participants on average, it appeared to be even worse in those who had a "rapid-cycling" version of bipolar disorder—but this analysis was underpowered and needed further validation from future studies.
The researchers noted that when untreated, bipolar disorder episodes usually resolve naturally, "typically within six months or less." They note that in clinical practice, since most patients will receive an antidepressant at the beginning of their episode, this natural improvement "will be attributed to antidepressant use, producing the clinical impression of drug efficacy."
Thus, doctors will see the natural improvement that would have occurred without treatment and believe that the drug they prescribed is responsible for that improvement. This is why RCTs like this one are necessary, as they provide a comparison group that naturally improves without the use of an antidepressant. The researchers write:
"SSRIs like citalopram are not helpful to treat bipolar depression or to prevent it, and they may worsen manic symptoms if used long-term, especially in patients with a rapid-cycling course."
"Antidepressants should be avoided in bipolar depression."
****
Ghaemi SN, Whitham EA, Vohringer PA, et al. Citalopram for Acute and Preventive Efficacy in Bipolar Depression (CAPE-BD): A randomized, double-blind, placebo-controlled trial. J Clin Psychiatry. 2021;82(1):19m13136. https://doi.org/10.4088/JCP.19m13136 (Link)