Recently, the "troubled teen industry" has been all over the news. The troubled-teen industry is the name that activists and survivors have given to the network of programs—behavioral modification programs, boot camps, conversion therapy, "therapeutic" boarding schools, and wilderness therapy programs—meant to reform young people's behavior.
More often than not, the children sent into these programs are children experiencing trauma, coming from fractured and abusive families, or suffering from addiction, physical and mental illness. Many are sent through private parental placement, from psychiatric wards, or by their school. Others are sent through the foster care system.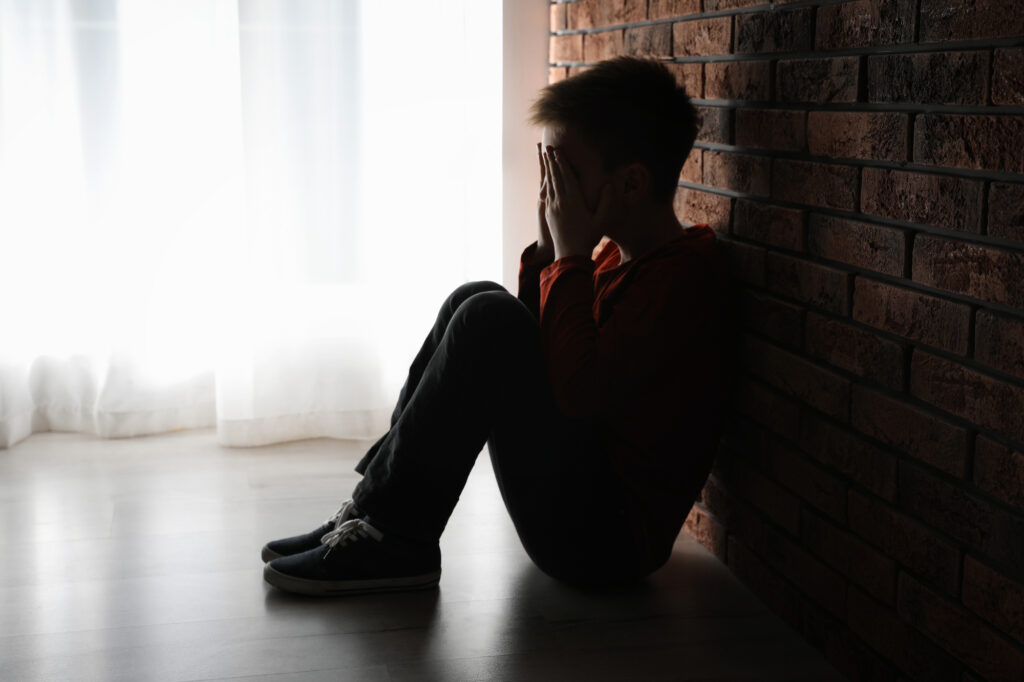 In October 2021, the National Disability Rights Network released a report, "Desperation without Dignity: Conditions of Children Placed in For Profit Residential Facilities." The report does groundbreaking work in exposing some of the severe abuses that children held in these facilities face every day. It documents pervasive sexual, physical, and emotional abuse, which have long been ignored by mainstream media. These abuses range from sexual assault by staff members, seclusion and solitary confinement, using zip ties to restrain children, and, at its worst, outright murder of children by staff members who quite literally abuse the children to death.
The report focuses on "for-profit" residential institutions. The private status of these institutions provides an opportunity for these institutions to keep abuse under the radar. However, sexual abuse is also pervasive in public and private non-profit inpatient psychiatric facilities as well. In the Chicago-area alone, where I first spent time as an inpatient in Alexian Brothers, numerous psychiatric facilities, including Hartgrove Hospital, Chicago Lakeshore Hospital, and Roseland Community Hospital have been cited for instances of sexual abuse. Many of these reports cite sexual abuse that is perpetrated against children. These hospitals have come under fire simply because they have been investigated; they are not outliers.
To be clear, the onslaught of news has been extremely triggering for me. I am a survivor of institutionalized child abuse, which included repeated sexual abuse. The abuse I experienced in the first institution, and my subsequent forcible removal from my family home at 14 to an out of state facility, will always be some of the most traumatic events of my life (currently: THE most traumatic). In the aftermath, my family and community embedded into me that what had happened was deeply shameful—not just the abuse itself, which I was made to believe I deserved, but also, the place where it had occurred.
Finally, healing was impossible because I did not recognize myself in stereotypical narratives of sexual violence, where sexual violence was always rape, always a male penetrating a woman, and the reason for such violence was defined as a desire for sexual gratification. Like many child sexual abuse survivors who are denied a way to contextualize and name their experiences, I never understood my experiences as "sexual abuse" until much later.
In that sense, I have felt excluded from conversations that center sexual violence as a "gender-based" phenomenon alone. I often found myself asking "why" what had happened to me had happened, if I did not feel it was done to me because of my gender, but rather, as a form of dehumanization and degradation, a way of asserting my abuser had total control over me, first, because I was disabled, and second, because I was a child.
Sexual violence is not the same as gender-based violence. It's a tool for perpetrating gender-based violence, just like it's a tool for perpetrating racial violence and ableist violence. While sexual violence is often equated with gender-based violence, gender-based violence encompasses a whole range of abuses and violations "rooted in exploiting unequal power relations between genders."
When sexual violence can be understood as a tool for exploitation and power, not merely a tool for domination over genders, then it becomes clearer why it so commonly occurs in institutions whose goals are ultimately to "reform" disabled or so-called "troubled" children into seemingly "normal" non-disabled, non-disruptive, compliant, malleable members of their family system and society.
In Brilliant Imperfection, Eli Clare writes about how diagnostic labels have historically been used as tools for racial, colonial, and patriarchal domination, permitting "cure" and thus the annihilation and assimilation of the supposed "other." In the context of mental illness, diagnostic labels function as means of social control, stigmatizing members of society whose bodyminds fall outside of white supremist, capitalist, ableist ideals, and permitting forced treatment and denial of basic human rights until these bodyminds bend into submission.
In such a society where mental illness is deeply stigmatized and associated with deviance, mentally ill children are not seen as children, but as threats, nor are they seen as fully human. In a society that also alleges children are unable to understand what's best for them and creates policies that effectively deny children of the ability to make autonomous decisions, children are denied the right both to consent and to be believed.
In a society where this kind of ableism and adultism allows disabled children to be seen both as non-human and as inherently unreliable narrators of their own experience, sexual violence in institutions will continue to be pervasive. Period.
***
When I think back to what happened to me as a kid from my perspective now as a 22-year-old adult, I find myself constantly filled with awe at the language I now have to understand my experiences. As a child, I thought I would never understand why what had happened to me had happened. That question "why?" paralyzed me.
Because I was isolated and denied the ability to connect with caring adults, my answer was that I must have been abused because there was something inherently wrong with me. Now, nearly a decade later, I have had the privilege as an adult to see this is not the case. Rather, with access to language to identify systemic oppression, I understand how ableism permitted the dehumanization and degradation of my body by staff members intent on asserting their dominance over me.
Sexual abuse is common in institutions because ableism is a system of power that functions to construct disability as a stigmatized social category and deny disabled people rights, access, care, and love through the normalization and privileging of supposed able-bodiedness. It is common because, based on the logic of ableism, disabled children do not have bodily autonomy, feelings, the ability to feel pain or suffering, and as a result, no ability to feel degraded, violated, or traumatized.
This logic allows sexual violence to be embedded in the structure of psych institutions themselves, which require strip and cavity searches as mere "routine" processes of intake regardless of circumstance or age. Because I was not seen as a child, this humiliating intake process was not something I was spared, even at thirteen years old.
Over that, I feel grief: I was thirteen. My roommate was eleven. We were both the youngest ones in the psych institution, but our age did not protect us nor make us any more "human." We had both come from children's hospitals, and there was no way we could have been carrying weapons or done anything to harm anybody. Yet we were made into criminals. Strip: bra, underwear, everything, stand naked. Arms out. Stand numb through the mockery, the cruel words, the laughter. Turn.
***
Mad in America hosts blogs by a diverse group of writers. These posts are designed to serve as a public forum for a discussion—broadly speaking—of psychiatry and its treatments. The opinions expressed are the writers' own.
***
Mad in America has made some changes to the commenting process. You no longer need to login or create an account on our site to comment. The only information needed is your name, email and comment text. Comments made with an account prior to this change will remain visible on the site.