A team of researchers examined new psychotherapy approaches that were not considered under the purview of a "mental health" service and challenged neoliberal capitalist aims. Their forthcoming paper, currently under editorial review, argues that departing from the medical model and neoliberalism requires a shift to fundamental aspects of mainstream psychotherapy.
The authors, Matt Ball, Rory Ritchie, and Bernard Guerin from the University of South Australia, write:
"The point for this paper is that as these new alternative models of 'mental health' and alternative approaches of therapy develop into whatever new forms might eventually prevail, we should also expect changes in what are considered to be the fundamentals of therapy, how therapy should be conducted, and what the outcomes of any therapy should look like."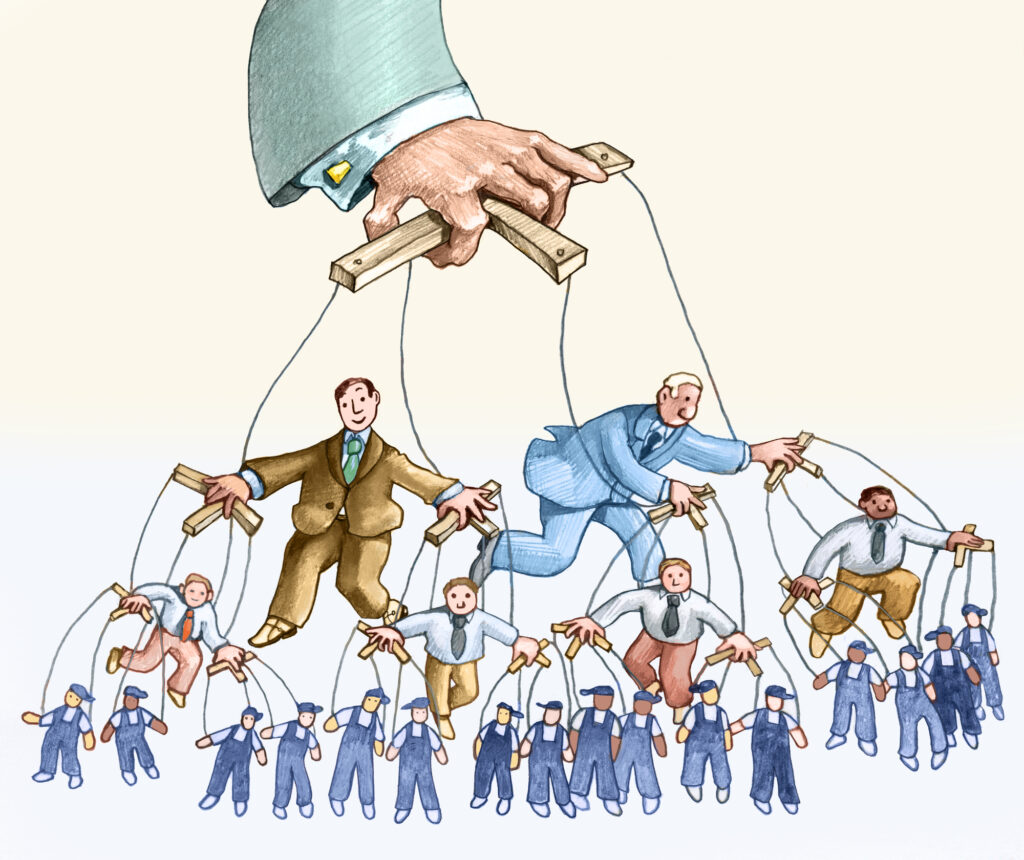 Guerin and team asserted that psychotherapy approaches have generally developed within two milieus over the past hundred years. First, the medical model milieu has served to position psychotherapy as attendant to individuals' "mental health."
Second, a modernist or neoliberal capitalist milieu has defined the overall goal of therapy as functionality and productivity. The ways that the medical model and neoliberalism have shaped therapy have been challenged, from critiques of diagnostic models to questioning the influence of neoliberalism on social structures.
After analyzing various Western therapies, the authors found that almost all were based on similar goals and activities. First, the therapist endeavors to establish a "working relationship" that is largely contractual with the client. Up until this point, they are assumed to be strangers. Then, therapy aims to solve problems in the client's life through engaging in talking, which takes place in an office setting. The therapist is tasked with "act[ing] as a new audience to train new behaviors and skills where appropriate," interpreted Guerin and colleagues. Overall, therapy operates to change clients' ways of thinking and talking through the premise that doing so can benefit them and reduce their suffering.
However, the researchers argued that this logic about therapy presupposes that individuals' conflicts and problems are internal. Therefore, the mechanism of change is viewed as the person's thinking or biochemistries because it is understood that their problem is rooted in a psychological or medical cause.
Alternatively, the authors identified how approaches to therapy could look radically different if people's problems were understood to exist within the context of their lives:
"The main point for this paper is to show that when switching from the medical and psychological models of 'internal problems of 'mental health' to the different contextual models, the ways of observing, listening and questioning must also change, meaning that the whole way of doing therapy must change."
Many times, they warn, seemingly new therapy models center around the same psychological and medical themes that tend to define Western mental health approaches:
"And indeed, there are new approaches being put forward for doing therapy which currently seem radical to many, but we will argue that these are radical only for those still following medical or psychological models of how humans work."
What would a legitimate alternative look like, according to the authors? They explained one defining feature: developing a social rather than a "working" or "professional" relationship that is not defined by an agenda to extract information.
They wrote:
"So, the new goals of therapy are changed to focus instead on developing a social relationship which is more than just the minimum required to get information out of the 'client' and change the way they talk (in fact, the word 'client' is another example of neoliberal values being imposed within therapy; McLaughlin, 2009), to support them over whatever time is needed, and to help them discern those parts of their world which have shaped their unwanted behaviors and might be changed."
Guerin and team illustrate one such approach referred to as Emotional CPR (E-CPR). E-CPR is meant to be utilized by any person with anyone. Rather than aiming to fix a purported problem, the response is simple: "just listen."
The authors explained:
"The idea is to offer a sense of justice to a person's experiences by deeply listening rather than trying to instruct them, give them information, diagnose them, reframe what they say, or discuss ideas: just let them tell their own story, and treat them as the 'expert' in what is going on in their lives."
Then, from an E-CPR approach, the listener articulates how what the person has just said makes them feel. They do not diagnose or reframe what the person is saying; they simply honor a genuine human connection by sharing their feelings in response to what they hear.
"We believe," wrote the authors, "that one of E-CPR's benefits…is powerful precisely because the person learns that what they said actually had an effect or an impact in their world; someone was affected by something they said or did, and this might be rare for them."
Guerin and colleagues asserted that E-CPR demonstrates what they call "dissociachotic responding." Dissociachotic responding is when the therapist, or the listener, changes their own behavior rather than responding with the assumption that the client needs to change.
"Dissociachotic places the responding to be the responsibility for the therapist recognizing and managing their own experience before attempting to 'change' another person. Understanding that any behavior of a client is legitimate and understandable in any environment that requires a response, the therapist can recognize their own role and responsibility in creating or replicating the very environments that reduce the opportunities for the safety of the individual."
They continued to clarify how alternative approaches are distinct from the medical model and neoliberal activities and goals:
"Moving away from the 'diagnostic' guesswork of "behavior A means this," or "behavior B means that," that is used in psychopathology and neoliberal ideology of what is well and what is sick, dissociachotic finds that changing the threats the therapist might unwittingly be creating is likely to create better opportunities for the other person to express themselves. In this way, the therapist's role is not to change the client at all but to create situations with them by changing their own behavior."
Creative forms of language and other ways of reflecting can be used toward these new aims. For instance, a method that draws upon poetry, storytelling, and even dance, music, art, and rhythms when suffering is not so easily expressed through words.
Guerin and colleagues conclude by supporting the promise of new therapies which can successfully separate from the medical model and neoliberal capitalist milieus:
"We have tried to show that there are, in fact, strong rationales for these new therapeutic responses once the medical models and neo-liberal constraints are removed."
"Once the mainstream medical models and neoliberal goals of therapy change, so we will see exciting new developments in how we approach people in life crises, and how we frame and carry out supporting and helping such people."
****
Guerin, B., Ball, M., & Ritchie, R. (Preprint under review). Therapy in the absence of psychopathology and neoliberalism. (Link)