A new paper, by Andrea LaMarre and a team of researchers in North America, examines the influence of neoliberal capitalism in the practice of psychotherapy. Their compelling work, published in the Journal of Constructivist Psychology, explores whether psychotherapy can counter the discourses that position individuals as entrepreneurial agents whose suffering is attributable to their personal or biological failures rather than to harm caused by oppressive systems.
"Psychotherapy under neoliberal capitalism can be characterized by an inherent contradiction. On the one hand, psychotherapy can be one of the key means of spreading and reinforcing neoliberal ideology and thus advancing the interests of finance," LaMarre writes. "On the other, it can unsettle the capitalist political order by cultivating subjectivities that disturb the primacy and normalcy of the free-choosing, entrepreneurial self (this, of course, does not mean that therapeutic conversations can entirely escape neoliberalism)."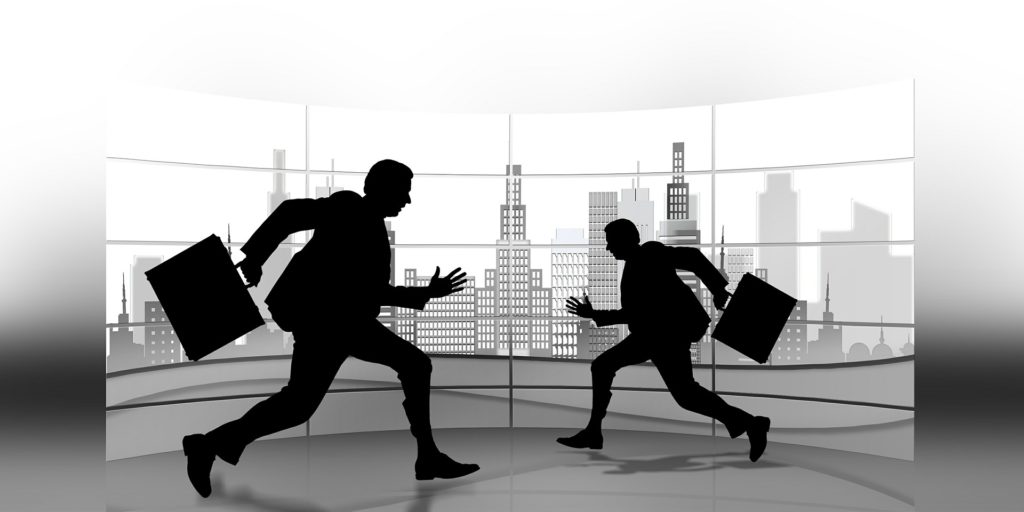 Scholars have recently taken to exploring neoliberal capitalism and its relationship to psychology and psychotherapy. Neoliberalism is defined by the authors as "a political and economic system in which capital goods are controlled for profit by corporations and private owners rather than by the state." They write that it can be traced to the mid-1970s reorganization of capitalism in response to the economic crisis following the Great Depression, "specifically the crisis of capital and wealth accumulation."
Neoliberalism also refers to the role of finance in the shaping of social discourse and identities, LaMarre and team explain. Not only are ideologies of economics permeating institutional life, but they trickle into individual life by defining people by their proximity to the marketplace. In other words, people are positioned as "entrepreneurial agents" who are responsible for taking control of their own life, wellbeing, and health by working hard and promoting their own best interests.
In this way, the relatively recent economic wave of neoliberalism capitalizes on "individuals' desires for independence, creativity, and happiness." LaMarre and team describe that while neoliberalism has indeed benefitted the financial sector through increased profits and growth, it has "further divided society into classes," increased debt and unemployment rates across the globe, and contributed to rising rates of social violence. Moreover, it has been criticized for protecting and justifying social power imbalances and economic control, at the expense of poor, working, and increasingly, middle-class individuals. The authors make the case that neoliberal policies result in harm to marginalized community members.
"Neoliberal policies have led to consequences that some describe as 'catastrophic,' including resource scarcity and disparities, increased demand for decreasing services, and human service worker distress and burnout."
In this paper, LaMarre and colleagues discuss how a neoliberal capitalist context shapes how individuals' problems are framed and responded to in psychotherapy and through psychological knowledge.
"We begin by examining neoliberal governmentality and critiquing depoliticized and Individually-focused accounts of people' s experience and ways of working with clients, prevalent within psychology and psychotherapy," they write. "Second, we discuss the role therapy practice has had and could have in neoliberal capitalism."
In addition to this, the authors illustrate how neoliberal discourses can influence how clients perceive of themselves and their problems, either by reinforcing their perceptions or challenging them in therapy. LaMarre and team are driven by the motivation to initiate a critical discussion around psychotherapy in its surrounding context.
Psychotherapy is based on notions of individual agency and improvement, the authors contend. While some could argue that this stems farther back in history to Aristotelian and utilitarian concepts of personal wellbeing and pleasure, recent neoliberal policies have transformed health, education, and care services, such as psychotherapy, to commodities that promote individuals' value as economic actors. The emphasis on rational and efficiency-based action within the neoliberal agenda promotes models of healthcare and public health that privilege medical models and an "entrepreneurial ethic." As such, neoliberalism eschews the workings and impact of structural violence. The authors write:
"The neoliberal idea of the free-choosing self can be used to obscure and rationalize social inequalities and coercive interventions. From a neoliberal perspective, social problems and inequalities derive from deficits in individuals (e.g., some people are better than others at making "good" choices and taking advantage of opportunities), rather than from other possible sources, such as unjust and oppressive sociopolitical structures."
The impact of neoliberal policies influences psychotherapy approaches and evidence-based practice guidelines when therapists, perhaps inadvertently, are complicit with these agendas and locate problems in individuals rather than in systems.
"The neoliberal emphasis on individual choice may obscure the reality of institutional racism and sexism and reinforce the notion that something is wrong with clients rather than with the economic-political system itself," they write. "The complicity of psychotherapy in the project of neoliberalism is reflected in therapy's propensity to advance and legitimize some forms of knowledge over others."
The knowledge legitimized in psychotherapy is one that views autonomy and productivity as the assumed potential that individuals ought to aspire toward in order to align with the cultural ideal. The failure to achieve economic security and its promise of happiness is rendered a failure on the part of the individual. When psychotherapy is complicit in forwarding this emphasis on self-improvement and looking out for one's best interest, it supports a neoliberal view.
Further, LaMarre and team unpack how psychological constructs, such as narcissism, social anxiety, depression, and others are depoliticized and decontextualized. However, these presentations are ways of acting and being made available within a society built around competition, self-promotion, gregariousness in pursuit of business ventures, happiness as a task, and avoidance of problematic shyness or social withdrawal.
The authors pose the following questions:
"If psychotherapy has been one of the central means or technologies of neoliberal governmentality, can we speak of antioppressive, anti-neoliberal therapy? Should therapy be eradicated as an oppressive institution or, at least, radically transformed? How might we begin to disentangle the neoliberal political structures within which therapy takes place and that it allegedly reinforces?"
LaMarre and team "optimistically argue" that it is possible for psychotherapy to involve a process of transformation that challenges neoliberal capitalist ideals. To do so, therapists must be informed of neoliberalism on various scales including at global and micro-interactions. Therapy consists of the latter, featuring discursive manifestations of neoliberalism within therapy goals and the ways in which problems are conceptualized.
The authors cite therapy approaches that focus on the role of institutions and systems in creating psychological distress including narrative therapy and feminist therapy. Further, they highlight three primary discourses that occur in psychotherapy (1) the normal self, (2) the improving self, and (3) the productive self.
The "normal self" refers to the discourse that describes the client as deficient or lacking in some way relative to an ideal norm. The "improving self" solicits the action of the individual to remedy this deficiency à la the neoliberal ideal. Lastly, the "productive self" draws most directly from an economic discourse which positions the individual as continually engaged in work toward capital accumulation.
This heuristic is put forth not because the authors believe that neoliberalism can be reduced to these discourses exclusively, but to provide "a map for becoming more sensitized to some of the ways in which neoliberalism can 'show up'  in therapy."
In addition to this, LaMarre and team emphasize the importance of recognizing how the promotion of neoliberal ideals cooccurs alongside other forms of oppression "such as sexism, racism, ableism, colonialism, and heterosexism." Another opportunity for disrupting these systems of oppression, the authors recommend, is to become aware of how they are intertwined.
The authors conclude their paper by revisiting the question of whether psychotherapy can disrupt neoliberalism:
"We identify neoliberal discourses in therapy and how neoliberalism operates in therapist and client interactions in part as a way of highlighting how it might be possible to move toward styles of life that are in line with different social realities even within this system."

"Even further, we optimistically argue that if therapists, as a collective, were committed to diversifying discursive possibilities for understanding and action in therapy, over time it might be possible to subtly undermine neoliberal governmentality, likely without subverting it entirely."
****
LaMarre, A., Smoliak, O., Cool, C., Kinavey, H., & Hardt, L. (2018). The Normal, Improving, and Productive Self: Unpacking Neoliberal Governmentality in Therapeutic Interactions. Journal of Constructivist Psychology, 1-18. (Link)