In a new article, researchers lay out a cogent critique of current practices in mental health care and propose a paradigm shift based on existing, successful alternatives.
The authors were Radosław Stupak, and Bartłomiej Dobroczyński at Jagiellonian University, Poland, and the article was published in the International Journal of Environmental Research and Public Health.
Despite the overwhelming increase in psychiatric services, there has been no improvement in outcomes for people diagnosed with mental illness, according to Stupak and Dobroczyński. Rather, outcomes have only worsened since the dawn of the medication era. For instance, the number of people taking long-term prescriptions continues to rise, as do the suicide rate and the rate of disability due to "mental illness."
The overwhelming focus on biology in mental health research, the authors write, "has failed to address the primary goal psychiatric research should serve—helping patients. The progress in neuroscience does not seem to translate into better treatments, and new drugs are no better than those discovered by accident in the middle of the 20th century and work on the same underlying principles."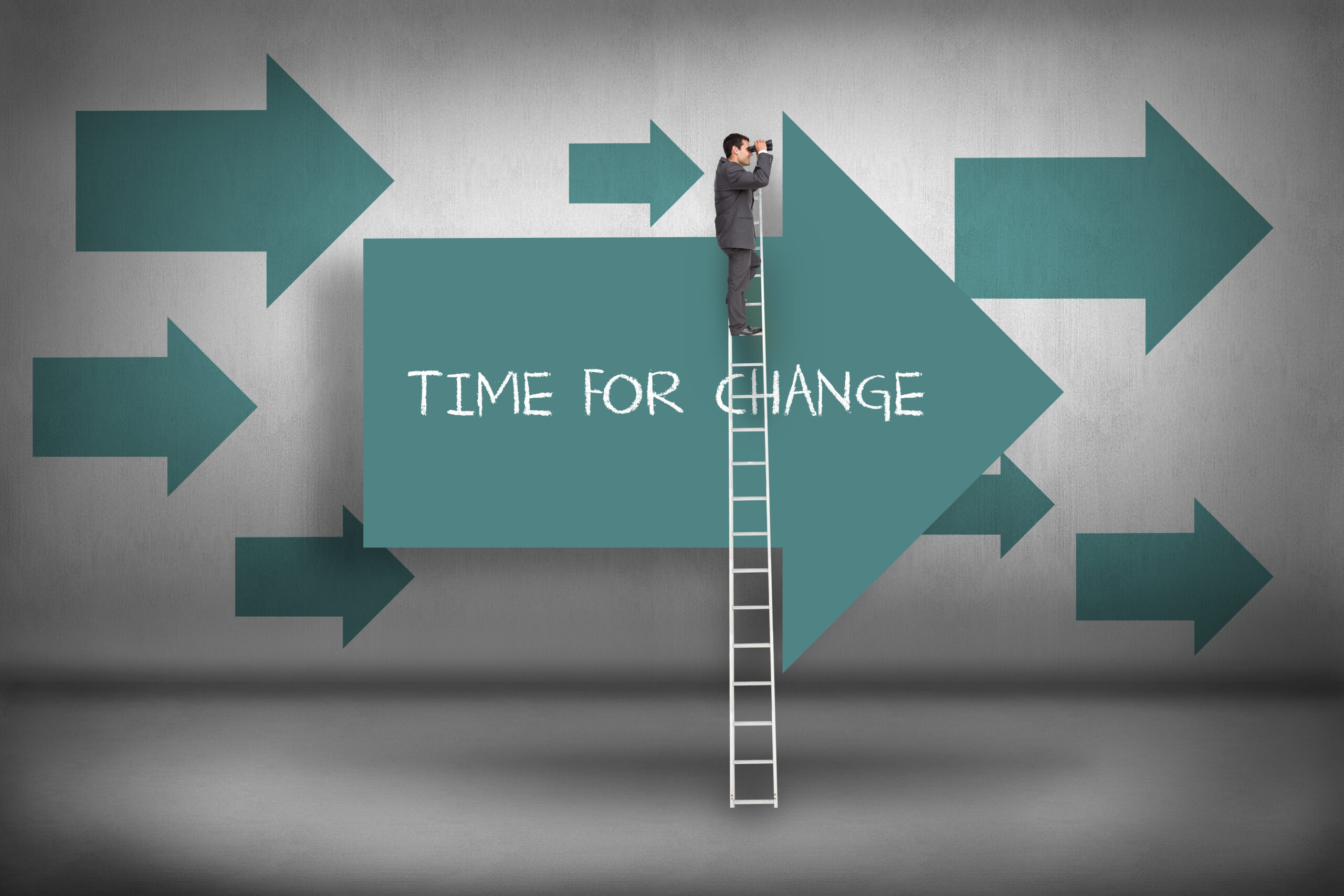 They note that the United Nations has recently focused on critiques of biomedical psychiatry, particularly in the work of UN Special Rapporteur Dainius Pūras.
For instance, Pūras wrote, in his report on the right of everyone to the enjoyment of the highest attainable standard of physical and mental health, that "mental health systems worldwide are dominated by a reductionist biomedical model that uses medicalization to justify coercion as a systemic practice and qualifies the diverse human responses to harmful underlying and social determinants (such as inequalities, discrimination, and violence) as 'disorders' that need treatment."
That is, biomedical explanations of distress encourage people to see their emotions as random sputterings of imbalanced chemicals in the brain, rather than as the natural response to trauma and other social factors like poverty or racism, or even situations like stressful work or problems in romantic life—all of which have been shown to lead to distress far more than any hypothesized chemical has.
"One particularly worrying consequence of this," Stupak and Dobroczyński write, "is the fact that some people with psychiatric diagnoses may even lose the ability to understand their mental states as something that is directly connected to the lives they live."
If someone sees their distress as due to workplace harassment, for example, they may try to change jobs. But if they think that their "broken brain" is the problem, they may feel powerless to ever escape that distress—and focus on treating their "mental illness" with drugs rather than changing that problematic life situation.
Perhaps even more importantly, when society views distress as an individual biomedical problem, then issues like social inequality, structural racism, student loan debt, etc., can all be put on the back burner. More funding will go to individual medical care—usually drugs—and less funding will be used for fixing structural, societal problems. Thus, the cycle continues.
"Understanding psychiatric disorders as primarily consequences of various life circumstances and their meanings for individuals would require a radical reshaping of mental health care," Stupak and Dobroczyński write.
Psychiatric Drugs
One important shift, according to the authors, is in the way we view psychiatric drugs. These drugs do not act in a specific, identifiable manner on known biological processes. Instead, psychiatric drugs have widespread effects across multiple systems in the brain and body. Researchers do not know which of these many effects—if any—can ease various forms of distress.
Instead, the authors suggest, psychiatric drugs should be viewed in much the same way as coffee or alcohol. These drugs have effects, but they are broad and work differently for different people. They also have damaging effects when used long-term. Finally, the best way to understand these drugs' effects is through qualitative research—asking people what they find helpful about the drugs, why they use them—rather than through clinical trials.
This is because clinical trials force the effects of the drugs into narrow boxes—symptom reduction as defined by a particular measure, for instance. However, the actual effects of the drugs are widespread, and what a person finds helpful might not be captured by that measure. Moreover, the harms of the drugs are also difficult to capture via a simple checklist, especially when these harms may involve identity confusion or other deeply phenomenological states that are hard to objectively rate.
Therefore, Stupak and Dobroczyński suggest that the drugs be used only in the short-term: "Certainly, in some circumstances, pharmacologically induced sleep, for example, is better than no sleep at all, but that does not necessarily mean that prolonged use of hypnotics, sedatives or neuroleptics is indispensable or beneficial. Drugs could be then primarily used as short-term solutions helping to overcome specific temporary difficulties, in a somewhat similar way as one can drink a cup of coffee to fight fatigue or have an alcoholic drink to relax."
Likewise, drugs like ketamine or psilocybin may enhance therapeutic interactions when used to induce hallucinogenic states. But instead, their effects are being reduced to biological mechanisms, the pharmaceutical industry is marketing them at low doses that don't achieve those mind-altering states, and they're being delivered without accompanying therapy. Taking a hallucinogenic, mystical experience and reducing it to a biological effect—removing the reason that people actually want to use the drug—may be why the results from ketamine trials, for example, have been so underwhelming.
The authors write:
"Generally, our thinking about using psychiatric drugs could follow the principles of harm reduction, as in the case of illicit drug use, not only in the cases of withdrawing but as a guiding principle. Drugs should be used voluntarily (as all other services—otherwise speaking of "service users" is merely a linguistic distraction; someone who is treated against their will is neither a 'user' nor a 'consumer') and rely on an actual informed consent."
Diagnostic Labels
Their final critique involves the use of diagnostic labels. According to the authors, psychiatric diagnoses are vague, ambiguous, and subjective. Two people with the same diagnosis often have widely varying experiences and "symptoms."
Moreover, diagnostic terminology and biological explanations actually increase stigma, including the desire for distance from the person with a diagnosis and perceiving the person with a diagnosis as being more dangerous and having less control. As a result, even mental health workers are less empathetic when they believe biomedical diagnostic labels. By contrast, explanations that are environmental—you feel distressed because of something that happened to you—and normalize distress as a natural reaction leads to less stigma and discrimination.
Stupak and Dobroczyński write, "Diagnoses could be considered to be the primary source of stigma, self-stigma, power imbalances within the psychiatric system and an excuse for forced treatment and violations of human rights that effectively produce second-class citizens."
Instead of diagnoses, the authors suggest a more humanistic framework (such as the Power Threat Meaning Framework) could be used, but even just a simple focus on the person's specific experiences, rather than trying to fit them into a diagnostic label, could be better.
"We should be asking questions such as: what has happened to you? How did it affect you? What sense did you make of it? What did you have to do to survive? instead of going over symptoms checklists to arrive at a diagnosis."
They suggest that this approach may help empower people to view themselves as active participants in improving their lives—in stark contrast to the biomedical view, which inspires hopelessness and the fear that their "brains are broken" and they can never change.
Reshaping Mental Health Care
So how can mental health care be reshaped and improved? According to Stupak and Dobroczyński, the solution is already in front of us. It simply involves combining a number of approaches that have already been shown to be effective but which mainstream psychiatry has ignored:
Open Dialogue
Soteria houses
Individual and group psychotherapy
Checking for adverse reactions to psychiatric medications and services to help people discontinue the drugs
Self-help and peer-run services for continuous support
Services to support housing, everyday activities, and employment
They write that Open Dialogue approaches are the best solution if a person is in crisis or for the first instances of serious distress. According to the authors, Open Dialogue provides immediate help, has a social network perspective, and enables dialogue. This approach includes all members of the distressed person's social system and tries to engender dialogue so that the system can find new ways of working together to meet everyone's needs. Diagnostic labels are less important, and the identified problem is viewed as a dysfunction in the social system, not in an individual.
Open Dialogue approaches, particularly those in Finland, lead to powerful improvements in people with psychosis, including recovery outcomes, often with minimal use of psychiatric drugs. Unfortunately, there are few approaches like this in the US.
Soteria houses may provide the more intensive, residential-style care that some people need. Consistent with Open Dialogue, Soteria focuses on "being with" the person in distress, rather than a hierarchical "treating them." It also emphasizes the interpersonal and systemic nature of distress rather than a "disease" model. But Soteria also provides housing and full-time help for people who are in severe distress.
For people who need less intensive care, individual and group psychotherapy can be provided. The authors particularly emphasize trauma-informed therapy, but the focus should be on allowing the person to choose the modality and intensity of therapy that works best for them.
Based on the research into common factors of therapy, they write, "It may seem that, in reality, the possibility to have a comfortable, caring, respectful conversation with another person is what is most important and helpful in a vast majority of cases."
When it comes to psychiatric drugs, people need to be given fully informed consent about the risks and potential benefits, and they should not be administered against a person's will. In addition, for people who choose to take psychiatric drugs, constant screening for adverse effects needs to occur. Finally, the medical system should make helping people withdraw from the drugs a priority.
Peer-run services, including self-help groups and clubhouse-type centers, could help people work toward recovery. According to Stupak and Dobroczyński, these should be independent and as non-hierarchical as possible, rather than co-opted into the medical "treatment" model. They can provide a way for people to help each other make meaning of their distress and work toward personal recovery.
Finally, a truly humane mental health care system would help people live independently by providing housing, supporting employment, and providing income support.
Stupak and Dobroczyński write that all of these components already exist—they are simply not being utilized by the current system. Therefore, reshaping mental health care by structuring it according to these six solutions would be more effective, better promote recovery and social inclusion, and be more consistent with a human rights approach, such as that described by Pūras and the UN.
The authors emphasize that involuntary treatment is at best a paternalistic approach to people with a disability, and at worst—as the UN has stated—a violation of human rights. They argue that if people no longer have to fear coercion and punitive action if they interact with the healthcare system, then forced or involuntary "treatment" will no longer be necessary.
They write:
"We feel that in a system in which people do not have to be afraid that they will be abused, involuntary treatment will not be necessary. The situations that lead to the use of force often stem from an inappropriate attitude of staff and serve discipline purposes only, and the use of restraints sometimes leads to death. In general, we think that any form of involuntary treatment in mental health could only be justified in very specific circumstances, such as treatment of people convicted for serious crimes—for the duration of the sentence—and should be avoided at all cost or even made impossible."
****
Stupak, R., & Dobroczyński, B. (2021). From mental health industry to humane care: Suggestions for an alternative systemic approach to distress. Int. J. Environ. Res. Public Health, 18(12), 6625. https://doi.org/10.3390/ijerph18126625 (Link)