From WIRED: "Do you have five or more symptoms of inattentiveness, including trouble staying organized, difficulty paying attention, and feeling easily distracted? What about five or more symptoms of hyperactivity or impulsivity? Have your symptoms been present for six or more months? Do they interfere with school, work, or your social life?
If you answered 'yes' to these questions, a mental health professional in the United States may diagnose you with 'attention deficit/hyperactivity disorder,' or ADHD, a 'neurodevelopmental disorder' that's often treated with cognitive behavioral therapy and stimulants.
But what if the conversation went a different way—less Buzzfeed quiz, more detailed character study? Perhaps, instead of a specific label, you should be grouped with other people who struggle to prioritize long-term consequences over short-term gratification—a big tent that includes not only 'ADHD' but also those with substance use problems and even some 'personality disorders.' Or maybe you don't need to be labeled at all. Instead of selecting a diagnosis from a big book, a therapist could help you see how what might feel like an internal struggle is really a response to your life circumstances and the power structures that surround you.
These are just two of the visions of psychiatry proposed by renegade psychologists and philosophers working to imagine a different future, free from the unscientific and often-stigmatizing diagnostic labels plaguing the field today.
. . . The question is no longer should we replace the DSM, but rather, what comes next? Depending on who you ask, the answer ranges from a new and improved psychiatric diagnostic system to no diagnostic systems at all."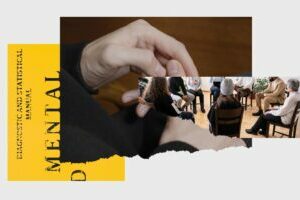 ***
Back to Around the Web