In a recent editorial in the BJPsych Bulletin, Paul Crichton, Havi Carel, and Ian James Kidd review how practitioners' preconceived notions about psychiatric diagnoses can facilitate or impede patient access to sufficient care. Extrapolating from past research detecting compromised patient epistemic capital (perceived function as a knower, reasoner, and questioner) in the context of a medical disorder, Crichton and colleagues explored the possibility of a similar vulnerability in those diagnosed with psychiatric conditions.
 "[Epistemic injustice] typically arises when a hearer does not take the statements of a speaker as seriously as they deserve to be taken," the researchers explain. "The prime case of epistemic injustice is testimonial: the hearer deflates the level of credibility she gives the speaker because she is (often unconsciously) prejudiced against the social group to which the speaker belongs. Common examples include sexism and racism."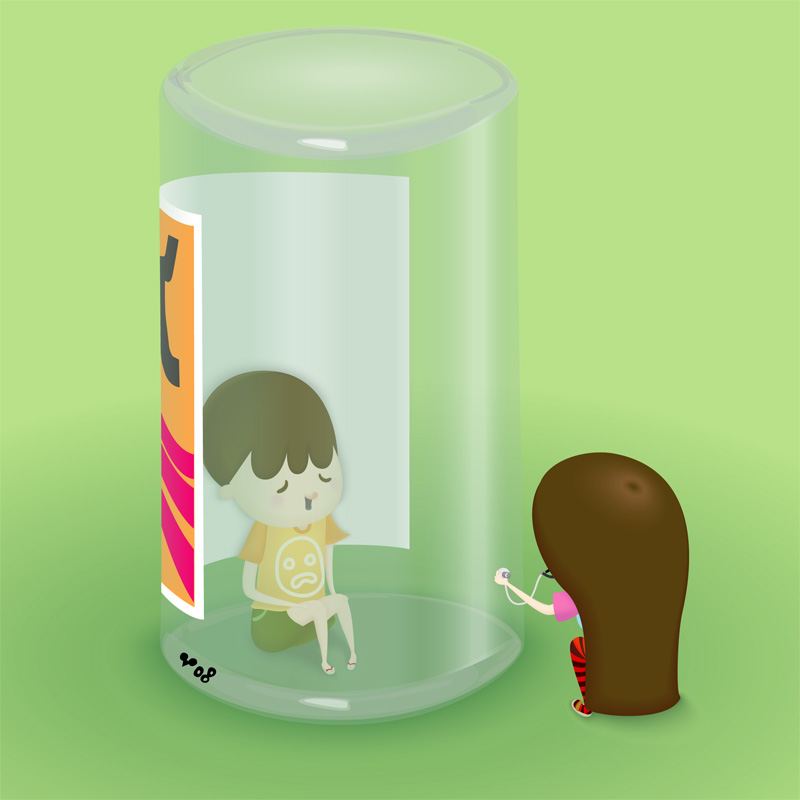 Prejudicial stereotypes may be detrimental to trust in therapeutic relationships regardless of practitioner intent or self-perceived commitment to social justice. According to Crichton and team, practitioner assumptions about the lived experiences of patients may supersede client-perspectives on their own life experiences more often than is widely acknowledged in clinical practice.
Further, practitioner assumptions may prevent patients with vast knowledge of themselves and the world around them from being seen as credible. Power differentials in clinical settings, and often fundamental differences between the belief systems of patients and practitioners, contribute to the process of individuals with psychiatric conditions being systematically undermined.
The authors attribute patterns of unevenness in practitioner-patient communication mainly to epistemic injustice, a term introduced initially by philosopher Miranda Fricker. Patients are often asked to contribute what Frick termed 'testimonial knowledge' during appointments, and the perceived credibility of testimonial knowledge is often dependent upon preconceived judgments.
The paternalistic notion of knowing what's best for a patient, and stereotypes surrounding psychiatric disorder suggesting that it can be hard for patients to "think straight" and "get a grip" perpetuate the undermining of patient self-knowledge. The authors hypothesize three primary factors contributing to epistemic injustice, including:
"problems associated with, and partly caused by, […] mental disorder,
the higher value placed by health professionals on 'hard' or objective evidence compared with patient reports,
the entrenched negative stereotypes associated with mental disorders."
While credibility may be context-specific, and practitioners may be formally trained in the technical parameters of the conditions that they are detecting and treating in patients, undermining patients' lived experiences can challenge the strength of clinical decision-making. Dismissal may be perceived by patients, internalized, and may ultimately be detrimental to health outcomes.
Using "schizophrenia" and "dementia" as examples of stigmatizing diagnoses, Crichton and team describe the harm in underestimating the credibility of sufferers, noting that these patients may be more reliable informants than is often assumed.
The authors recommend that "medical students should be taught to believe what psychiatric patients tell them unless there is a good reason not to do so."
Schwartz rounds, which have gained recent traction in medical programs in the UK, provide medical students with the opportunity to gain experience with existential, relational, and personal features of their cases. Adopting a similar standard in the United States, in combination with increased attention to the value of multidisciplinary teams in clinical settings, may be critical in combatting epistemic injustice.
****
Crichton, P., Carel, H., & Kidd, I. J. (2017). Epistemic injustice in psychiatry. BJPsych Bulletin, 41(02), 65-70. (Link)
***
Mad in America hosts blogs by a diverse group of writers. These posts are designed to serve as a public forum for a discussion—broadly speaking—of psychiatry and its treatments. The opinions expressed are the writers' own.
***
Mad in America has made some changes to the commenting process. You no longer need to login or create an account on our site to comment. The only information needed is your name, email and comment text. Comments made with an account prior to this change will remain visible on the site.