Masculinity could be described as the list of qualities associated with being a man, but pinning down exactly what those qualities are is a more difficult task. In a new article in the American Psychologist, researchers Michael Di Bianca and James R. Mahalik unpack cultural conventions and expectations around masculinity in the context of sociocultural power.
They frame current, mainstream expectations for men as "hegemonic masculinity" and discuss the impacts of these expectations and how they could change for the better, moving toward healthier forms of masculine gender norms.
"Boys and men do not become who they are in a vacuum, or by following a trajectory predetermined at birth, but within the contexts of relationships, communities, and societies," Di Bianca and Mahalik explain.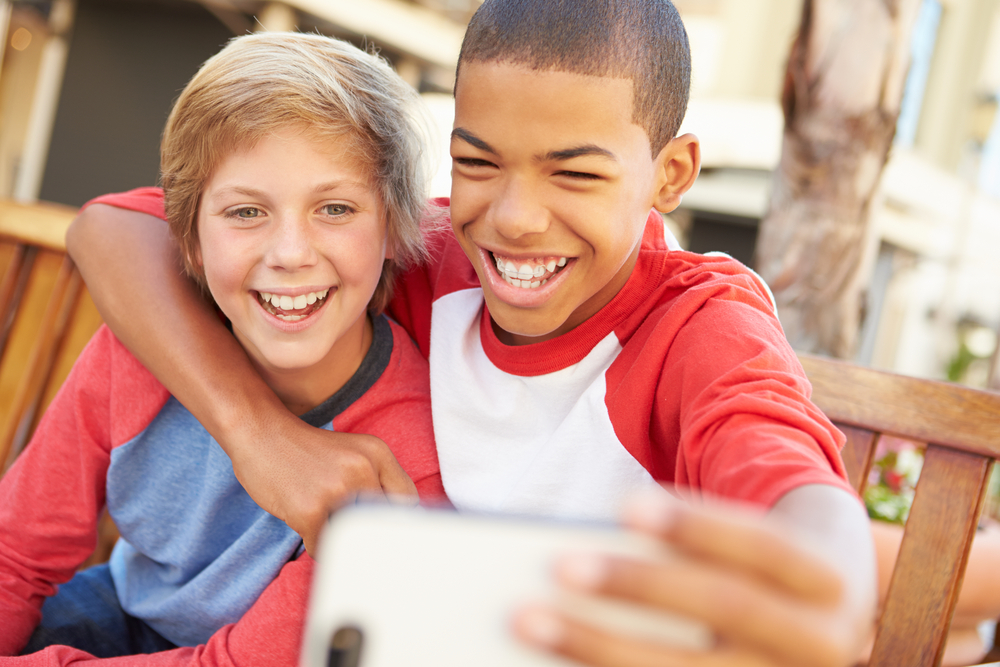 The authors emphasize that following the expectations of hegemonic masculinity is not some sort of predetermined destiny for boys but a dominant culture that drives them to fit into a mold. Hegemonic masculinity is all about being a "real man," which means independence to the point of never asking for help, concealing emotions to present as having a thick skin, and proving strength through demonstrations of physical force.
These characteristics are associated with profound mental health risks, but the authors also provide insight into how masculinity changes for different types of men. For example, extreme insensitivity (or "bottling up emotions") is a hallmark of hegemonic masculinity that is easier for white men than African American men who experience systematic racism, which they are expected to face individually and without being fazed. For Asian American men, emotional unwellness and mental stress go more easily ignored because of the "model minority" myth.
Gay, queer, and transgender men may feel at odds with expectations for masculinity as their very identity is stigmatized by hegemonic masculinity. These experiences may make men more jaded and can disconnect them from themselves. As a result, hegemonic masculinity acts as a feedback loop: as men hide their pain, they are rewarded for fitting in with expectations and disparaged for breaking from the norm. Then, men become ashamed of emotions and work even harder to put on a mask.
The authors suggest that boys and men need to be invited to share their feelings in relationships that encourage vulnerability. However, hegemonic masculinity discourages this, too. To be a "real man," men are supposed to rely on no one but themselves. The authors highlight a specific 2011 study that describes how adolescents are less likely to engage in intimate friendships as they get older for fear of being called "girly" or "gay." This doesn't just hurt men, who then close themselves off from others, but reinforces homophobic and sexist views wherein intimacy is a form of weakness that is stereotypical of women and LGBT+ people.
Just as hegemonic masculinity discourages healthy relationships and empathy, it encourages violence and authoritarian attitudes. Perhaps the trait most obviously linked to hegemonic masculinity is a willingness to incite violence or fighting. The authors criticize how expectations make men show off their ability to dominate not only a space or a conversation (i.e., mansplaining, manspreading, etc.) but their will to dominate other people.
Hegemonic masculinity encourages a culture of conquest. Men are not just expected to overcome but overpower obstacles, whether moving something heavy or physically fighting someone. Extensive research has also shown that men who engage in dominance and violence are more likely to hurt others based on prejudice, or in the case of women, based on ownership/objectification:
"Research has linked power-over masculinity (e.g., dominance, violence) with sexual objectification, harassment, violence against women, bullying and fighting, racist violence, homophobic and transphobic abuse, gun violence, and environmental destruction."
"Parallel to the 'overdevelopment of aggression' is dehumanization that creates a permission structure to tolerate when others' human dignity is violated. Therefore, hegemonic masculinity must be framed in light of power afforded to men in a patriarchal society and its many layers of disempowerment."
Di Bianca and Mahalik highlight that boys learn hegemonic masculinity from a society that already values it. To move away from harmful expectations, boys and men need to be afforded diverse relationships that teach and reward empathy. This is especially true of self-image: if boys and men can't respect other people being themselves, they will inevitably feel encouraged to hide their own identities and then criticize or even denigrate social change that uplifts marginalized groups (i.e., the #MeToo movement, Pride Month).
The authors explain that role models should be the first to guide boys in the direction of empathetic connection to begin moving away from hegemonic masculinity. While engaging with one's peers feels like an obvious solution, it's easier said than done, as many boys and men will belittle one another for trying to break out of gender norms. That isn't to say that one's peers should be abandoned—the authors cite an approach that seeks to provide all boys and men with group spaces that provide unconditional positive feedback.
As boys and men are heard and respected, a universality of men's experiences could be fostered, which would help extinguish stigmas that lean on gender norms. The authors envision a new, healthy paradigm of masculinity that moves away from an obsession with power and is instead founded upon valuing and talking about one's own emotions and the emotions of others.
****
Di Bianca, M., & Mahalik, J. R. (2022). A relational-cultural framework for promoting healthy masculinities. American Psychologist, 77(3), 321–332. https://doi.org/10.1037/amp0000929 (Link)