As a child, Jacob did everything right. He went to the best schools, had the best grades, and made it to the best universities. Soon enough Jacob became Dr. Yaakov Ophir—a licensed clinical psychologist and a promising young scholar at the Technion—Israel Institute of Technology. With over than 20 scientific articles (in English) and dozens of media interviews (in Hebrew), Dr. Ophir flew safely towards the promising land of academia. All this was true until he accidentally stepped on a land mine. Following the diagnosis of his first-born son with Attention Deficit Hyperactivity Disorder (ADHD), seven years ago, he started investigating the origins and scientific validity of this common childhood diagnosis, and what he found changed his life. Literally.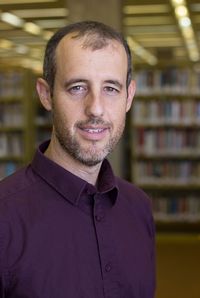 Dr. Ophir discovered masses of cracks in the ruling medical narrative, blatant conflicts of interests, and really odd cover up practices that did not align with what he thought science was all about. For him, the word 'science' used to have a sacred connotation. Academia was a temple for truth and integrity. So he decided to share his revelations with the world. Little did he know that he was waking up a brutal monster.
Full disclosure, Dr. Ophir is a close friend of mine. Still, I promise to tell his story as it happened. I remember vividly the personal defamations and vicious attacks he absorbed three years ago, when we first met. Dr. Ophir dared to depart from the consensus' warm nest and voice his thought-provoking critique about ADHD and its medications (Ritalin, Adderall, and the like) and was immediately accused of being a pseudoscientist and a danger to the public.
"It felt like someone stripped me from my professional and academic titles and punched me directly in the stomach", he reminded me when interviewed him recently about his newly published book on this topic. Truth be told, I did not really need this reminder. I was there when Dr. Ophir was 'punched in the stomach', long before he became the acknowledged author of the "comprehensive rebuttal of the scientific consensus about ADHD". But when he told me this story again, I cringed like the very first time I heard it.
"They actually went after my license", he said with a burdened sigh. "I was a young psychologist and suddenly I received a formal warning letter from the Israeli Ministry of Health. This letter said that a notable expert in the field has filed a complaint in which she accuses me of distorting science and misleading the public. It was really scary. Back then, I was not aware that this bullying practice is common. I was worried that I was going to lose my license along with my other academic credentials. You probably remember that I did anticipate some clash with the system, but I wasn't prepared for such a battle for professional life and death".
"But what were their arguments"? I asked Dr. Ophir. "On what grounds did they go after your license"? "You should read the letter yourself" he answered. "Its language is preposterous. I could not believe a respected scientist wrote it. It was superficial, hostile, and full of factual mistakes as if it was written by an angry child who had his favorite game taken away from her. The complaining expert did not provide any substantiative response to the scientific gaps I raised in my articles. Instead, she distorted contents from my writings and put words in my mouth, which I never said. It was really unbelievable. The complaint letter presented quotes by Dr. Ophir using formal quotation marks, but these quotes were never written by me in any of my articles! I told the Ministry of Health: 'This is really easy. Just copy these quotes and look them up in my articles. You'll see they do not exist'".
"But if we put aside the violent style of this complaint", I insisted, "did you ever stop to think whether your views are indeed dangerous? Can it really be that so many ADHD experts are wrong"? "I had no choice but to ask myself these critical questions", Dr. Ophir admits in pain. "The intimidating letter from the Ministry of Health forced me to sit down and read tons of literature. I had to answer these unfounded accusations and I had to be sure that I am giving my readers as accurate and as reliable scientific information as possible. In a strange way, I have to thank the expert who filed the complaint. Her letter boosted my scientific endeavors in this field. Following her complaint, I shifted my efforts from the public sphere to the professional and scientific realms. I initiated my own research and critical reviews on this matter, and I gathered tremendous amount of knowledge, which eventually led to the publication of this full-length scientific book."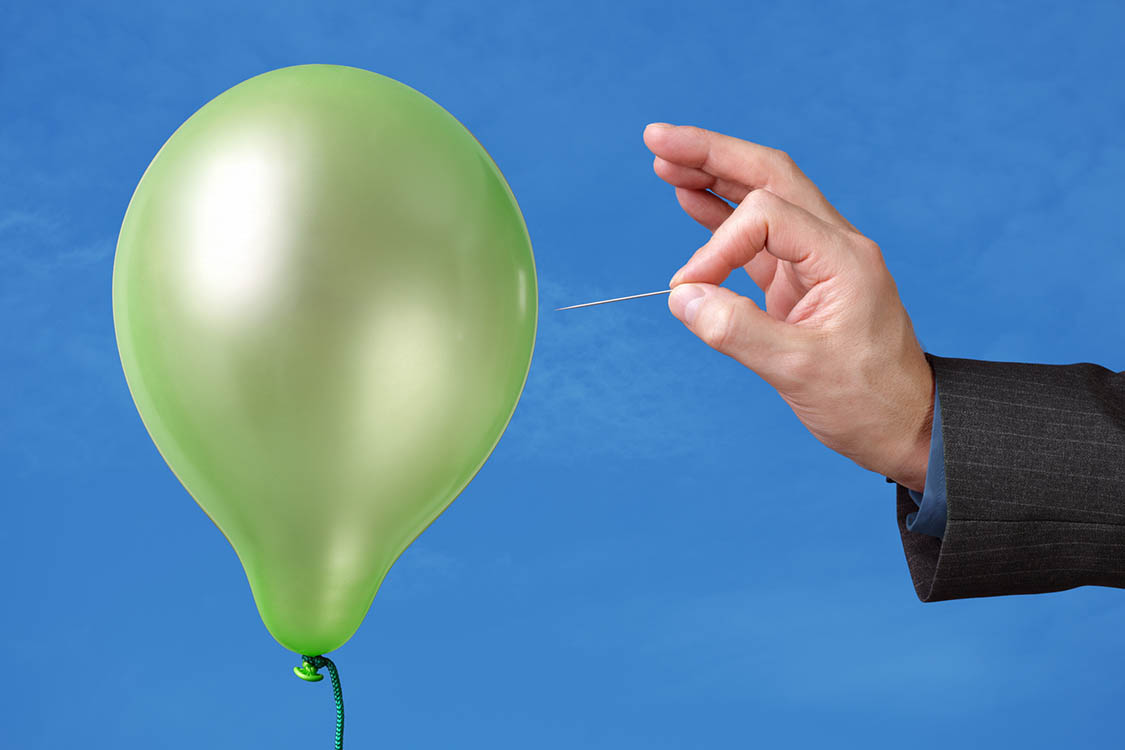 The book Dr. Ophir talks about is quite remarkable. The title of the book says it all. ADHD is Not an Illness and Ritalin is Not a Cure: A Comprehensive Rebuttal of the (alleged) Scientific Consensus. "The consensus is an illusion" he explains. "That's why I had to add the word 'alleged' in the title. There is a longstanding and intense debate about this matter. ADHD experts are well aware of this plain historical fact, but if you dare to challenge the validity of the disorder or the legitimacy of its first-line pharmacological treatment, they will deny the very existence of the controversy. This is a sophisticated form of gaslighting. No wonder critics of ADHD are labeled crazy. But we have to break free from this cuckoo's nest. We cannot allow ourselves to surrender to scientific tyranny.
"You are well aware of the fact that every second, or third, household in the US has a child that can be given this invented diagnosis of ADHD. You know all too well that so many parents intuitively feel that something is wrong—either that their children are perfectly healthy, or that they should not be medicated with such powerful drugs. These parents face extreme pressure to comply with the medical and the educational systems and they are subjected to the same gaslighting methods. They are being led to believe that their children have a biochemical imbalance in their brain, which should be managed medically every day, like eyeglasses. I am aware that what I am about to say might sound a bit naïve, but I feel that if these parents just read my book, they could use it as a scientific sword in their battle against the system; in their battle for the welfare of their children."
"But your book is essentially a scientific piece. Can lay parents derive insights from such a professional book"? I asked Dr. Ophir. "You're right", he answered, "but my imaginary audiences while writing this book, were always my fellow parents who were surprised to find out, like I was six years ago, that their normal children have a 'lifelong disorder of the brain'. Of course, I had to adhere to academic norms and scientific rigor, but I did everything in my power to make the science available to most readers using plain language and real-life stories".
I know. My friendship with Dr. Ophir doesn't allow me to be a neutral judge of his book. Nevertheless, I must share that my reading of his book flew effortlessly like a sparrow. I was captured by the book's rhythm and authenticity from its very first opening tale, and I was fascinated by its brilliant structure and sharp, yet plain wisdom. His book, of course, does not aim to replace a private consultation with a mental health professional, but it opens the door to information that is being deliberately hidden from us. The book reveals, for example, that science had never provided convincing evidence that medications for ADHD are effective in the long-term. On the contrary, prolonged use of these popular medications is quite dangerous.
Essentially, what Dr. Ophir does in this book is to expose the numerous scientific holes that exist in the dogmatic theory about ADHD and to uncover the poor 'bandages' that were pasted carelessly to hide these holes. "When you take school demands out of the equation", he says, "you see that ADHD is not an illness. In the vast majority of cases, it is a completely normative trait that has, like all other human traits, both pros and cons".
I was therefore not at all surprised to read the scholarly reviews the book received. Cognitive neuroscientist Professor Emeritus Richard Silberstein from Swinburne University judged it to be "one of the most important books on the topic of ADHD that has been published in the last 30 years". Thom Hartman, the American public intellectual, viewed this book as "an absolute masterpiece, a work that should be in the hands of every clinician in America". Finally, Professor Sami Timimi, the influential British psychiatrist, stole my own thoughts: "Dr. Ophir shows the forensic skills of a scientist and the writing skills of a storyteller… He writes with wit, insight, and a deep humanity and compassion for the lives of young people… It is a must read for anyone interested in this topic… Whether it's a parent, a person with the diagnosis, a teacher, or a professional in the mental health field, everyone will get something valuable from taking the time to read this wonderful book".
And here are my own two cents based on my own experience with scientific and medical discourse: When immense forces are directed at silencing scientists, it is often a sign that those should-be-silenced scientists have something terribly important to tell us. And if some scientists are willing to risk their good name and fly over the consensus' nest, it doesn't mean that they went crazy. It probably means that freedom of thought is in danger, and that it is our sacred duty to restore and cherish it.
The response by Dr. Ophir to the complaint letter: https://drive.google.com/file/d/1Tk4_IMDIkhrL5unI82OYc6yEQ8pu6A8d/view?usp=sharing
***
Mad in America hosts blogs by a diverse group of writers. These posts are designed to serve as a public forum for a discussion—broadly speaking—of psychiatry and its treatments. The opinions expressed are the writers' own.
***
Mad in America has made some changes to the commenting process. You no longer need to login or create an account on our site to comment. The only information needed is your name, email and comment text. Comments made with an account prior to this change will remain visible on the site.