After approximately 11 years of psychiatric incarceration l was finally released in June of last year for good behavior. Eleven years is a long time. This long period was a result of two acting-out crimes that were committed whilst l was suffering from acute akathisia.
It is very hard for me to approach these acting-out crimes because l realise now that l lacked very basic information about withdrawal at the time, information that could have saved the life of my cellmate Cedric, who lost his life because of the akathisia I suffered.
It could have also spared the mother of my youngest son a great deal of anguish and fear. The loss of all proximity to her that followed my first acting-out crime was excruciating and it took me many years to get over. Because, paradoxically, she meant more to me than anyone had or probably ever will. My physical aggression toward her was completely out of character. The loss of Cedric leaves me inconsolable. The fact that my act on that day was so out of character has led me to believe that the withdrawal effects from the abrupt stopping of very powerful psychiatric psychotropes are the only explanation for his death.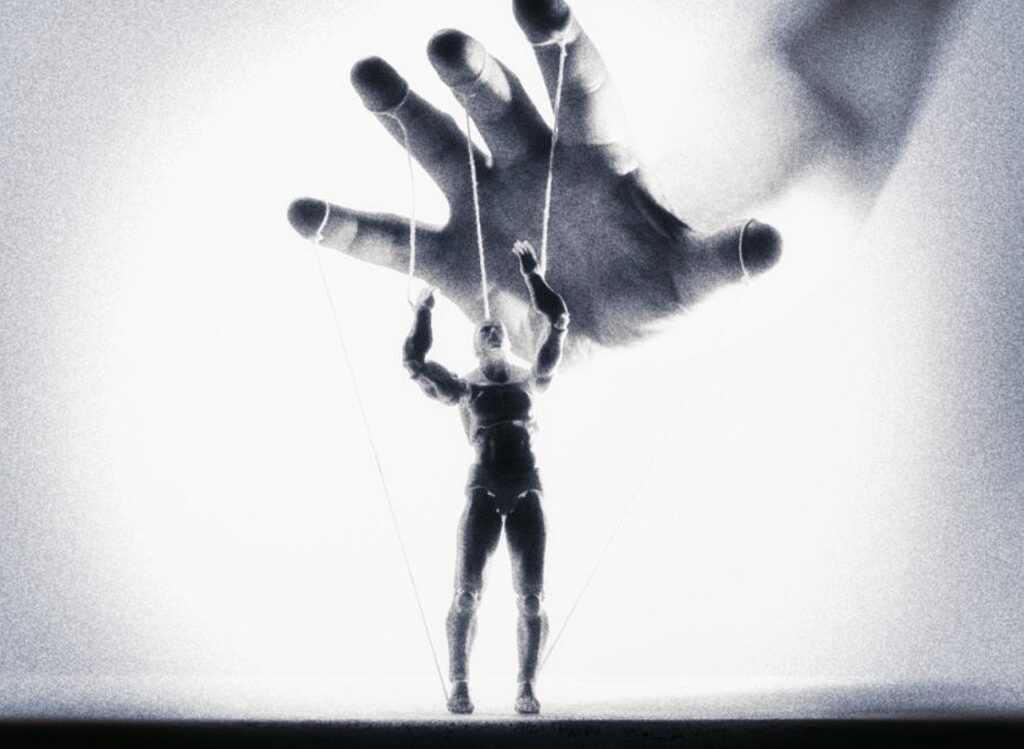 Several professionals have told me that the dose of neuroleptics I am forced to take will probably kill me. That's what's at stake here. I have been forcibly drugged for over forty years now.
Before my first pitiful attempt to withdraw from the psychiatric drug I was coerced to take, my psychiatrist at that time, Doctor P., informed me that there were no withdrawal symptoms from stopping neuroleptics abruptly. So I did, with results that would mark me for life, as much by the behavioural problems l went through as the suffering they caused me and others. For the death of Cedric l was found irresponsible by a French court. I don't wish to appear to blame entirely the French state for all that happened but their responsibility is engaged in that they were either incredibly naive or criminally negligent, probably both. This is because my treatment at the prison was, as a psychiatrist was later to say, criminally negligent in that it was so badly adapted to my needs and the needs of those around me.
The following describes the negligence of the prison authorities when I was at the prison of Bonneville, where I was incarcerated for not respecting my community treatment order.
In 2011 I found myself in prison for having refused the (ill) treatment imposed by force upon me by the French state. There are three essential and salient points about the handling of me by the penitentiary authorities:
A) Despite my choice to withdraw from the forced (ill) treatment by neuroleptics, that I expressed before one of the two psychiatrists of the prison, the prison staff delivered to my cell two tablets of a potent neuroleptic called, here in France, Tercian. At the time I felt depressed and not in a normal state at all. Who could feel good in the situation I was in? I took the tablets even though I suspected what they were because I was too tired and anxious from the abrupt withdrawal of a few months before. Then without explanation after four days the delivery of these tablets suddenly ceased. I was already suffering from the effects of withdrawal before having taken the Tercian, from the drugs that were prescribed to me that I hadn't taken for several months. I was now to experience a withdrawal syndrome much stronger than the one I had already been suffering from. The result of this I could not have imagined. Indeed, 10 days later I acted out as a direct result of the combined withdrawal symptoms.
B) I wrote two letters to the Brigadier who was responsible for the cell I found myself in begging him to put me in a cell alone. Following the two letters I had two meetings with him to discuss my request. Each time he minimised my unease and distress at having to share a cell with another prisoner. He ignored my fear of violence between my cellmate and myself and also ignored the fact that I was in no state to share a cell with anyone. My two requests were bluntly refused.
The police inspector who was in charge of the investigation of the subsequent murder of Cedric Fettier informed me that Cedric had also written a letter to the same Brigadier to also request a cell alone; as he explained, he was frightened of me. Until that time I wasn't aware of his letter to the Brigadier.
C) In my medical records dating from my incarceration at the prison of Bonneville in 2011, there was a copy of a psychiatric expertise that was coauthored by Doctor Lamothe and Doctor Bourrat. In this expertise (of which I have a copy) the two doctors state that in the circumstance of abrupt withdrawal I could be a danger to myself and others. I know that this expertise was and presumably still is in my medical records of this period of 2011. Another expert stated before the magistrates that in my medical records detained by the two psychiatrists at Bonneville the expertise was separated into two dossiers, a half in each of these two dossiers, and that the shrinks had not read it. At the time of the hearing where it was decided that I was irresponsible, I was so distressed by the death of Cedric and very upset for his mother that I cried most of the time and I didn't realise that just perhaps Cedric's death was in fact a murder by procuration. That is to say that the negligence of the psychiatrists at the prison was the principal cause of Cedric's death.
The psychiatrists must surely have known the effects of such a complicated withdrawal from the neuroleptics that they had prescribed, and the overall withdrawal effects from the drugs that I hadn't taken for several months beforehand, having stopped them abruptly. If I had known that abrupt withdrawal could be so dangerous of course I would not have withdrawn in that way; at that time I had no support or knowledge about this. The lawyer Maitre B., at the hearing that was to decide that I was 'irresponsible', did nothing to question the criminal negligence of the prison authorities. She was just there, so it seems to me in hindsight, as an extra, to go through the motions in order to see me condemned as a schizophrenic: dangerous, unpredictably dangerous and irresponsible. This is a fate worse than or at least as bad as any withdrawal symptom.
The mother of Cedric accused the prison authorities of non-assistance of a person in danger, taking the advice of her lawyer. Her court proceedings came to nothing and were thrown out. My two letters to the Brigadier begging him to be alone in the cell have gone missing from my penal dossier. I know the letters existed because l had two meetings with the Brigadier to discuss them, where he minimised my unease and distress and refused to place me in a cell alone. I don't know to this day if, in the proceedings that the mother of Cedric brought against the prison authorities, the letters were presented to the magistrates at the hearing. I know the two letters are missing from my penal dossier because I have asked for a copy of this dossier and in it the two letters are nowhere to be found. I wonder if the letter from Cedric was presented before the magistrates.
Ten years now I have been asking for a copy of my medical records from 2011 at Bonneville prison, as yet I have not been successful. They give excuses such as that the records are lost or have been destroyed; the fact is that in French law the patient has a right to retain his medical records and they should be kept in the archives at least whilst he is still alive. I have taken my case before the administrative jurisdiction to reclaim the missing letters here in France and they say simply that the two letters never existed. I know for a fact that that is a downright lie. It is obvious to me that the two letters have been removed from my penal dossier surreptitiously. Before such dishonesty I don't think it paranoid to suspect that the authorities — judicial, penitentiary and medical — are protecting a small number of civil servants who in my opinion deliberately put me in an impossible situation of acute emotional distress and knew exactly the potential outcome of their actions on my behavior. A young Romanian psychiatrist at Sarreguimine told me, "You really must stop torturing yourself about the death of Cedric, you should never have been put in a cell with anyone at that time; you are not responsible, the penitentiary authorities have been criminally negligent."
In 2014, the third year of my psychiatric incarceration, I decided to abscond from the hospital where I was detained. The reason was simple: after having demanded several times permission from the prefect, who is responsible for the security of the public and the police, to visit my brother, who at that time was terminally ill from cancer of the stomach in my native country of England, and having also asked to be able to leave the hospital for an hour to be with my daughter (she finds visiting me in the hospital too distressing), also several times; all of my requests were refused. I really wanted to see my brother one more time before his impending death. I was up to date with my psychotropes and I knew there was no risk of behavioural problems due to withdrawal so I absconded and made my way to Amsterdam in order to cross the channel to England to see my brother.
If I had known the media reaction to my trip I would certainly not have absconded. I was described as potentially very dangerous and the prosecutor released an international arrest warrant against me. My eldest son had warned me that I had made the front pages of the papers in France and that I was also featured on prime time on the television news. So I decided to return to the hospital; the trip took me three days to get to Amsterdam and to return to the hospital. I never did see my brother again. He died on August 4th, 2016.
When I got back I was thrown into an 'appeasement' cell and told that I was to go to a UMD (unit for difficult patients). I was not psychotic, neither agitated or incoherent; this decision was quite obviously political and had nothing to do with a supposed medical condition. It seemed to me at the time, and still does, that the decision was political and was a punishment. A Doctor Choffel later explained to me that I should never have gone to a UMD. When I got to Sarreguimine (the french Broadmoor) three days later, I was again thrown into an appeasement cell but this time strapped to the bed. A Doctor Baretta at the unit for intensive psychiatric care (USIP), where I was to be incarcerated for three months, laughed and joked about my situation and was obsequiously listened to by his staff present at our meetings. l was to see my ill treatment increased by a factor of 15 thanks to a committee of 'experts' (presumably in how to poison people) in this unit. The violence of the 'carers' was unpredictable and sometimes involved punching other patients (luckily I avoided this). I was told that I had to spend three months in this unit because there were no places left in the UMD at that time.
Once at the UMD l was told that the minimum incarceration at the unit was for six months, after which I was to pass in front of a Commission where they were to decide if I was able to go back to an ordinary psychiatric hospital.
When I was in front of the Commission I stated that the possibility of having a cerebral attack on the neuroleptics worried me. One expert asked, "Do you smoke?" When I replied yes, he said, "That's a choice." I thought to myself, "No it's not, you prick, it's an addiction!" It was to be the only moment of conflict I had at the hearing. I complied so as to leave the shithole as soon as possible, they bought it, and I was transferred from one prison to another at Montbeliard. I was eventually transferred from Monbeliard to Novillars in early 2016. I wrote to Doctor Barretta at the unit for intensive psychiatric care to ask him why my ill treatment had been increased by 15 times when I was neither psychotic, agitated or incoherent. The arrogant bastard obviously thought that he did not need to reply.
The International Institute for Psychiatric Drug Withdrawal, Joanna Moncrieff and even MIA, despite their best intentions have never been able to help me. The latest development in my relations with the psychiatrists who treat me is that, now that my tardive dyskinesia is more and more visible, they are saying that in fact this is not a Parkinsonian syndrome due to the poisons they force me to take but the development of Parkinson's disease that I would have had even without the poisons. This is evidently to blame my impending death on a disease that they say has nothing to do with my 40 years of forced poisoning. I haven't seen the compliant neurologist who will announce to me my future death by Parkinson's disease but I'm sure he will conceal the psychiatric torture that has been my lot for over 40 years.
The spoilation of my identity and personality has been very thorough, as you can witness. If those subjected to such ill treatment die on average 20 years early, I can witness herein that the effects of the poisoning have ruined my sexuality and led to the continued trembling of my jaw, my arms and my legs. If this isn't torture, what is it?
***
Mad in America hosts blogs by a diverse group of writers. These posts are designed to serve as a public forum for a discussion—broadly speaking—of psychiatry and its treatments. The opinions expressed are the writers' own.
***
Mad in America has made some changes to the commenting process. You no longer need to login or create an account on our site to comment. The only information needed is your name, email and comment text. Comments made with an account prior to this change will remain visible on the site.