The practice of individual psychotherapy has been criticized for potentially perpetuating systemic oppression, particularly in cognitive behavioral therapy (CBT) methods. Critics argue that by emphasizing individual factors over structural ones, CBT may inadvertently marginalize those who already face systemic challenges due to race, sexuality, or other stigmatized identities.
A recent article, to be published in the October 2023 issue of The Behavior Therapist, authored by Isaac L. Ahuvia from the Department of Psychology at Stony Brook University and Jessica L. Schleider from the Department of Medical Social Sciences at Northwestern University, expands on this argument.
"Experiences of oppression and stigma contribute to poor mental health among a wide variety of marginalized groups. Examples in the United States are not sparse. Race-based discrimination is associated with poor mental and physical health outcomes among African Americans. Exposure to interpersonal victimization, structural discrimination, and negative social attitudes are all associated with poorer mental health among LGBTQ+ youth. On college campuses, women and LGBTQ+ individuals are the most likely to be the victims of sexual assault, which can have severe consequences for mental health. Multiple overlapping stigmatized identities confer additional risk. While oppression and stigma impact the mental health of individuals, their causes are structural," Ahuvia and Schleider write.
"This poses a challenge for cognitive behavioral therapists who seek to help clients affected by oppression and stigma, as the ultimate cause of the clients' problems are largely not within the control of either the client or the therapist."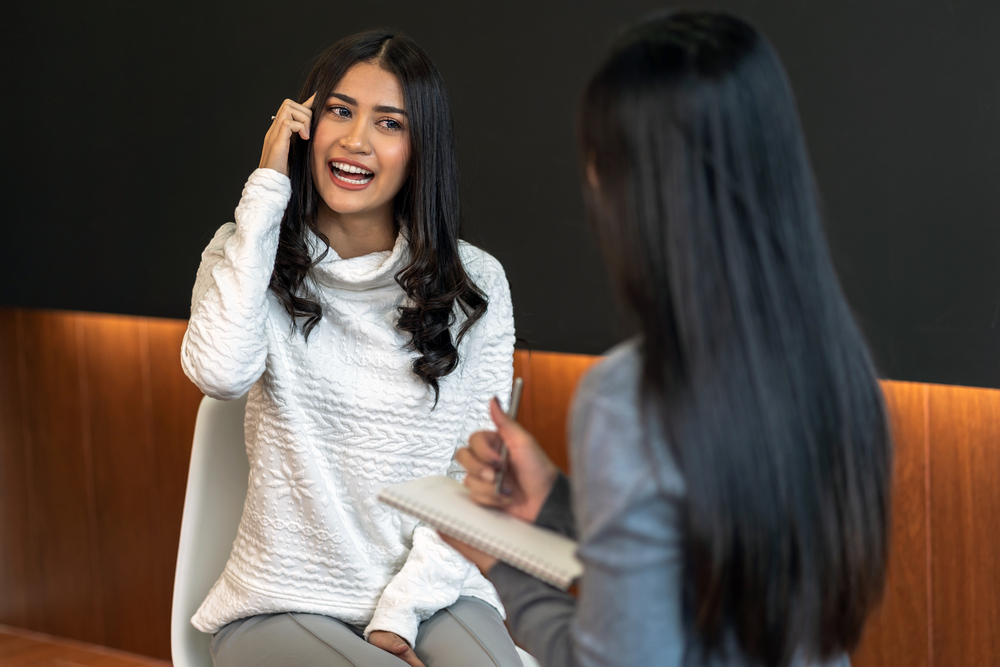 CBT, a popular form of psychotherapy, often centers on addressing and changing negative patterns of thinking and behavior in individuals. Its strength lies in focusing on factors within an individual's control, thus empowering them to change their reactions to external events. However, the authors suggest that such a focus might be detrimental when applied to those facing structural discrimination. By focusing too intently on the individual's response to oppressive experiences, CBT may overlook the more significant systemic issues at play, unintentionally placing the onus of change on the oppressed rather than addressing the oppressive systems themselves.
The authors acknowledge that many cognitive behavioral therapists have developed interventions designed explicitly for marginalized groups and strive to validate their experiences in a culturally responsive way. Nevertheless, they caution that even these culturally adapted practices might inadvertently lead to unintended consequences when the overarching emphasis remains on individual-level factors.
In their words, "there may still be ways that the individual-level focus inherent to cognitive behavioral therapy leads to unintended consequences for clients—even when it is applied in a culturally responsive manner."
Typical CBT practice would have a therapist find ways for individuals to take care of themselves better, view themselves in a better light, and self-affirm themselves in ways that encourage growth and provide grace. Rather than thinking, "I did poorly on a test; I am stupid," CBT could help someone frame it as "I did poorly on a test; I can yield change by talking with classmates or my teacher and giving myself a better foundation for next time."
This would be a positive result of CBT, but the same solution cannot be found in a scenario where someone's negative self-appraisal stems from stigmatization or othering. For example, LGBTQ+ youth may be led to make harmful decisions about coming out. Someone who thinks, "I am bullied because I am queer," cannot necessarily, strictly positively change their behavior to amend the situation.
Where CBT asks someone to reexamine what is in their control, LGBTQ+ youth may be guided towards outness decision-making. In other words, if CBT frames systemic oppression (human rights violations, bureaucratic neglect/abuse) or interpersonal stigma (bullying, abuse) as something the individual can control, LGBTQ+ youth might hide their sexuality/gender/queerness to improve their negative experiences. Or, in the opposite direction, LGBTQ+ youth may come out in situations where their safety/housing is not guaranteed.
The authors make clear that another potentially harmful result of CBT that places undue focus on the individual is a rift between the therapist and the person seeking mental health treatment.
"Focusing on individual-level stigma processes as a cause of the client's problems may cause harm when the client sees their problems as the result of higher-level structural forces. Misalignment between client and clinician in their explanatory models—the way that they understand the client's distress—can damage the therapeutic alliance and reduce treatment engagement."
Stigmatized individuals are made to feel ostracized to begin with. When they are provided with an opportunity to meet with a therapist, which in and of itself can be rare, therapy that does not align with their views of their problems can make them feel as though there is no one in their corner. Community and collective action are incredibly beneficial for minority groups, especially LGBTQ+ people. However, not all minority groups in America can find community wherever they go, and isolation can lead to worsened mental health.
Therapists represent a safe and healing space for people who feel they are facing stigma alone. A lack of awareness – the authors call "structural competency" – can destroy that safe and healing space. The researchers emphasize that future research needs to empirically investigate the potential for harm by asking stigmatized people about their experiences with therapy, ostracization, and the degree to which they have found healthcare professionals structurally competent. They suggest that therapists update their understanding of structural problems to safeguard the well-being of people with problems that cannot be fixed through internal changes.
****
Ahuvia, I., & Schleider, J. L. (2023). Potential Harms from Emphasizing Individual Factors Over Structural Factors in Cognitive Behavioral Therapy with Stigmatized Groups. PsyArXiv. https://doi.org/10.31234/osf.io/n65fj (Link)