In an era where Cognitive-Behavioral Therapy (CBT) often dominates therapeutic discourse, a recent comprehensive review lends robust support to the effectiveness of psychodynamic psychotherapies (PDTs). This endorsement comes from a detailed assessment of Randomized Controlled Trials (RCTs) involving PDTs—a gold standard in the evaluation of psychosocial interventions.
The study was spearheaded by Peter Lilliengren, an Assistant Professor at Stockholm University with specialized knowledge in Intensive Short-Term Dynamic Psychotherapy (ISTDP).
Published in Psychoanalytic Psychotherapy, Lilliengren's research suggests that PDTs often surpass the effects of no treatment at all and demonstrate comparable outcomes to other active treatments, such as CBT.
"Categorization of outcomes suggests that PDTs typically outperforms inactive controls, while comparisons with active treatments, including Cognitive-Behavior Therapy (CBT), typically indicate no statistical difference," Lilliengren writes. "While the evidence base for PDTs is growing, there are still major limitations and many research questions yet to be addressed. There is a pressing need for disseminating the existing research on PDTs to policymakers and the general public, as well as integrating findings in psychodynamic training curriculums."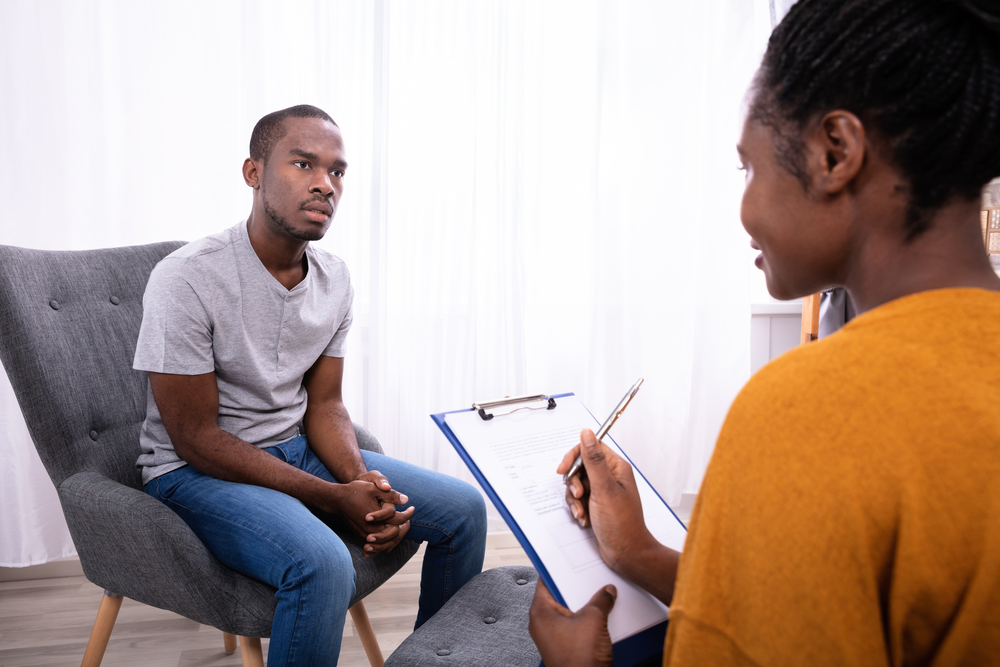 The goal of the current research was to create a descriptive "birds-eye" view of the current psychoanalytic landscape. In order to accomplish this goal, the author reviewed all available randomized control trials involving PDTs and created an overview of the field.
The author located 298 studies published between 1967 and 2022 involving randomized control trials of PDTs. A large portion of these studies (123 or 41.2%) were published in the last ten years. In order to be included in the current review, studies had to use a randomized design and include at least one treatment based on psychodynamic theory. This includes short-term psychotherapy, long-term psychotherapy, psychoanalysis, and other forms of PDT. No restrictions were placed on how these therapies were administered or the targeted population.
The studies were categorized into four groups by the author. The first group, called "comparative" studies, tested PDT against other interventions, including treatment as usual and no treatment. The second group, "additive" studies, involved adding PDT to the treatment that participants were already receiving, such as medication. The third group, "parametric" studies, compared different circumstances of PDT, such as individual PDT versus group PDT. The fourth and final group, "dismantling" studies, examined the effects of "full package" PDT compared to PDT where some elements were removed.
There were eight primary conditions identified: mood disorders, anxiety disorders, personality disorders, psychosomatic disorders, eating disorders, substance abuse disorders, trauma/stress-related disorders, and psychotic disorders.
The author identified treatment characteristics in each study as well, such as treatment format (group, individual, couple, or parent-infant), treatment type (short-term PDT, long-term PDT, integrative, etc.), and treatment setting (outpatient versus inpatient).
Most of the included studies came from Europe (55.7%), North America (25.8%), and Asia (14.4%). Just seven studies of 298 included came from South America. No research from Africa was included. The countries most accounted for in the current research were the United States (19.8% of all included studies), the United Kingdom (14.1%) and Germany (11.4%).
Mood disorders were the most common diagnostic category targeted by PDTs in the current research (22.5%). Anxiety disorders (11.7%) and personality disorders (12.8%) were also common areas of focus. Individual PDT was overwhelmingly the most common format (72.2%), with couples PDT being extremely rare (0.1%). Short-term PDT of 40 sessions or less was the most common treatment type (70%), and the vast majority of PDT in the current research was delivered on an outpatient basis 93.6%).
In studies comparing PDT to no treatment, 90.1% found that PDT had better outcomes. When compared to cognitive behavior therapy, 69.6% of studies showed no significant difference in outcome, while 24.4% favored cognitive behavior therapy. Additionally, 75% of studies showed no difference in outcome between PDT and medication alone. However, when PDT was added to medication, 72.7% of studies showed improved outcomes. On the other hand, when medication was added to PDT, 83.3% of studies found no significant difference in outcome.
The author acknowledges several limitations to the current work. The study design excluded unpublished studies those not published in English. All coding was done by a single researcher, which increased the chances of bias. The quality of the included studies was not assessed, and the individual authors' theoretical "allegiance"  was not coded.
As most randomized control trials involving PDT are done by authors with allegiances to psychodynamic theory, some level of bias is to be expected. As the author set out to do a descriptive analysis, effect sizes were not calculated.
The author concludes:
"This review suggests that there is a growing body of controlled outcome research in PDTs that generally indicates that these are effective treatments. However, there are still significant limitations and areas that need to be investigated further. Thus, the debate over the efficacy of PDTs is not likely to settle any time soon, and there is a risk of further marginalization of PDTs unless the evidence base continues to be expanded and disseminated to policymakers and the general public."
Research has found that PDTs are effective for depressive, anxiety, personality, and somatic symptom disorders. Similar research found short-term PDT to be effective in treating depression, bipolar disorder, and treatment-resistant affective disorders.
Another recent meta-analysis found that psychodynamic therapies worked as well as cognitive behavioral therapies. Some research has suggested short-term PDT may be more effective in treating depression than cognitive behavioral therapy. Combining PDT with cognitive behavioral approaches may improve outcomes for the treatment of anxiety.
****
Peter Lilliengren (2023) A comprehensive overview of randomized controlled trials of psychodynamic psychotherapies, Psychoanalytic Psychotherapy, 37:2, 117-140, DOI: 10.1080/02668734.2023.2197617 (Link)