I know that this might sound odd coming from a critical psychiatrist, but I believe that psychiatry has a future. Furthermore, I maintain that a good deal of psychiatry as practised now is helpful and that many psychiatrists manage to play a positive and therapeutic role in the lives of their patients. However, I also believe that we are at our most helpful when we depart from the current biomedical ideology that has come to dominate in our profession.
We are most helpful when we see ourselves less as technical experts and more like medical facilitators whose job it is to help make sense of states of madness, distress and dislocation. If our profession is to have a positive future, we will need to conceptualise and practice a form of medicine that is not just focused on the brain but one that is able to grapple with the problems of meaning that lie at the heart of most mental health difficulties. In this paper from World Psychiatry, the journal of the World Psychiatry Association, I argue that, as a first step, we need to get beyond the reductionism that currently guides most psychiatric research and education.
* * * * *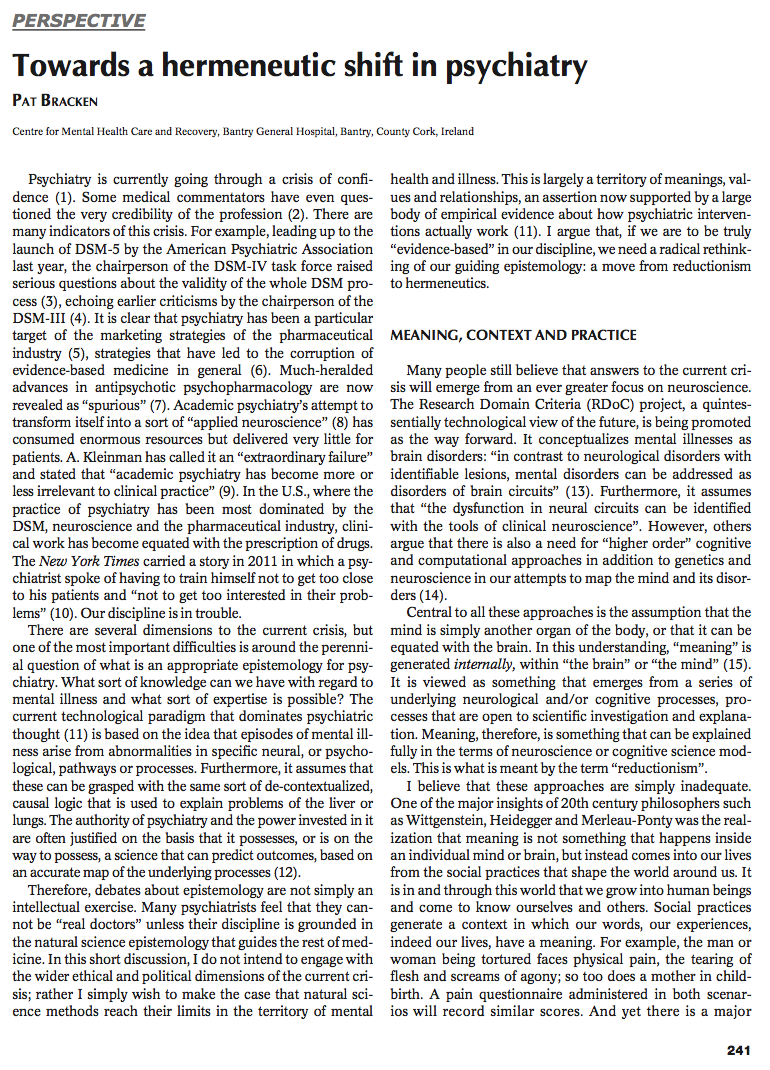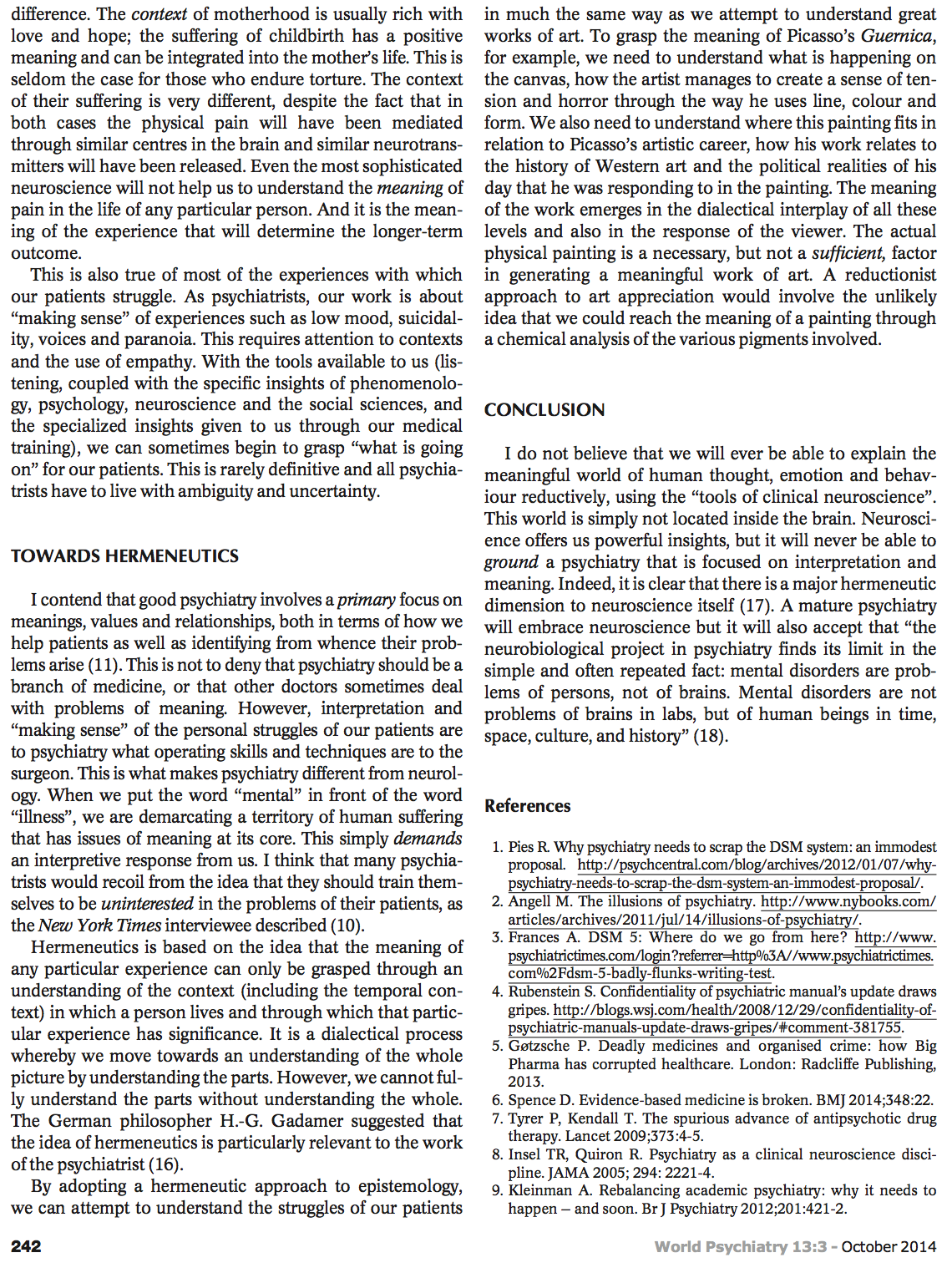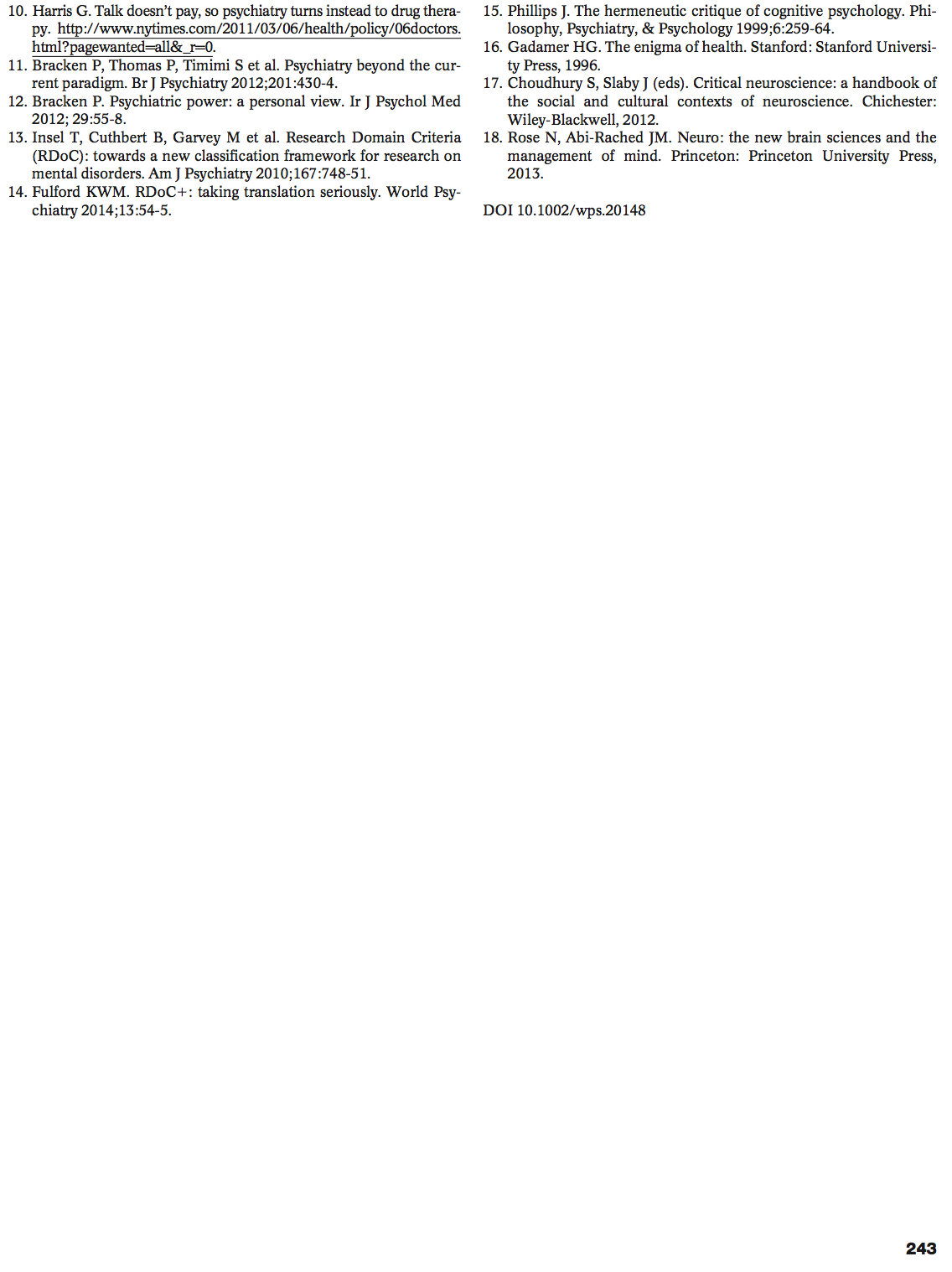 * * * * *
Of further interest:
Psychiatrist Pat Bracken speaks on the current "crisis of legitimacy in psychiatry," and the growth of the international "service user" movement at the Forum for Existential Psychology and Therapy this past June. The root cause of the crisis is not attributable to psychopharmacology or "a few mistakes in the DSM" that more research would get right, he argues; the root cause lies deep in the dominant paradigm; a "modernist" agenda to frame all human problems in scientific and technological terms. Dr. Bracken supports a post-modernist view; an understanding of the limitations and dangers of such an approach, and accepting that some human problems will not be solved by science and technology, and that mental health is such a problem.
Another paper by Pat Bracken: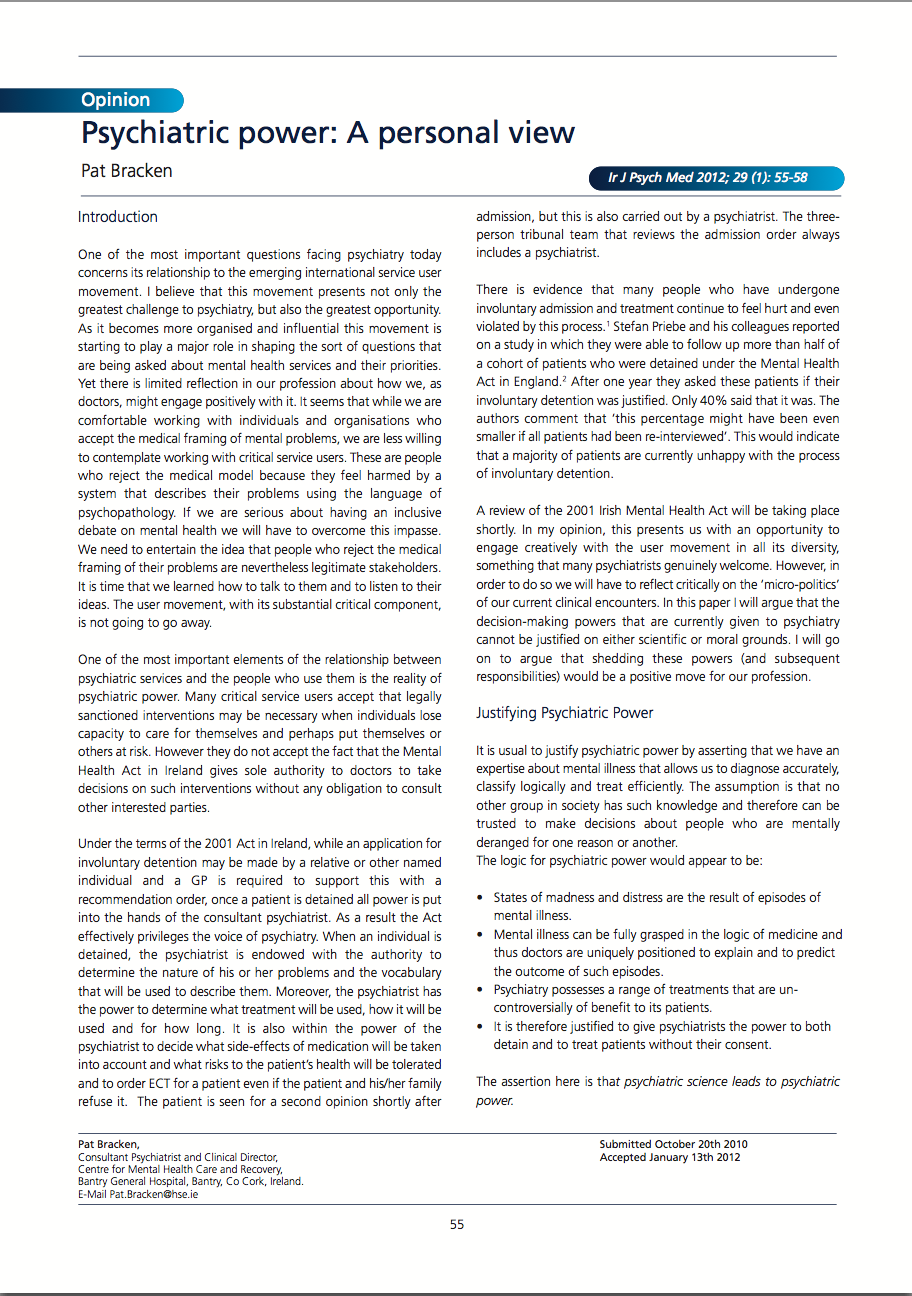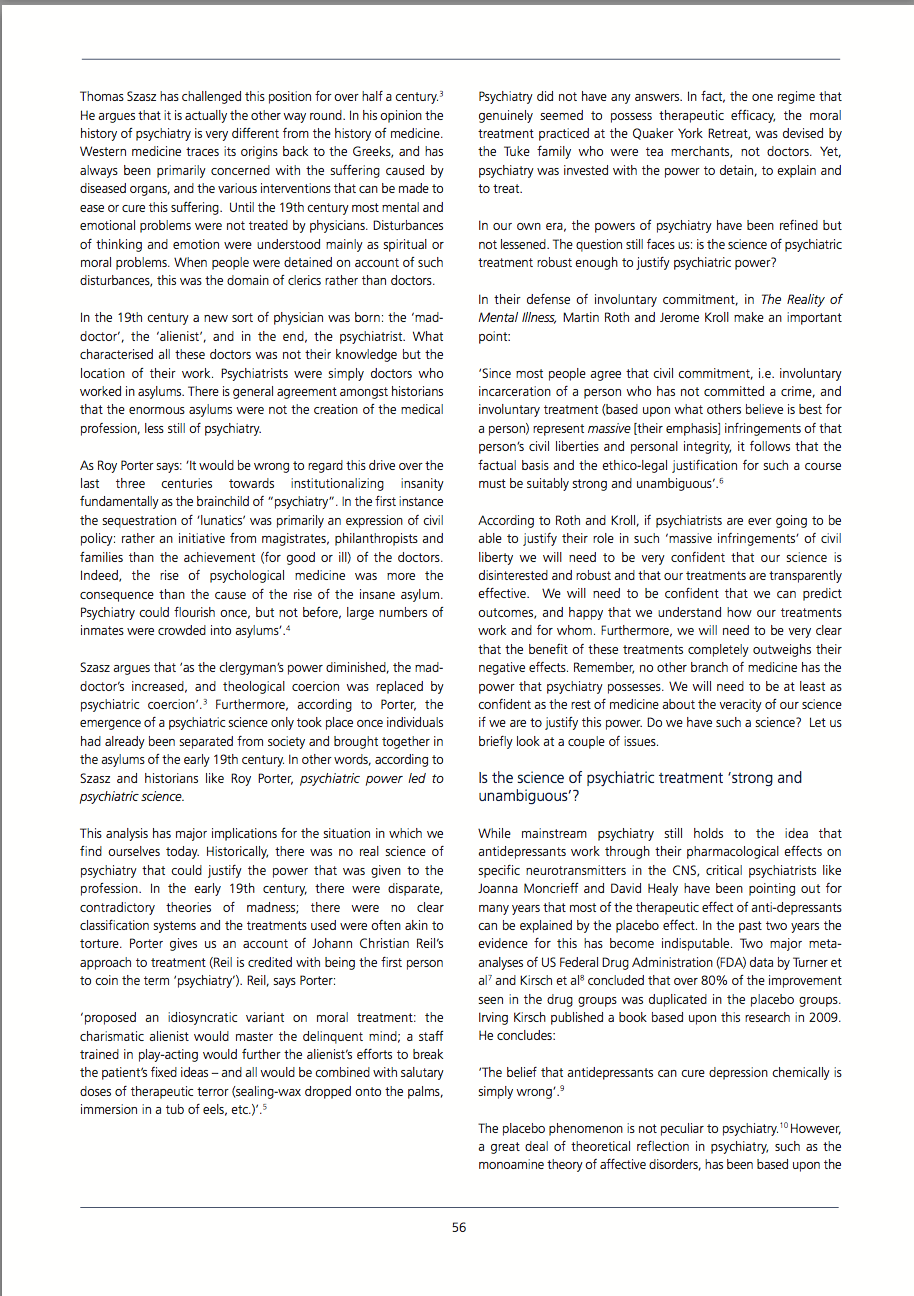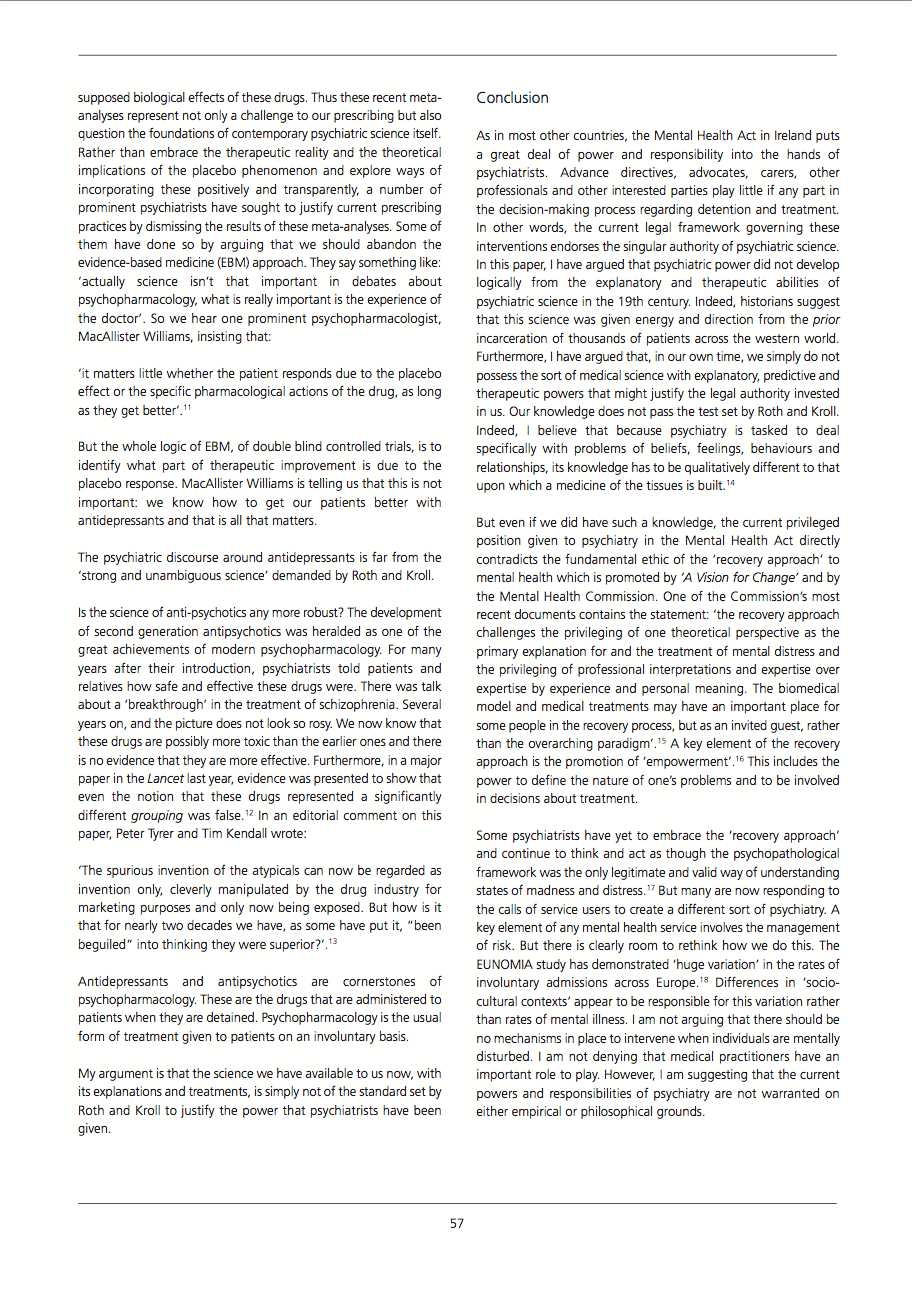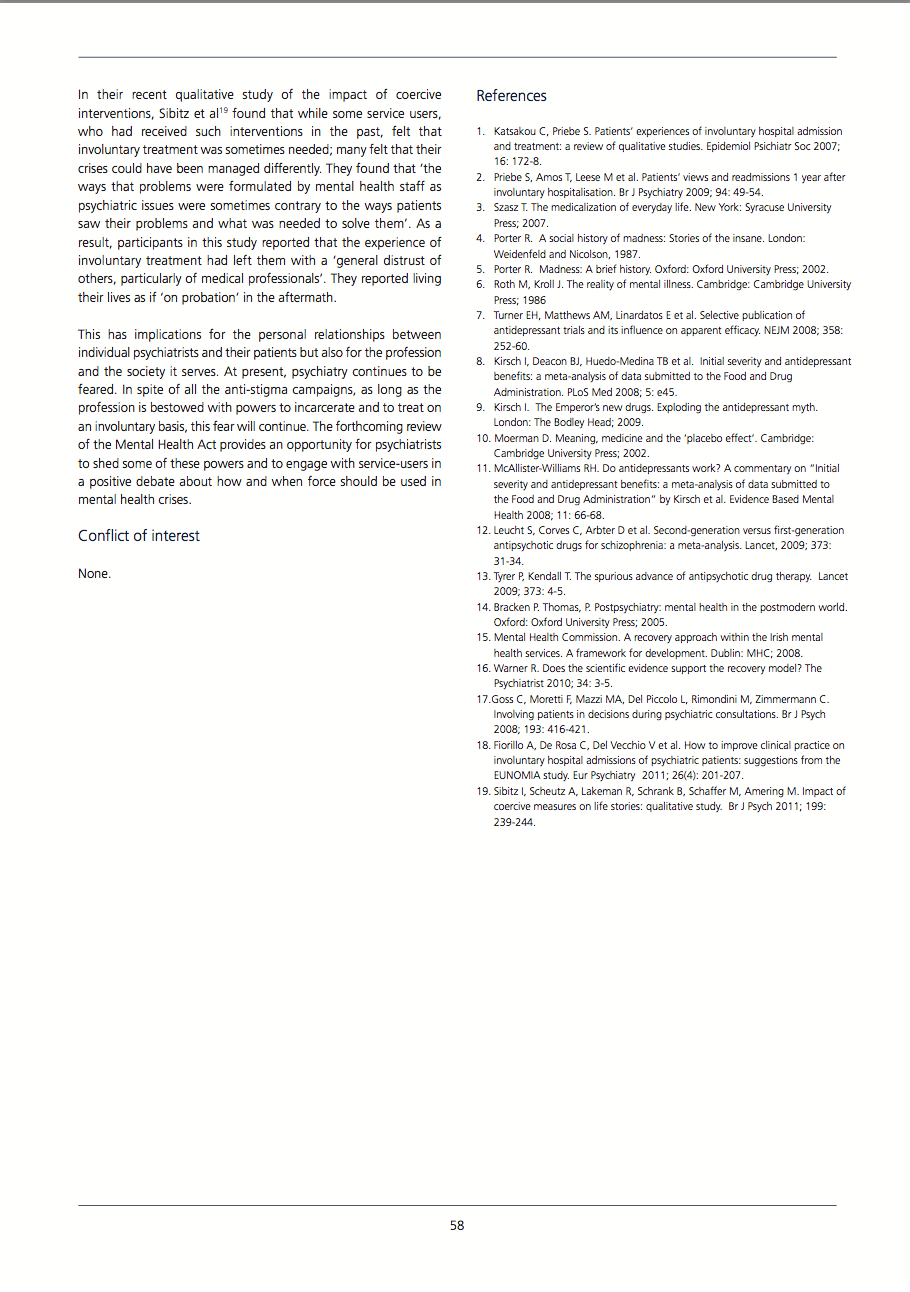 * * * * *