The International Society for Ethical Psychology and Psychiatry had the clout to draw a stellar line-up of presenters to its recent conference. ISEPP is, after all, North America's leading organization of critical-thinking practitioners, researchers and academics in the mental health field (though it also includes a broader diversity of members). So presenters last week included internationally prominent critics like David Healy, Peter Gøtzsche, Robert Whitaker and Allen Frances. There were lots of learnings and even some tense discussions (stay tuned for the videos), but one of the most intriguing aspects of the entire conference was the way in which scientific and social issues became deeply intertwined, especially when presenters reached for better pathways forward.
Many of the conference presenters' critiques of psychiatric practices involved concerns about how those practices are increasingly influencing broader society. Meanwhile others, rising to the challenge from University of California-Los Angeles host David Cohen to engage in "reimagining mental health care," often ended up proposing ways to re-shape entire communities. These reimaginings strikingly paralleled several broad-based social-change movements that have been gaining traction around the world over the past ten years.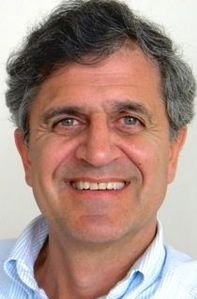 Cohen told Mad In America that his goal was to bring "critical thought leaders" together to discuss "possible visions of the future," so that he could get their ideas on record and make them freely available to the public. "Because that's sort of lacking in many ways," explained Cohen. "We have a lot of critique, lots of very compelling critiques of the system. But I felt we needed — we still do need — compelling visions of the future."
Cohen said he's now considering creative ways of packaging parts of the videos and presentation materials to encourage user interactions along different themes or lines of inquiry. They could become part of Mad In America's Continuing Education program. (A number of the presenters, including Cohen, are affiliated with Mad In America either as bloggers, correspondents or board members.) With so much involved in running the event, Cohen said he has yet to fully digest all the talks himself to know what sorts of themes might emerge. However, when I mentioned the recurring thread about re-shaping communities, Cohen said he'd spotted that, too.
"Absolutely," said Cohen, pointing in particular to presentations by Laura Delano, Peter Whitehouse and Bonnie Burstow. Even his own presentation, he said, about removing psychiatric drugs from the control of physicians, was essentially a proposal to revision how communities handle psychiatric problems and psychotropics. "There's a big undercurrent of people as experts, learning from each other."
Some of the conference's presentations focused on critiques of very specific aspects of the mental health system, but even these were embedded in broader institutional and social concerns.
Healy described "scared doctors" who have become reluctant to speak out in a global "McCarthyist" atmosphere of truth suppression that is "as complete as it ever was in Soviet Russia."
Jeffrey Lacasse and Jonathan Leo reviewed the refusal of medical journals to improve author disclosure requirements, Robert Whitaker discussed the problematic impacts of the American Psychiatric Association's self-interest, and Peter Gøtzsche provided evidence about the pharmaceutical and psychiatric industry's crimes. Allen Frances, former chair of the task force behind the fourth edition of the Diagnostic and Statistical Manual of Mental Disorders, frankly admitted that psychiatry is becoming increasingly socially dangerous in part because "the line between normality and mental disorder is arbitrary and subjective." François Gonon summarized the thin evidence for the genetic foundations of mental illnesses, and then quoted from a Schizophrenia Bulletin editorial by Daniel Luchin: "In fact, for almost every illness, the prevalence is greater or the prognosis is poorer as you descend the socioeconomic ladder. I would argue that it is to avoid accepting the implications of this particularly vexing aspect of illness that attention is usually focused on physical and not social factors."
All of these ideas reached a bleak apotheosis in David Healy's presentation. He said psychiatric drugs are "poisons (that) have been rebranded as fertilizers," to be used "as widely and early as possible." Healy also described "scared doctors" who have become reluctant to speak out in a global "McCarthyist" atmosphere of truth suppression that is "as complete as it ever was in Soviet Russia."
Against that dark backdrop, various presenters engaged in successively broader attempts to present positive possibilities for our collective future.
"Dwight Eisenhower said that if you're having trouble solving a problem, make it bigger; look at it in a broader perspective," said Whitehouse.
Tomi Gomory suggested re-framing the relationship of therapist and patient as an egalitarian one of mutual learning. John Read demonstrated how the reversible brain changes associated with schizophrenia are the same as those associated with traumatic childhood experiences, and advocated a "family approach" to intervening. Psychiatric survivor Laura Delano described small groups of people gathering to support each other in coming off psychiatric medications — groups that would gradually expand into whole neighbourhoods and communities de-indoctrinating themselves from the medical model of mental illness and supporting each other through psychological crises, creative personal growth and social change.
For his part, neuroscientist and psychiatrist Peter Whitehouse, who specializes in dementia, suggested that defining "psychiatry" alone as "the problem" was too limited in scope to lead to good solutions. "I think it's very important when you begin to try to solve a problem that you frame that problem well," said Whitehouse. "Dwight Eisenhower said that if you're having trouble solving a problem, make it bigger; look at it in a broader perspective."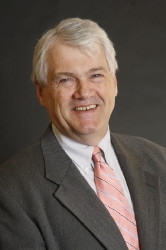 Whitehouse then said that any constructive discussion about the future of psychiatry needs to be embedded in discussions about global climate change. "Climate change is the greatest threat to the quality of life of people with dementia," he said. "It's the biggest threat to the quality of life of all of us." Whitehouse listed other "big" issues crucially affecting people's mental health now and into the near future, such as "social justice," "income disparities," declining social and employment opportunities, the "shrinking middle class," the plundering of the planet and oil resources, and "unbridled capitalism."
"How do we manage disasters?" Whitehouse then asked. "What do we learn from disasters about how we should change our behaviors in relationship to some of these bigger issues?"
One specific learning, said Whitehouse, is that during disasters communities always work together more closely. Consequently, he has been serving as an advisor to a "reinvention of public education" that also knits communities together. The Intergenerational School, an innovative educational approach in Cleveland, Whitehouse explained, has been removing age-determined class transitions and bringing in adults from the surrounding community, including people with dementia, to mentor, share stories and develop projects with children.
Alongside the fact that the charter school is one of the highest performing in the state, formal studies of the approach, said Whitehouse, have also demonstrated that the increased community involvement has been an effective "treatment" for adult dementia and for psychologically struggling children from difficult backgrounds. "Do you want to prevent Alzheimer's by giving more people chemicals and various neurological vaccines, or do we want to create intergenerational playgrounds?" asked Whitehouse.
Taking a similarly broad approach in her talk, presented via video due to her inability to travel, University of Toronto professor Bonnie Burstow said, "Dismantling institutional psychiatry, while good, is not enough. We need to get at the roots and fundamentally change society."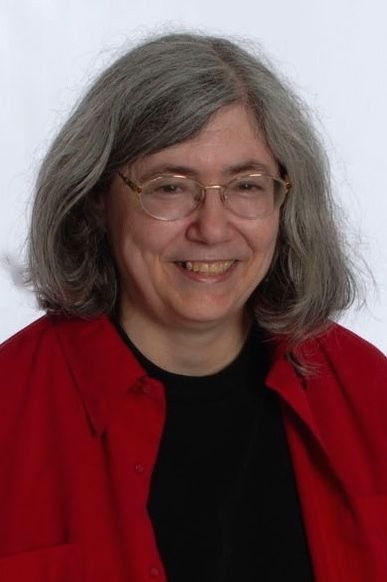 Burstow suggested that a post-psychiatry world would require everything from intensive interpersonal skill sharing to a new system of governance. "The society which I am suggesting that we need to build would be based on environmentalism, respect for difference, egalitarianism, a commitment to end systemic depressions, participatory decision making, a sharing and working together, a rebuilding of connection and the commons, mutual caring and compassion," said Burstow. "Community and connection is the base." She then posed questions about how mental health professionals could contribute constructively now to this kind of societal change.
Notably, Burstow's list of ideas for creating better communities could have doubled as the list of ingredients for starting a Transition Town. Similarly, Whitehouse's analysis of global problems and his hyper-localized, community-engagement solution could have come straight out of one of a plethora of "community resilience" toolkits.
"Transition Initiatives, community by community, are actively and cooperatively creating happier, fairer and stronger communities, places that work for the people living in them and are far better suited to dealing with the shocks that'll accompany our economic and energy challenges and a climate in chaos." –TransitionNetwork.org
As he outlines in his 2009 TED talk, Rob Hopkins was grappling in the early 2000s with how his small town of Totnes, England could become resilient enough to survive pressures from climate change. He gathered diverse people and organizations together to develop an "energy descent action plan" for their community. Described in detail in Hopkins' 2008 Transition Handbook and subsequent writings, it quickly became apparent that all of the community's key problems were interrelated, and the plan developed into a comprehensive collection of practical ideas for re-localizing economies, re-building community social cohesion and mutual support systems, and re-invigorating democratic, participatory decision making.
Hopkins' Handbook has so far inspired the launch of over 1,000 Transition Town efforts worldwide. But these actually represent only one part of a vaster movement of similar types of initiatives going on in many cities around the world loosely grouped under the framework of "building community resilience." (See here and here.)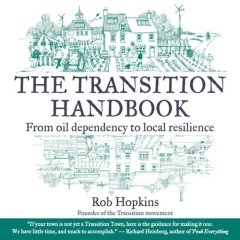 Notably, within this movement it is widely recognized that building better communities necessitates providing mutually supportive environments for people to face and deal with psychological crises and move towards significant changes in personal values and outlooks as we adapt to radically new ways of living. In the Transition Town movement it's called "Inner Transition"; though to this point this aspect of the model remains comparatively underdeveloped.
Could this be a valuable area for future collaboration between critics of the dominant mental health system and people engaged in community resilience movements? Cohen, Burstow and Whitehouse all told Mad In America that they had not specifically researched the contemporary community resilience or Transition Town movements. However, Cohen said he wasn't surprised to hear that people coming from different backgrounds with different areas of focus are independently arriving at similar perspectives on the problems we're facing as a society and how to go about solving them.
"All these big issues are related. All the problems are connected… We're all interdependent," said Cohen. "Really the major problems that are being faced in or out of the mental health field are very, very connected: It's degradation of resources. It's loss of autonomy, both for individuals and communities. It's displacement… The most pressing issue facing people with (mental health problems) is global warming. Of course! Because it's the most pressing issue facing all of us. That sort of radical ecological thinking, it puts us all on the same level. We're all in the same spaceship. We're all on the same ocean. We all have something in common, and so the bottom line really is getting together with your neighbor because he or she is dealing with the same issues."
*******
This article was made possible in part thanks to financial support for travel expenses donated by Diana and Steven Epperson.