This article is co-authored by Emily Wheeler, Madeline Brodt, Shannon Peters, and Lisa Cosgrove.
Since a Food and Drug Administration (FDA) advisory committee, on June 4, recommended approval of flibanserin (AddyiTM), there have been numerous editorials and news stories about the controversies surrounding the first "pink Viagra" poised to hit the market. Here, we seek to understand the process and financial incentives that led the advisory committee to recommend its approval. If approved by the FDA,  Sprout Pharmaceuticals will heavily market it as a treatment for a new disorder in DSM 5: Female sexual interest/arousal disorder.
Flibanserin, a serotonergic drug, was initially in clinical trials as an antidepressant. Despite its history of being a "thrice failed antidepressant," Sprout persevered and used the "finding" that some women in the drug trials said they experienced a slight increase in sexual desire as the reason to repackage the drug. Flibanserin was soon in clinical trials for Hypoactive Sexual Desire Disorder (HSDD), an indication listed in the previous edition of the Diagnostic and Statistical Manual of Mental Disorders). Sprout now maintains that HSDD is comparable to the DSM-5's "Female Sexual Interest/Arousal Disorder," and that women deserve a drug to treat this disorder.
As part of the attempt to gain approval for its drug, Sprout  initiated an ingenious marketing campaign, "Even the Score," claiming that there was a sexism inherent in the number of FDA-approved treatments for sexual disorders: 26 for men and "zero for women." However, this claim was false. There are only 8 drugs that treat male sexual dysfunction, and none are FDA-approved for low libido.
However, the "Even the Score" campaign worked. Sprout was able to get women's groups to sign on to the idea that getting this drug approved was almost akin to getting Title IX passed. Not surprisingly, Sprout and its marketing tactics have come under fire. Although it is easy to vilify Big Pharma or one drug manufacturer, in order to effect real change it is necessary to uncover the complex system that led the advisory committee recommend that flibanserin be approved for marketing.
One way to understand how drug companies like Sprout are able to game the system so easily is to use the framework of "institutional corruption." As Harvard Law Professor Lawrence Lessig notes:
"Institutional corruption is manifest when there is a systematic and strategic influence which is legal or even currently ethical, that undermines the institution's effectiveness by diverting it from its purpose or weakening its ability to achieve its purpose, including…weakening the public's trust in that institution." (Lessig, 2013 JLME)
To apply this framework to medicine, it is important to ask: "What economies of influence allow for the commercialization of science that undermine medical and scientific integrity?"
The Economies of Influence Within and Between the FDA and APA
According to the agency website, the "FDA is responsible for protecting the public health by assuring the safety, efficacy, and security of human … drugs." It is the agency that serves as the "watch dog" for the public when it comes to medical drugs and devices. However, regulatory standards for efficacy are not as strong as many patients and prescribing providers may think: Efficacy is defined in terms of a chosen effect, "which may or may not be clinically relevant" (Bero & Rennie, 1996).
A drug can get approved even if the trials show that on average, people do not experience a meaningful difference in their symptoms. This is because clinical trials rely on statistical rather than clinical significance, and regulatory agencies such as the FDA do not require evidence of clinical significance. In other words, if a survey instrument with a 5-point scale is used to determine if a drug is effective, a small numerical change can be seen as having a "statistically significant" effect. The issue of clinical significance (i.e., does the drug make a meaningful difference) is relevant here: The clinical trials for flibanserin showed that women had a median change of only one more "sexually satisfying" event per month with the drug versus placebo.
The FDA only approves a new drug if there is a specific indication for its use (i.e., if there is a "real" disease that the drug can treat). A significant difference between drugs for male sexual dysfunction and flibanserin is their targeted indications. While drugs like Viagra treat the physical condition "erectile dysfunction," Sprout is seeking to get flibanserin approved for treating a mental health disorder, a problem of sexual desire that is theorized to be psychological rather than physical. It is worth noting as well when it comes to drugs that treat sexual desire, women will have flibanserin, if the FDA follows the advisory committee's recommendation, but there are "zero" such pills for men.
Although only individuals who do not have conflicts of interests should be on the voting committee for the approval of a new drug, it is possible, and happens more frequently than most people realize, that a waiver can be submitted. This means that people with a commercial interests in getting a drug approved are making assessments about that drug's efficacy and safety. This is where the APA, FDA, and Big Pharma become an "unholy trinity" (Angell, 2005). The makers of flibanserin had invested plenty of time and money into its development long before it was tied to treating sexual dysfunction. Sprout, or any drug company in search of a "pink Viagra," needs a sexual function disorder that is unique to women and that justifies their drug before their research investment can pay off. Enter HSDD and now Female Sexual Interest/Arousal Disorder (FSI/AD).
The DSM and the Pink Viagra: If You Build it They Will Come
It has been convincingly demonstrated that HSDD and FSI/AD are classic examples of "disease mongering" (Moynihan BMJ, Yanchar, & Fugh-Berman, 2014)—creating a disease in order to promote a drug to treat it. Even the former president of the APA, Paul Appelbaum, admitted that, "The flexible boundaries of many psychiatric diagnostic categories, in the absence of definitive diagnostic tests, may encourage expansive definitions of affected populations and create opportunities for industry to promote treatments for people who would not previously been seen as having a disorder." (Appelbaum & Gold, 2010)
Indeed, the empirical data supporting the validity of HSDD are incredibly sparse (http://www.newviewcampaign.org/). Numerous researchers, clinicians, and policy experts, have questioned the validity of FFD and HSDD. When HSDD was included in the DSM 5 there was a firestorm of controversy because of concerns around disease mongering. There were also concerns about industry influence on the DSM: 69% of the task force members of the DSM—the individuals responsible for decisions about inclusion or exclusion of mental disorders in the latest edition of this manual—had ties to the drug companies that manufacture the medications used to treat mental disorders.
Despite strong concerns about the validity of HSDD and FSI/AD, and criticisms that the APA may be playing handmaiden to industry and engaging in disease mongering, "Even the Score" made powerful claims about the frequency of these "very real" disorders in women. What the campaign failed to mention was that the provenance of these statistics threatens their validity. One statistic stating that 43% of women experience sexual dysfunction was quoting a highly criticized 15 year old study. Another study that found that 1 in 10 women have HSDD was funded by the very pharmaceutical company that initially developed flibanserin, Boehringer Ingelheim (which then sold rights to the drug to Sprout Pharmaceuticals.) The study was also conducted entirely by individuals who were either employees of Boehringer Ingelheim or were paid consultants for the company. Further, pharmaceutical companies supported the development and validation of one of the main assessment tools used to measure sexual dysfunction, the Female Sexual Dysfunction Index, and it is one of the measures utilized in research studies to support flibanserin's efficacy.
Conclusion: A Pill for no Ill
The economies of influence at play in the case of flibanserin are not unusual; pharmaceutical dollars primarily fund drug research. However, those dollars also fund the "research" that legitimizes HSDD as a valid disorder, and one that can be treated with that little pink pill.
In order to appreciate how this pill has gotten this far, it is necessary to see the economies of influence (e.g., the commercial ties of the DSM task force members), and the systemic practices (i.e., the FDA does not require the measurement and reporting of clinical significance) that have developed. Rather than vilifying drug companies, the framework of institutional corruption shifts the focus to the potential harm done to patients and the loss of public trust and confidence in the integrity of academic medicine. This framework allows us to see the various economies of influence that contribute to those harms and losses, and serves as a call for action to neutralize those influences. This call to action is particularly important because drug companies are, by definition, profit-minded sponsors of clinical research. And regulatory agencies such as the FDA are, in the current industry dominated climate, not able to mitigate companies' financial incentives to design trials and collect and analyze data in a way that favors commercial, rather than public health, interests. In light of APA's financial ties to industry, as well as those of the individuals who created the DSM-5, its vision to be the "conscience of psychiatry" is compromised.
In fact, many have commented on flibanserin's numerous side effects including "fainting and extreme sleepiness" (Edney & Burger, 2015) Further, other serotonergic antidepressants have been linked to birth defects, a disconcerting fact considering that flibanserin will be taken by women of child-bearing age. If Even the Score's marketing campaign is truly about women's empowerment, what are they doing to educate women about these serious potential side effects in order to empower them to make an informed decision about whether flibanserin's benefits outweigh the risks?
These side effects, and the highly questionable risk/benefit profile of the drug, have profound implications for patient health. If the marketing and sale of flibanserin follows the trajectory of other serotonergic drugs, it is doubtful that women will receive genuine informed consent regarding the risks, benefits, and alternatives to taking this drug.
Even the Score?  No; we say Caveat Emptor.
* * * * *
About the Authors:
Emily Wheeler, MS, is a doctoral candidate in Counseling Psychology at the University of Massacusetts Boston. She researches the ethics of mental health care policies and practices and queer mental health.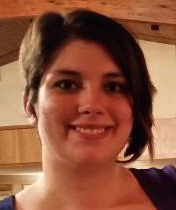 Madeline Brodt, MS, recently received her Masters of Science in Mental Health Counseling from University of Massachusetts Boston and is currently working towards her doctorate in Counseling Psychology. She has authored 15 articles and presentations on a variety of issues including sexuality, consent, conflicts of interest, suicidality and trauma. She is also a clinician at Bay State Community Services and Project Safe.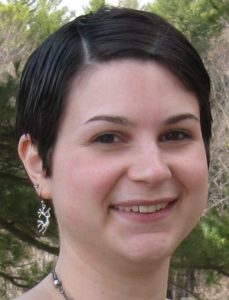 Shannon Peters, MS, is a doctoral candidate in Counseling Psychology at the University of Massachusetts Boston. Her research areas include ethics of mental health research, informed consent practices, and sexual violence.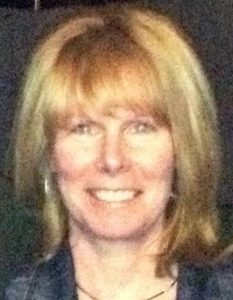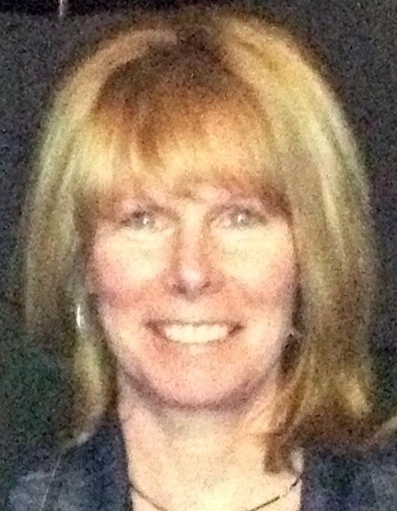 Lisa Cosgrove, PhD,is a Clinical Psychologist and Professor at the University of Massachusetts, Boston and a former Research Fellow at the Edmond J. Safra Center for Ethics, Harvard University (2010-2015). She has published over 50 articles and book chapters and has co-edited and co-authored casebooks on the ethical and medico-legal issues that arise in organized psychiatry because of academic-industry relationships. She is the co-author, with Robert Whitaker, of Psychiatry under the Influence: Institutional Corruption, Social Injury, and Prescriptions for Reform.
***
Mad in America hosts blogs by a diverse group of writers. These posts are designed to serve as a public forum for a discussion—broadly speaking—of psychiatry and its treatments. The opinions expressed are the writers' own.
***
Mad in America has made some changes to the commenting process. You no longer need to login or create an account on our site to comment. The only information needed is your name, email and comment text. Comments made with an account prior to this change will remain visible on the site.