An analysis of medical records in the UK reveals that the use of certain antidepressants for depression is linked to a heightened risk for mania and bipolar disorder. The research, published this week in BMJ Open, found the strongest effect for serotonin reuptake inhibitors (SSRIs) and the antidepressant venlafaxine.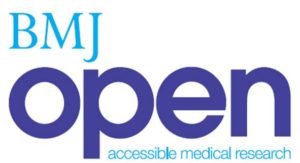 "We have demonstrated an association between antidepressant therapy and subsequent mania/bipolar disorder using a large data set of clinical data that is prospectively recorded and representative of everyday clinical practice in secondary mental health care," the researchers, led by Dr. Rashmi Patel from King's College London, concluded.
Previous studies have established that some people who are diagnosed with clinical depression and given antidepressants go on to develop mania, hypomania, and other symptoms associated with bipolar disorder. It remains unclear, however, whether these symptoms are caused by the antidepressant treatment or if the drugs trigger the onset of symptoms that would have emerged later on their own.
As clinical studies show that people diagnosed with bipolar disorder more often present to physicians when they are in a depressed state, rather than a manic state, and that depressive symptoms are more common than manic symptoms, it is also possible that some patients are treated for depression without recognition of existing manic symptoms. Also, patients treated for depression that later develop mania are more likely to have a family history of bipolar disorder than those who do not develop mania.
While past studies have examined the connection between antidepressants and manic symptoms in randomized control trial settings, Patel and his team of researchers tested the hypothesis that antidepressant exposure is associated with an increased risk for subsequent bipolar diagnosis in a "real world" sample. They examined the anonymized health care records of more than 21,000 adults diagnosed with major depression in London between 2006 and 2013.
The analysis showed that of the 21,000 adults being treated for depression in the study, 994 were subsequently diagnosed with mania or bipolar disorder during the follow-up period. All of the antidepressants, including SSRIs, mirtazapine, venlafaxine, and tricyclics (TCAs), were associated with an increased risk for a subsequent mania/bipolar diagnosis.
SSRIs and venlafaxine were associated with the greatest risk. These drugs were associated with a 34-35% increased risk of being diagnosed with bipolar disorder and/or mania.
The researchers stress that because this is an observational study, no firm conclusions can be drawn about cause and effect. The study is also limited by the researcher's inability to control for risk factors for manic/bipolar symptoms, like family history.
"However, regardless of underlying diagnosis or aetiology, the association of antidepressant therapy with mania demonstrated in the present and previous studies highlights the importance of considering whether an individual who presents with depression could be at high risk of future episodes of mania."
In the accompanying videocast below, the researchers highlight that the study is important because it uses a large clinical data set obtained from a real-world healthcare setting and shows that antidepressants are both widely prescribed and associated with an increased risk of developing mania.

*
Patel R, Reiss P, Shetty H, et al. Do antidepressants increase the risk of mania and bipolar disorder in people with depression? A retrospective electronic case register cohort study. BMJ Open 2015;5:e008341.doi:10.1136/bmjopen-2015-008341 (Full Text)