A recent study published in this month's issue of Psychiatry Research attempted to examine the impact of an anti-stigma public media campaign in Germany. They focused on changes in public attitudes toward people affected by symptoms associated with depression and schizophrenia as a result of the psychenet- Hamburg Network Mental Health awareness campaign.
"Overall, this study showed that the information and awareness campaign had almost no significant effects on the general public's attitudes toward people affected by either schizophrenia or depression," the researchers, led by German medical sociologist Anna Makowski, wrote. "One could assume that deeply rooted convictions cannot be modified by rather time-limited and general activities targeted at the public."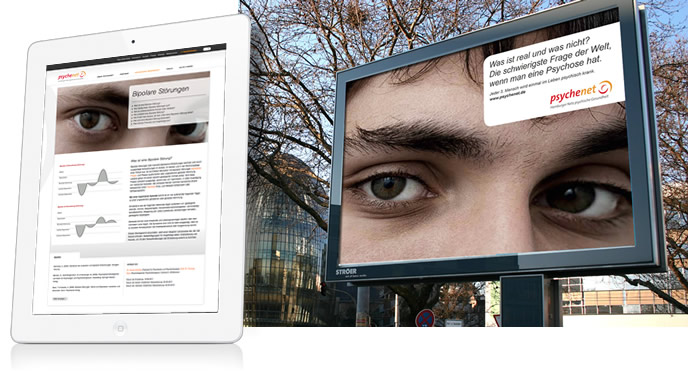 The researchers recognize that stigma against people who have been diagnosed with mental disorders "is a prevalent phenomenon which imposes a high burden on those affected." Past studies have found that negative attitudes and social rejection of those with mental health problems have remained stable over the past several decades, primarily fueled by a lack of knowledge about possible causes, treatments, and a lack of personal contact with people who are openly struggling with these issues.
Stigma is defined in this study as the "co-occurrence of labeling, stereotyping, separating and discrimination," and the researchers make use of measures of social distancing to quantify these attitudes. The reluctance to engage with those diagnosed with mental disorders has been tied to older age, lower levels of education, and "biogenetic causal attributions such as somatic or hereditary factors."
According to a study published just last month in the British Journal of Psychiatry, the biomedical model of mental illness, prevalent in industrial societies, "results in stigmatization and rejection from the outside, and self-attribution and self-blame from the inside." In November, a large-scale international survey of attitudes about mental health also found that biological explanations of mental disorders had negative effects on public attitudes. The survey found that people in developed countries are more likely to assume that 'mental illnesses' are similar to physical illnesses and biological or genetic in origin, but they are also much less likely to think that individuals can overcome these challenges and make a full recovery. (See MIA's coverage of these studies here and here, respectively)
Social distancing and stigma can severely exacerbate the circumstances of those suffering. Consequences ranging from a lack of employment opportunities to a lack of community inclusion block avenues to recovery and make it more likely that people will suffer over the long term.
In the present study, researchers investigated a recent campaign aimed to increase information and awareness of mental health issues from 2011 to 2014 in Hamburg, Germany. The psychenet media campaign, as it was called, developed a website, print advertising, and short movies that were shown in cinemas about 40,000 times over the three-year period.
"In the movies, patients with mental illness served as actors," the researchers explain. "They shared their genuine and very personal stories with the aim to achieve awareness, encourage sensitivity and break down prejudices to- ward those affected by mental illness and their relatives."
The researchers evaluated how the psychenet media campaign affected desire for social distance and emotional reactions toward people who have been diagnosed with depression and schizophrenia. They found that only 7.3% of the respondents were familiar with the campaign. While those who were familiar did show lower levels of desire for social distance, these results did not reach statistical significance.
"It can be expected that such attitudes are primarily affected by political, social and economic circumstances. Furthermore, this is backed up by the way mental disorders and patients are represented in the media and how the public debates on mental illness proceed," the researchers wrote in their concluding statements.
"Tailored measures that target specific groups seem better suited compared to broad-based interventions such as the psychenet campaign."
*
Makowski, A.C., et al., Changes in beliefs and attitudes toward people with depression and schizophrenia – results of a public campaign in Germany. Psychiatry Research (2016), http://dx.doi.org/10.1016/j.psychres.2016.01.029i