A new study, published in Psychotherapy Research, explores how having a career in psychotherapy affects therapists' personal lives. The themes identified in the qualitative study, conducted with therapists in Norway, show that psychotherapy has complex implications, both positive and negative, for therapists' personal lives.
"These themes convey a sense that being a therapist may potentially lead to openness, growth, tolerance, and creativity, while carrying the risk of becoming overwhelmed with feelings of responsibility, inadequacy, and self-doubt that can lead to isolation and despair," write the authors, led by Marit Råbu, an associate professor at The University of Oslo in Norway.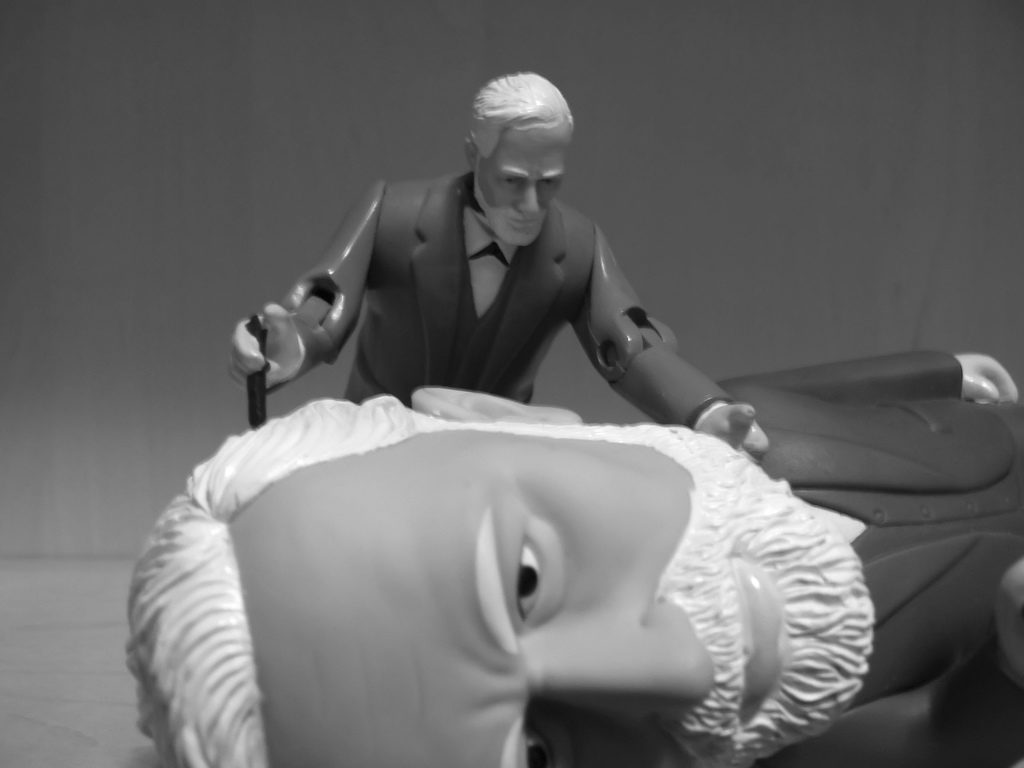 Individuals with careers in psychotherapy, as with most careers, can experience purpose and value in their work, as well as stress and job dissatisfaction that can lead to burnout. In recent years, more research has centered on how therapists are impacted by their work in their personal lives, and how their personal lives, in turn, impact their clinical work.
One study found that psychotherapists are both more satisfied and more emotionally depleted than research psychologists. Studies have also found that stress from therapy work may carry over into therapists' personal and family lives. "Therapists are required to connect with, then stay close to, then detach from a range of clients on a regular basis. This kind of work pattern may have an impact on the personal life of the therapist, including a lack of emotional availability to family members and an intolerance of 'superficial' relationships with friends," write the authors.
Research has also shown that the impact of being a therapist differs depending on career stage. Trainees often report positive personal effects due to gaining more self-awareness, whereas mid-career clinicians tend to focus on the stress created from their jobs. Senior therapists are more likely to focus on the ways their role as a therapist has facilitated personal growth.
The present study sought to answer, "How did being a psychotherapist through an entire career affect your personal life?" The researchers interviewed 12 senior therapists in Norway using the qualitative method of thematic analysis. The participants included 7 women and 5 men with ages ranging from 68 to 86. The participants had careers as psychotherapists for a median of 40 years.
"For these senior practitioners, a professional life that involved coming close to other people encompassed experiences which they described as both enriching and burdening."
The authors identify four organizing themes:
Theme 1: "It has been a privilege to have the opportunity to know and contribute, and to be allowed to grow personally."
Participants reported that their clinical work enriched their personal lives. The authors describe, "The emotional side of the therapeutic relationship, to be compassionate with suffering over time, allowed insight into the strengths and resources of fellow human beings."
Theme 2: "Facing suffering and destructiveness has been a burden."
One participant illustrated this theme by stating, "The largest burden is the responsibility and to attend to so much suffering." Another participant described the impact this burden has on their personal life, "To possess so much responsibility and to learn how much loneliness these patients experience. For sure I am not able to not bring some of it home with me. And that has an impact on my private life." Participants also found work with suicidal clients to be especially draining and burdening.
Theme 3: "Being a therapist has had an impact on my personal relationships—for better or worse."
Some participants reported that their work helped them to be more daring our outgoing, which resulted in more opportunities to build relationships with others. On the other side, one participant described how the emotional drain of their work negatively impacted their relationship with their spouse, "I was a little contactless. That means I had given so much that I was in shortage myself." Another participant described it as, "You populate your inner life with people you don't live your life with, and I think that can be a barrier towards other people."
Theme 4: "I have needed to construct a way of living that allowed me to continue to do the work."
The authors describe this theme by stating, "The burdens associated with being a therapist seem to necessitate active work of self-care, and the therapists in general talked about how they had developed greater self-compassion throughout their lives."
According to the researchers, the "concept of work–life 'balance' did not offer a satisfactory way of understanding the way that therapists learn to manage their lives." Instead, the researchers describe how clinicians "acquired a capacity to exist in parallel realities, and that one of the ways in which they accomplished this was to co-construct, with others in their lives, a set of practices that enabled them comfortably to move across contexts, such as the shift between work and home."
The authors also note the culture in which participants conducted therapy, "Being a therapist in a contemporary managed care environment is likely to generate sources of stress and satisfaction that may differ in significant ways from the experiences of private practice therapy during periods of economic growth." The authors identify that a prominent theme was an existential questioning of whether participants' lives and careers were "time well spent." They suggest that interviews from therapists earlier in their careers may have produced a different, and possibly less optimistic, perspective.
The researchers highlight that participants' first descriptions of the impacts of their work were overwhelmingly positive. The authors conclude, "The result of this study reinforces the findings of previous research, that the personal lives of therapists are enriched through a sense of being in a privileged and valuable professional role, characterized by positive personal learning in such areas of self-awareness, personal development, and quality of interpersonal relationships."
****
Råbu, M., Moltu, C., Binder, P.-E., & McLeod, J. (2016). How does practicing psychotherapy affect the personal life of the therapist? A qualitative inquiry of senior therapists' experiences. Psychotherapy Research, 26(6), 737-749, doi:10.1080/10503307.2015.1065354 (Abstract)