A new study, published in PLoS One, reviews the evidence for the use of testosterone, also known as androgen replacement therapy (ART) for a variety of physical and mental health concerns. Testosterone has been promoted as a treatment for improving mood, psychological well-being, and cognitive function, in addition to erectile dysfunction, libido, and cardiovascular health. However, the researchers identified and reviewed 156 randomized, controlled trials comparing testosterone with placebo, and found that there was no evidence that testosterone provides a benefit in any of these domains of functioning. In fact, dangers to cardiovascular health are the only outcome supported by the literature.
The authors conclude with a sobering statement:
"We identified no population of normal men for whom the benefits of testosterone use outweigh its risk. Given the known risks of testosterone therapy and the lack of evidence for clinical benefits in normal men, we do not think further trials of testosterone are necessary."
Of course, there are specific conditions for which ART is a vital treatment: illnesses like testicular failure, pituitary disorders, and hypothalamus dysfunction. But those affect a slight proportion of the population. In a recent study of men prescribed testosterone, researchers found that "most men did not have clear evidence of a potential indication for ART." In fact, they found that 25% of men prescribed ART had not even had their testosterone levels measured. Yet, pharmaceutical sales of testosterone in the U.S. reached $2 billion in 2012, largely due to the ubiquity of direct-to-consumer television commercials as well as vague guidelines for prescription practices.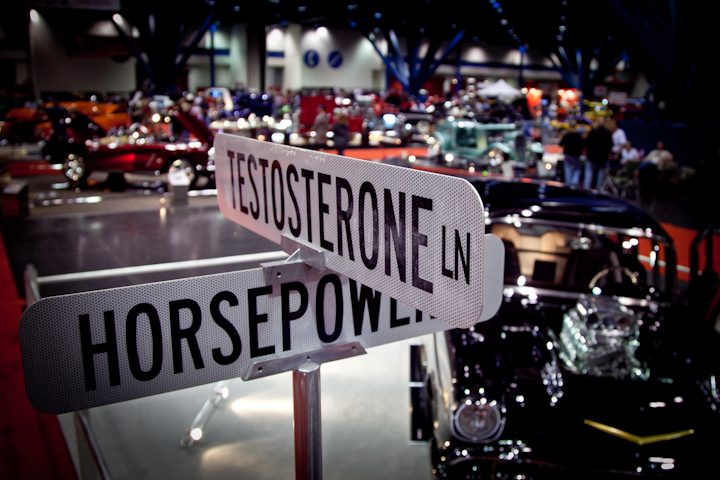 So how did testosterone sales expand so far beyond the rare conditions for which it is indicated? Critics say that the pharmaceutical industry exploited loopholes in the FDA system. Because the FDA strictly regulates brand-name marketing, drug companies took an alternate route. They began marketing the idea of "low-T" itself, in television commercials and online quizzes. The normal symptoms of male aging, such as having less energy and a lower libido than a young person, became symptoms of a disease. When men came into their physician's office, demanding a remedy for this newly identified disease, their doctors began prescribing AbbVie and Eli Lilly's testosterone medications.
In 2014, the FDA convened an expert panel which voted almost unanimously to impose strict limits on ART advertising. And in March of 2015, an editorial in the Journal of the American Geriatrics Society referred to the "disease-mongering" of the natural process of aging and implicated the U.S. pharmaceutical industry in mass-marketing a non-existent disease in order to sell more prescriptions. The authors, Thomas Perls, MD, MPH, and David J. Handelsman, MBBS, PhD, write that "with advertising directed primarily at baby boomers, age-related complaints such as 'slowing down' and low libido are attributed to catchy medicalized sounding syndromes."
Since then, the FDA has banned testosterone commercials, mainly due to evidence that ART endangers cardiovascular health in men who take it, and due to the lack of evidence of any benefit. However, according to Sabrina Tavernise of the New York Times, "experts were skeptical that usage would change much, because doctors can prescribe the drugs as they see fit, despite indications on the label."
This new study provides comprehensive evidence that testosterone treatments provide no benefit, even for concerns such as muscle weakness, low libido, and erectile dysfunction. The search for a fountain of youth will likely continue, but this research suggests that testosterone treatments are not the panacea that was promised.
****
Huo, S., Scialli, A. R., McGarvey, S., Hill, E., Tügertimur, B., Hogenmiller, A., . . . Fugh-Berman, A. (2016). Treatment of men for "Low Testosterone": A systematic review. PLoS One. (Abstract)