Authors of a recent article published online in The Journal of Clinical Psychiatry investigated the efficacy of a breathing-based meditation practice as an adjunctive intervention for depression. The researchers found that the intervention improved symptoms of depression and anxiety in individuals who have not responded well to antidepressant treatment.
"With such a large portion of patients who do not fully respond to antidepressants, it's important we find new avenues that work best for each person to beat their depression," stated the lead author, Anup Sharma, MD, PhD, in a press release to Penn Medicine.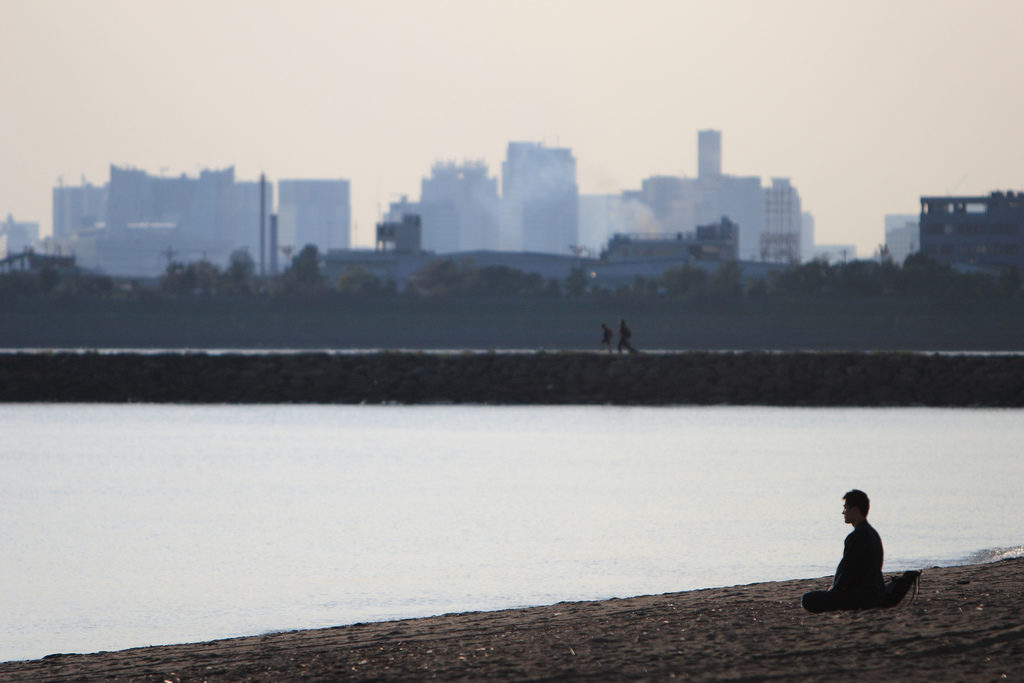 Depression is one of the most commonly diagnosed mental disorders in the U.S. with approximately 7% of the American population reporting one depressive episode in the last year. Despite medication, specifically antidepressants, being a popular treatment for the condition, previous research studies have called for a critical view in the prescription of these, due to poor efficacy and the potential for harmful side effects. Recent studies have focused on
Recent studies have focused on exercise and meditation-focused interventions and found them to be valuable in the treatment of depression. Meditative practices, including Sudarshan Kriya yoga, have been found to have beneficial effects on depression with a lower side effect burden. Studies have shown that Sudarshan Kriya yoga, the controlled breathing technique discussed in this article, has had salutary effects as a treatment for a number of conditions including stress, anxiety, and depression.
In order to meet criteria for the study, participants had to be presenting symptoms of depression (in order to meet a diagnosis) despite undergoing at least eight weeks of antidepressant treatment. The researchers recruited 25 adults with a diagnosis of Major Depressive Disorder, who were not responding to antidepressant treatment. Participants were randomized to one of two groups for eight weeks: a Sudarshan Kriya yoga group (SKY), or a waitlist control group. Regardless of randomization, participants continued to receive antidepressants throughout the study.
Individuals in the SKY group participated in a six-session program during their first week in treatment. The sessions included yoga exercises and postures, as well as meditation and education. For the following seven weeks, participants attended a weekly follow-up session and completed a session at home. Individuals randomized to the waitlist control group continued receiving their treatment and were offered the option of participating in the yoga intervention at the end of the study. Participant's depression and anxiety symptoms were measured for change at study baseline and at the end of study (8 weeks post-baseline).
Participants' baseline means indicated severe depression within the sample. After eight weeks, participants in the SKY group showed significantly greater improvement in depression and anxiety symptoms, as measured by the Hamilton Depression Rating Scale (HDRS-17), compared to the waitlist group. Participants in the intervention group also showed greater reductions in depression and anxiety symptoms, as measured by the Beck Depression Inventory (BDI) and Beck Anxiety Inventory (BAI). Participants in the control group did not see major improvements.
Despite its strong results, the study's size and population limit the generalizability of its findings. The authors concluded that the findings of their study point to the promise of SKY interventions as an adjunctive treatment for individuals not responding to antidepressants. The fact the no adverse events were reported in their study also suggests that this could be an important treatment for those individuals for whom antidepressants could in some way be detrimental.
"Here, we have a promising, lower-cost therapy that could potentially serve as an effective, non-drug approach for patients battling this disease," Sharma expressed to Penn Medicine.
****
Sharma, A., Barrett, M.S., Cucchiara, A.J., Gooneratne, N.S., & Thase, M.E. (2016). A breathing-based meditation intervention for patients with major depressive disorder following inadequate response to antidepressants: A randomized pilot study. Journal of Clinical Psychiatry. 10.4088/JCP.16m10819 (Abstract)
***
Mad in America hosts blogs by a diverse group of writers. These posts are designed to serve as a public forum for a discussion—broadly speaking—of psychiatry and its treatments. The opinions expressed are the writers' own.
***
Mad in America has made some changes to the commenting process. You no longer need to login or create an account on our site to comment. The only information needed is your name, email and comment text. Comments made with an account prior to this change will remain visible on the site.