A new study, published in the British Journal of Psychiatry Open, examines the association between mental health and access to green or blue spaces near one's residence. The results of the study, conducted in the Netherlands, support the theory that individuals who live near green space or water have better mental and physical health outcomes.
"The present results also strongly suggest that with regard to mental health, blue space should not be overlooked and deserves more systematic attention in future research," state the authors, led by Sjerp de Vries from Wageningen University & Research.
Many studies have investigated the impact of nature on wellbeing. Studies examining the effects of green space have mostly found positive associations for physical and mental health, especially for anxiety and depression. This may be due to nature's stress relieving effects. Green space has also been linked to increased neighborhood cohesion and reduced crime. Fewer studies have investigated the impact of blue space, or water, on wellbeing, although the evidence suggests access to water is also beneficial.
The authors argue, "More insight into which health problems are most clearly related to a lack of nearby green and/or blue space may lead to better use of the possible preventative or salutogenic qualities of contact with nature."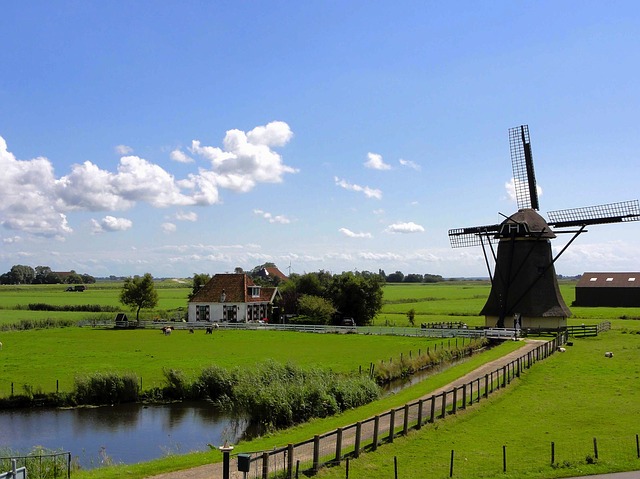 The authors sought to better understand the relationship between living near green or blue space and experiencing a mood or anxiety disorder. The authors also examined the association between green and blue space and general health. A nationally representative sample of 6621 participants from The Netherlands Mental Health Survey and Incidence Study (NEMESIS-2) was used. Green space availability was calculated based on how much green space there was within 1 km of a participant's home. Similarly, blue space was based upon the amount of salt or fresh water within 1 km.
The authors find, "Our analyses do indeed show a relationship between GSA [green space availability] and any anxiety disorder, with prevalence being lower when more green space is available." The results also demonstrate a positive correlation between green space and general health. Results did not show an association between green space and mood disorders or substance use disorders.
The authors also note, "BSA [blue space availability] was related to all health variables, with the exception of any substance use. Moreover, its associations with these health variables were stronger than those of GSA." The authors also report that green and blue space seem to be better predictors of health outcomes than urbanicity, or how densely populated an area is.
People live in diverse environments and have varying access to water and green spaces. However, this study supports previous evidence that access to nature may improve mental and physical health. The authors conclude, "although more research is needed and it will be difficult to increase amounts of nearby green or blue space in the short run, making more use of existing such spaces to combat CMDs [common mental disorders] might be a promising strategy with a low risk of negative side-effects."
****
de Vries, S., ten Have, M., van Dorsselaer, S., van Wezep, M., Hermans, T., & de Graaf, R. (2016). Local availability of green and blue space and prevalence of common mental disorders in the Netherlands. British Journal of Psychiatry Open, 2(6) 366-372. doi:10.1192/bjpo.bp.115.002469 (Abstract)
***
Mad in America hosts blogs by a diverse group of writers. These posts are designed to serve as a public forum for a discussion—broadly speaking—of psychiatry and its treatments. The opinions expressed are the writers' own.
***
Mad in America has made some changes to the commenting process. You no longer need to login or create an account on our site to comment. The only information needed is your name, email and comment text. Comments made with an account prior to this change will remain visible on the site.