Susannah Rose and her colleagues recently published a study in JAMA Internal Medicine, which investigated the financial conflicts of interest (FCOI) of patient advocacy organizations (PAOs) in the United States. PAOs include organizations like the National Alliance on Mental Illness, the American Pain Foundation, the American Heart Association etc. Their survey results concluded that 165 of 245 (67.3%) of the organizations who responded endorsed receiving pharmaceutical industry funding and 19 of 160 (11.9%) received more than half of their funding from the industry.
This study is important given the role that PAOs play in the current healthcare environment, which range from service provision at the individual patient level to systemic decision making nationally and internationally.  PAOs could be at same risk for bias when there is a financial conflict of interest (FCOI) that has been documented in the areas of research publication and physician decision making.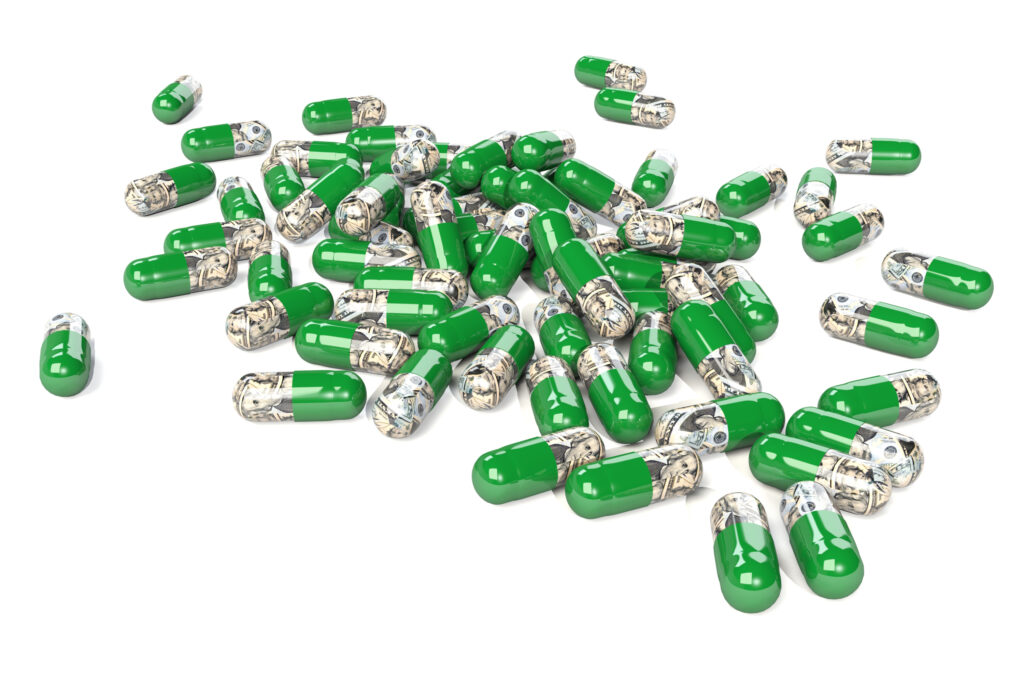 In this study, a random sample of 439 PAOs was selected and mailed and eventually 298 surveys were returned. The data were collected in 2013-14. A majority of the PAOs were tax-exempt nonprofit organizations. Their activities ranged from "participating in educational activities (286 1), fundraising (277 2), interacting with patients and families (270 3), participating in research (233 4), and engaging in policy and advocacy activities". The three most common reported fundraising activities were individual donations, followed by corporate donations and fundraising events. Of the 245 organizations that answered the question related to industry funding, 165 (67.3%) received such funding. A smaller subset of 21 (8.8%) received more than $1 million. In terms of their conflict of interest policies, 175 of 274 (63.9%) organizations have a written conflict of interest policy whereas 73 of 284 (25.7%) have policies for publicly disclosing FCOI.
In their discussion, the researchers note,
"The largest proportion of industry funding was derived from the pharmaceutical, device, and biotechnology sector (median, 45%). Such dependence on the financial support of companies whose interests may not always align with those of the organizations' constituents has important implications for PAOs."
Additionally, around 8% of respondents admitted to feeling pressure to conform to the positions of interests that aligned with their industry funders. Ray Moynihan and Lisa Bero in a commentary in the same issue note that even though Rose et al. could not prove bias, this study highlights concerns about the ability of groups who receive money from industry to function independently. An example of potential industry influence they point out is the "Even the Score" drug-company funded "patient advocacy" campaign that helped win FDA approval for the controversial "female Viagra" flibanserin.
The limitations of this study were the potential for response bias or nonparticipation of PAOs with extensive or low industry ties, the chance of a social desirability bias, and a reliance on self-report as opposed to direct examination of funding sources or actions. Despite these limitations, the researchers believe their results represent a valid problem and recommend greater transparency or reports of FCOIs by PAOs on their websites, the development of more stringent FCOI policies or potentially "disengaging entirely from industry."
Moynihan and Bero echo the sentiment that PAOs should be free of conflicts of interest, especially given that in the case of flibanserin, "groups like the National Women's Health Network refused to support the company-sponsored 'Even the Score' campaign to get the drug approved, due to concerns about its lack of meaningful benefits and serious, potentially fatal harms."
****
Rose, S. L., Highland, J., Karafa, M. T., & Joffe, S. (2017). Patient advocacy organizations, industry funding, and conflicts of interest. JAMA Internal Medicine. doi:10.1001/jamainternmed.2016.8443 (Abstract)