A study published in Frontiers in Human Neuroscience proposes a new model for the treatment of adolescents diagnosed with major depressive disorder (MDD). The researchers, led by neuroscientist Eva Henje Blom in Sweden, remark that antidepressant treatment for mild to moderate depression in adolescents has not been shown to be effective and that there is the potential for short and long-term negative side-effects. Despite this, over 14% of US adolescents diagnosed with a primary mood disorder are currently being treated with antidepressants. In this paper, the researchers hope to promote a new approach and suggest a therapeutic training program that draws on neuroscience to target specific domains of function.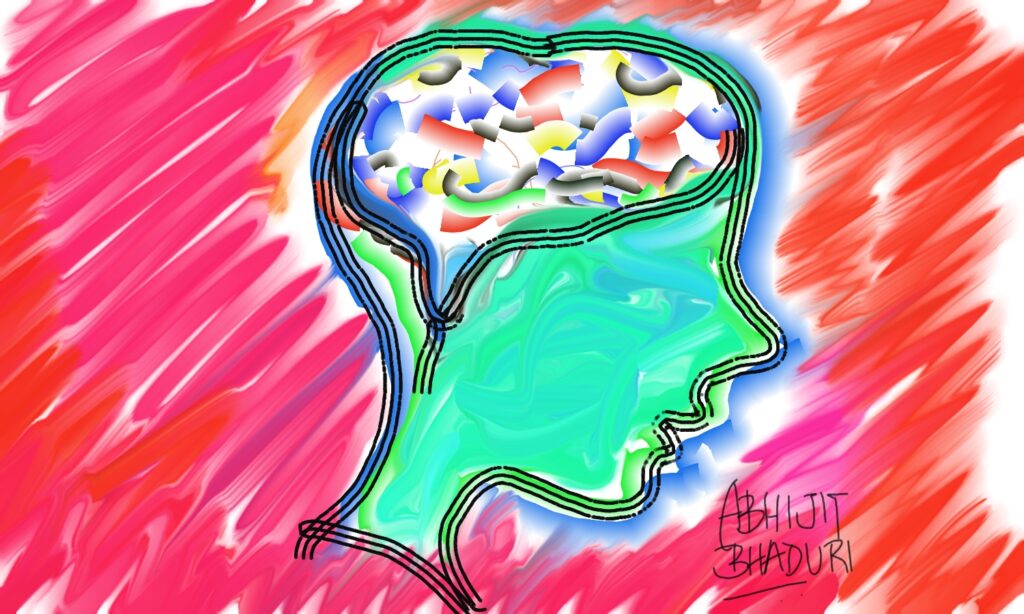 "The program prioritizes the core domains of function hypothesized to drive the pathophysiology of adolescent depression and employs straightforward and feasible treatment strategies that have been selected based on current scientific evidence," the researchers write.
"We hope that this work may form the basis for a novel and more effective treatment strategy for adolescent depression, as well as open up a discussion on how to take on this challenge."
The authors attempt to draw on studies on the neurobiology of depression to develop a series of interventions that target particular domains of function in the brain. This research model is motivated by the National Institute of Mental Health's (NIMH) RDoC Project. The RDoC project represents a shift in the research priorities of the NIMH away from psychotherapy trials based on DSM diagnoses and toward interventions that target specific domains of brain function. This initiative is not without controversy, however. Some psychologists have criticized the assumption that "psychological problems are best understood as 'disorders of brain circuits,'" while others have warned that the reductionistic approach is likely to divert funds away from psychosocial treatments.
The authors of the current study acknowledge that the entire RDoC enterprise "is based on the assumption that mental illnesses are related to dysfunction of relevant brain circuits, which can be identified by clinical neuroscience," but also acknowledge an opportunity to advance research on 'adolescent depression' within this framework. Past research on this construct has been confounded by the low diagnostic validity and specificity of the disorder as it is described within the DSM system. These unclear diagnostic boundaries often leave researchers with heterogeneous samples that can bias results. Within the RDoC approach, however, researchers will attempt to study changes to brain patterns following interventions, rather than changes in diagnostic severity. The researchers explain:
"The RDoC approach gives us an opportunity to address specific dimensions of psychopathology in a hierarchical manner according to what we hypothesize drives the pathophysiology of adolescent depression. For instance, giving priority to target anxious arousal, worrying and rumination specifically, allows us to assess these dimensions from a neuroscience perspective. We aim to find out whether this approach will aid the development of a more targeted and efficient treatment for adolescent depressive symptoms."
After summarizing the existing neuroscience research attempting to identify specific brain regions and activity correlated with symptoms typically associated with adolescent depression, the researchers suggest two 'pathophysiological trajectories' that may be involved in the emergence of depression symptoms. The first being limbic hyperactivation, associated with "emotional hyper-reactivity, agitation and dysphoric mood" and the second being compromised positive reward circuitry, which they connect to anhedonia, or the inability to feel pleasure, reported by a subgroup of those diagnosed with adolescent depression.
The researchers then developed an intervention designed specifically to target functions associated with "the most prevalent type of adolescent depression with clinical features of emotional hyper-reactivity, agitation, and dysphoric mood but without major signs of anhedonia."  The resulting therapeutic training strategy, called Training for Awareness, Resilience, and Action (TARA), contains the following modules.
Module 1: Calming Down and Creating a Sense of Safety (Weeks 1–3)
Interventions: Yoga, breathing exercises, respiratory biofeedback
Module 2: Attending and Caring about Our Inner Experience (Weeks 4–6)
Interventions: Contemplative movement practice or body scans, meditation, Mindfulness-based Stress Reduction (MBSR), Mindfulness-based Cognitive Therapy (MBCT)
Module 3: Recognizing, Regulating, and Communicating Emotions (Weeks 7–9)
Interventions: Labeling emotions, Dialectic Behavioral Therapy (DBT)
Module 4: Core Values, Goal Setting and Committed Action (Weeks 10–12)
Interventions: Cognitive Behavioral Therapy (CBT)
"To enhance the translation of neuroplasticity and neurocircuit retraining research into an effective clinical intervention for adolescent depression in line with RDoC principles, we have integrated approaches drawn from several different paradigms and traditions based on their efficacy and congruence with our scientific theory of change," the researchers write.
"We hope that this work may form the basis for a novel and more effective treatment strategy for adolescent depression, as well as open up a discussion on how to take on this challenge."
****
Henje Blom, E., Duncan, L. G., Ho, T. C., Connolly, C. G., LeWinn, K. Z., Chesney, M., … & Yang, T. T. (2014). The development of an RDoC-based treatment program for adolescent depression:"Training for Awareness, Resilience, and Action"(TARA). Frontiers in human neuroscience, 8, 630. (Abstract)