A new French study has confirmed the risks associated with valproate, an anticonvulsant used to treat seizures, Bipolar Disorder, and sometimes migraines and chronic pain. France's National Agency for the Safety of Medicines (ANSM) reports an estimated 2,150 to 4,100 children have suffered severe congenital disabilities as a result of this drug. Now, families are demanding answers and reconciliation for the damage caused by valproate since its introduction on the French market in 1967. Gerard Bapt, ANSM official, stated the following:
"It now appears fundamental that valproate in all its forms should not be prescribed for women of child-bearing age."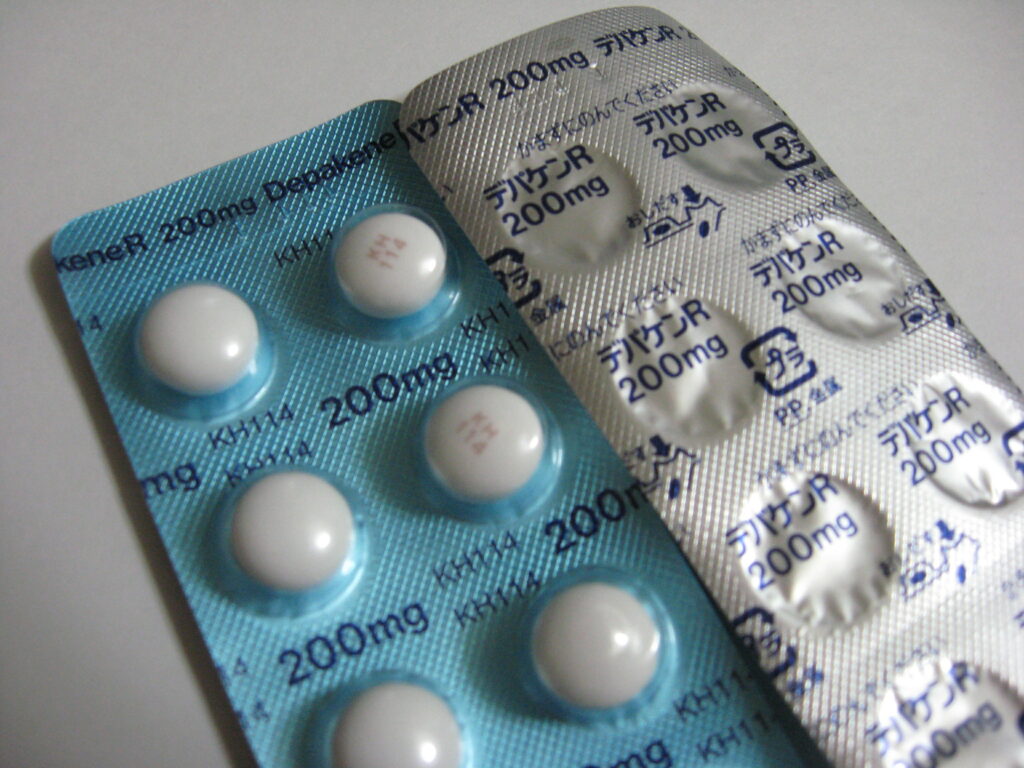 Valproate has been widely prescribed in France, the UK, the United States, and many other countries, under various names including Epilim, Depakine, Depakote, and Stavzor. Since its release in 1967, between 64,100 and 100,000 pregnant mothers were exposed to the drug in France. Information surrounding the adverse effects of valproate emerged in the 1980s when concerns focused specifically on spina bifida, a condition in which the baby's spinal cord fails to develop properly.
Recently, the ANSM published a report drawing from national, interregional health insurance data (SNIIRAM) on the risk of major congenital malformations. Findings indicated that women exposed to the drug for epilepsy treatment were four times more likely to give birth to children with birth defects, including spina bifida and additional defects of the heart and genital organs. Women being treated for Bipolar Disorder were twice as likely, a difference explained by varying exposure to the drug—doctors stopped valproate treatment earlier on in the pregnancy of women diagnosed with Bipolar Disorder.
"The study confirms the highly teratogenic [capable of causing birth defects] nature of valproate," states one co-author.
While up to 4,100 children are estimated to suffer from congenital malformations, evidence from this study also suggests that exposure to valproate in utero may be linked to a higher risk of developing neurodevelopmental disorders. An exploratory follow-up study, set to be published later this year, continues to investigate this finding.
Doctors in France are now cautioned against prescribing this drug to girls, women of childbearing age, and pregnant women. The National Health Service (NHS) of the UK recently published an alert, warning of the "very high risks to the unborn child of valproate in pregnancy." They cite that 30-40% of unborn babies exposed to valproate are at high risk of neurodevelopmental disabilities, including lower intelligence and autism spectrum disorders, and that 10% are at risk of other birth defects.
According to the NHS, a survey conducted this past month found that out of a sample of 624 women taking valproate, 20% were unaware of the risks associated with the drug, and even fewer were given the appropriate educational materials.
A number of French families have come together, joining an association known as APESAC, to sue Sanofi, valproate's manufacturer. Many identify as one of the 30,000 to 50,000 estimated families and children victimized by valproate, who did not receive adequate warning of the drug's risks. If the knowledge that spina bifida results from in utero exposure was present as early as the 1980s, then why has it taken so long for authorities to address these severe risks and modify prescription guidelines?
According to a BBC News report, Sanofi issued a response claiming that it had been "totally transparent with health authorities." They wrote:
"We are aware of the painful situation confronting the families of children showing difficulties that may have a link with the anti-epileptic treatment of their mother during pregnancy."
APESAC President, Marine Martin says she is one such victim of valproate. As a result of taking the drug during her pregnancies, two of her children suffered physical defects.
"The number of victims is potentially huge," she told reporters at Agence France-Presse (AFP). "We need to take into account children with malformations and autism, as well as families that lost a baby due to treatment during pregnancy."
****
Read the original report here: http://ansm.sante.fr/S-informer/Actualite/Malformations-congenitales-chez-les-enfants-exposes-in-utero-au-valproate-et-aux-autres-traitements-de-l-epilepsie-et-des-troubles-bipolaires-Communique