A recent study led by researchers at the The University of Texas Health Science Center at Houston examined the effects of the drug valproate on brain volume in children diagnosed with pediatric bipolar disorder. Their findings, published in Psychiatry Research: Neuroimaging, demonstrate that brain volume decreased in the amygdala, a region associated with emotion processing functions, over a six-week period.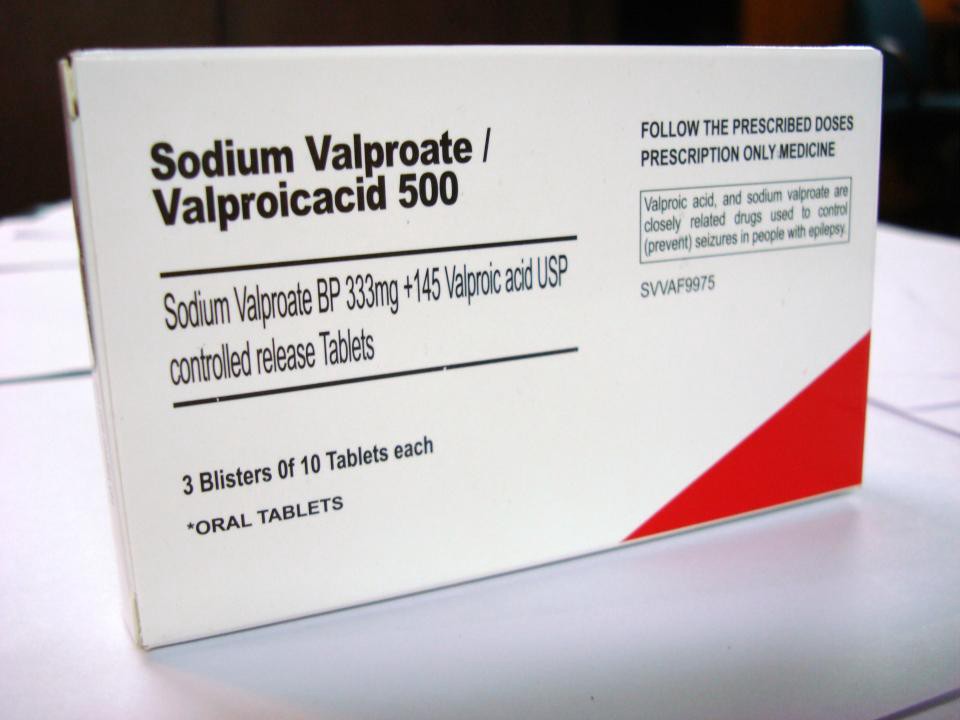 Sodium valproate (VPA), commonly marketed under the brand names Depakote and Epilim, is a drug prescribed to individuals diagnosed with bipolar disorder. While some studies suggest that valproate is associated with protective factors and plasticity in the brain, others do not support this finding. Trials conducted on animals have found that valproate may decrease brain cell growth in regions associated with memory and lead to cognitive impairment.
Nevertheless, these studies have mainly examined the effects of valproate on adults diagnosed with bipolar disorder. The researchers of this study sought to investigate further the mechanisms of valproate in children diagnosed with pediatric bipolar disorder (PBD). Neuroimaging scans were used to examine several brain regions pre and post valproate administration. The valproate was titrated to standard clinical levels over a six-week period.
"VPA was started at 250 mg orally twice daily, and titrated as clinically appropriate, on a weekly basis, to reach therapeutic levels (valproate 50–125 ng/mL)," the authors explain.
The sample included 14 children (mean age = 13.43 ± 3.05 years old), 10 of which were males. Criteria included participants that were not taking medication for the two weeks prior, except for lorazepam and ADHD drugs, and that participants met DSM-IV criteria for BD I, BP II or BP-NOS disorder. Other inclusion and exclusion criteria featured details about participants' medical history and co-occurring diagnoses, among others.
Results demonstrated a decrease in brain volume over time across all participants in a region associated with emotion processing. This interaction effect between time and brain changes was significant in the amygdala.
These contradictory findings, the authors note, could be a result of varying dosages of valproate used across studies.
"Our findings may also appear against the neuroprotective and neurotrophic effects of VPA reported in the literature," they write.
They suggest future research to explore these results:
"Future large-scale, placebo-controlled, randomized studies with a longer treatment period (>12 weeks) are needed to explore this interpretation and confirm our results which are limited by the short treatment period. It would provide insight into the short and long-term effects of VPA on treatment response and brain developmental trajectory in PBD."
****
Cazala, F., Suchting, R., Zeni, C. P., Bauer, I. E., Mwangi, B., Wu, M. J., … & Soares, J. C. (2018). Effects of Valproate on brain volumes in pediatric bipolar disorder: a preliminary study. Psychiatry Research: Neuroimaging. (Link)