A new study, published in the American Journal of Preventive Medicine, investigates the relationship between food insecurity and mental health. The results of the analysis with data from 149 countries suggest that food insecurity is associated with poorer mental health across the world. The study finds that this relationship becomes stronger the more one experiences food insecurity.
Author, Andrew Jones, a professor in the Department of Nutritional Sciences at the University of Michigan, Ann Arbor, writes:
"This trend suggests that the psychosocial stressors that underlie the mental health indices examined may be amplified with increasing FI [Food Insecurity]."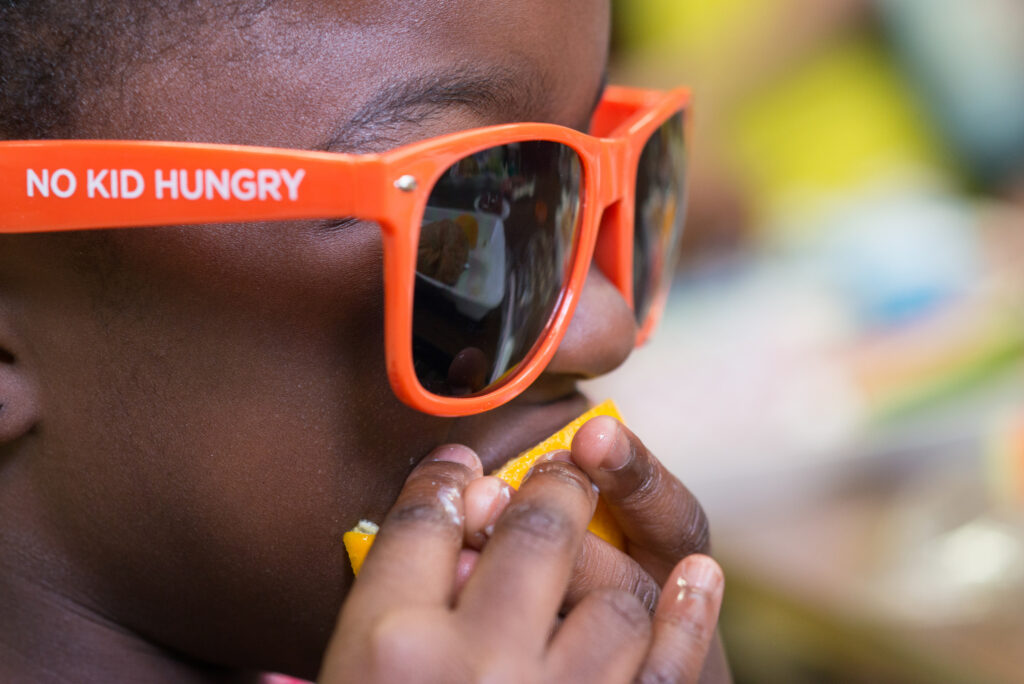 Almost 795 million people in the world experience food insecurity (i.e., lack of availability and/or affordability of sufficient food). Food insecurity has been associated with health outcomes such as poor physical health, obesity, and faltered growth and development in childhood. In addition to nutrition-related health outcomes, research is also showing poorer mental health outcomes for individuals experiencing food insecurity.
It is thought that food insecurity can activate an individual's stress response, which may be connected to developing depression or anxiety. Also, the authors write, "acquiring foods in socially unacceptable ways can induce feelings of alienation, powerlessness, shame, and guilt that are associated with depression." Many recent studies have specifically investigated the effects of childhood adversity on mental health (see here, here, and here). In addition, a recent study in Ghana found increased mental distress in heads of households who experience food insecurity.
The authors suggest, "If FI is indeed an important contributing factor to poor mental health outcomes, interventions to reduce FI may have unintended positive impacts." Therefore, it is important to better understand the connection between food insecurity and mental health. The authors conducted the reported study in order to "determine the association of individual-level FI with mental health status across all global regions."
The authors used data from the 2014 Gallup World Poll, which includes nationally representative surveys from people 15 years and older. The researchers analyzed data from 190,348 individuals. They report, "Across the 11 assessed world regions, encompassing 149 countries, the prevalence of any FI among individuals ranged from 18.3% in East Asia to 76.1% in Sub-Saharan Africa."
The authors find, "Using the aggregated global data set, individual-level FI was associated with poorer mental health status in a dose–response fashion." In summary, the more an individual experiences food insecurity, the more likely they are to experience poor mental health. The relationship between food insecurity and mental health was stronger than the relationship between socioeconomic variables (e.g., education, employment, income) and mental health.
These findings were consistent across global regions. Therefore, the researchers suggest that the association between food insecurity and mental health occurs across cultural contexts. The authors also conclude that the dose-response effect (i.e., the association with mental health is stronger for higher levels of food insecurity) lends evidence to a causal effect of food insecurity on mental health. However, this cannot be proven with the current study's cross-sectional research design. The researchers also find that the association between food insecurity and mental health is stronger for individuals over 65 years of age, suggesting older adults may be more vulnerable to the impact of food insecurity.
The researchers conducted the first study to globally analyze the relationship between food insecurity and mental health. They conclude, "The consistency of this association suggests that scaling up successful FI interventions may yield benefits to mental health outcomes across a diversity of settings."
The authors call for more culturally appropriate assessment tools and stronger monitoring systems to be developed in order to confirm these results globally:
"Evaluations of interventions, however, require thoughtful measurement of FI, explicit assessment of mental health, and an examination of the impact pathways via which FI components influence psychosocial conditions and experiences."
The authors hope these findings lead to more efforts to end food insecurity on a global level. They write, "confirming the strength and consistency of the relation between FI and mental health status across contexts could be important for attracting resources both to address FI and confront burgeoning mental health challenges in novel ways through food security interventions."
****
Jones, A. D. (2017). Food insecurity and mental health status: A global analysis of 149 countries. American Journal of Preventive Medicine. Advance online publication. http://dx.doi.org/10.1016/j.amepre.2017.04.008 (Full Text)