In this month's issue of Psychological Medicine, researchers from King's College London found evidence for associations between different types of childhood adversity and specific symptoms associated with psychosis. As current categorical approaches to psychosis and schizophrenia diagnoses come under increasing scrutiny, this study adds support to sociological and psychological theories and treatments.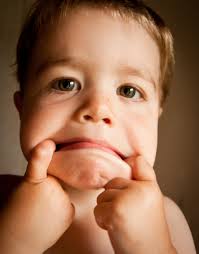 It is estimated that as many as one in four children in high-income countries suffer from childhood abuse, including sexual abuse and physical abuse, and many more suffer other forms of childhood trauma like the loss of a parent or being placed into foster care. Past research has connected all of these forms of trauma and abuse with detrimental mental health consequences.  For example, research has found strong associations between emotional and psychological abuse and a broad range of mental health problems, including depression, anxiety, eating disorders, substance use, and suicidal behavior.
Because most studies on psychosis use traditional diagnostic categories, there has been little progress on understanding the relationship between specific forms of abuse and neglect and the various symptoms associated with psychosis. To attempt to fill this gap in understanding, the researchers started by moving away from diagnostic categories for schizophrenia and instead utilized distinct symptom profiles.
Using data from a broad cross-section of patients presenting with their first episode of psychosis, they examined the associations between physical abuse, sexual abuse, parental separation, parental death, and being put in institutionalized care in childhood and specific symptom profiles. These symptom profiles, based on previous work by Wallwork et al. (2012), include positive symptoms (delusions, hallucinatory behavior), negative symptoms (blunted affect, emotional withdrawal), disorganization (conceptual disorganization, difficulty in abstract thinking), excitement (hostility), and depression (guilt feelings).
The findings yielded robust connections between childhood sexual abuse, physical abuse and parental separation and the positive symptom dimensions of psychosis. Also, even when controlling for other forms of adversity, being placed in institutional care before age 17, was significantly correlated with the "excited" symptom dimension, which includes hostile behaviors and attitudes, uncooperativeness, and poor impulse control.
The connection between childhood sexual abuse and positive symptoms of psychosis, including hallucinations and delusions, was particularly strong. Additionally, the robust association between parental separation and these positive symptoms strengthens psychological theories and explanations. For example, the result may be explained in terms of attachment theory where a prolonged separation from a parent or caregiver can undermine feelings of security and trigger intense feelings of anxiety and distrust.
"It has been demonstrated that physical abuse, sexual abuse, parental separation and being taken into care before 17 years of age exhibited associations with particular symptom dimensions of psychosis in adulthood independent of important confounding factors and the other types of adversity investigated," they conclude.
*
Ajnakina, O., Trotta, A., Oakley-Hannibal, E., Di Forti, M., Stilo, S. A., Kolliakou, A., … & Pariante, C. (2016). Impact of childhood adversities on specific symptom dimensions in first-episode psychosis. Psychological medicine, 46(02), 317-326. (Full Text)