Dr. Rebecca Murphy and a team of researchers gathered the perspectives of service users who had been involuntarily hospitalized in Ireland. Their responses illuminated the harmful effects of coercion while also suggesting ways in which providers can carry out the process respectfully and humanistically. In an editorial reviewing Murphy et al.'s study, Dr. Larry Davidson from Yale University wrote:
"Unlike in previous research, in this study the researchers identified aspects of participants' experiences that mitigated to some degree the deleterious effects of coercion, suggesting directions for improvements in practice, even when interventions may need to be imposed on people involuntarily."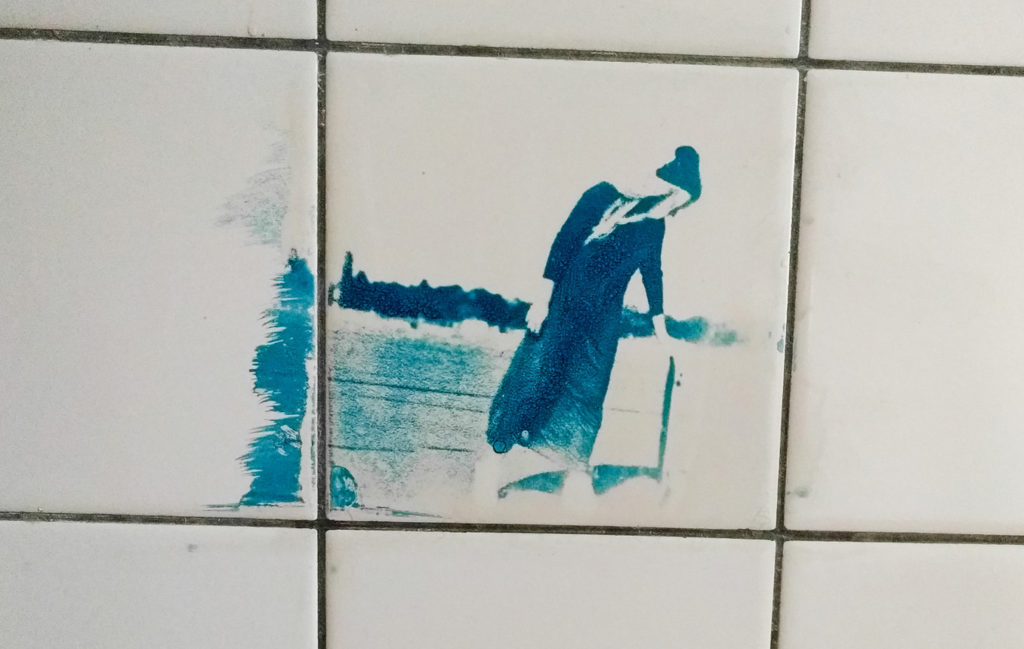 Concerns about human rights violations and the potentially deleterious effects resulting from involuntary hospitalization have previously been raised (see MIA report). In particular, critics have highlighted how compulsory admission puts power over individual liberties in the hands of the mental health system. In Ireland, the response to these concerns has been to enact legislation aimed at ensuring that providers are adhering to international standards of human rights. The Mental Health Act (MHA) of 2001 is one such example.
In this study, however, the researchers depart from traditional quantitative methods used to investigate involuntary admission, and instead qualitatively explored service-users' reported experiences throughout the coercive care process, including the transfer and postdischarge phases.
The sample consisted of 50 participants who had previously taken part in a larger quantitative study examining attitudes toward admission and care. The study focused on attaining maximum variation rather than being epidemiologically representative. The most common diagnosis featured among these participants was "nonaffective psychotic disorder" (26%).
Data were collected between the years 2011 and 2014 via an in-person, audio recorded interview that featured certain questions consistently, but also allowed for flexibility to organically delve into particular points of conversation as they arose. This semi-structured, qualitative interview process allows for unanticipated findings to surface. Participant responses were then analyzed thematically.
Service-users' experiences were captured in four major themes, (1) feeling trapped and coerced, (2) lack of emotional and informational support, (3) admission-induced trauma, and (4) person-centered encounters.
The first theme, "feeling trapped and coerced," was identified throughout service-user narratives likening their admission experiences to imprisonment. Many described feeling an initial shock, and a sense of being "ambushed" at the time when plans to admit them were disclosed. They described that stakeholders involved in the process were firm and sometimes physically forceful. Many experienced having been given an ultimatum. Not only did they report feeling that they had no choice to comply, but described how their personal opinions and concerns went ignored.
"From these participants' perspective, the duration of their involuntary admission was shrouded in uncertainty, impinged on their civil rights, and offered limited opportunities for involvement, negotiation, or personal control."
Building off of the first theme, the second, "lack of emotional and informational support," highlights the ways in which those who were admitted felt that the reasoning behind the decision and plans for their care moving forward were not sufficiently explained. This lack of information about the process adds to the experience of feeling unheard and the feeling that the psychiatrist's perspective took primacy over their personal input.
Service-users also described experiencing feelings of terror resulting from lack of emotional support and lack of information throughout the process. These poignant stories featured recounts of being transferred to the hospital, sometimes involving physical restraint, as well as what they experienced before, during, and after tribunal. Service-users elaborated on feelings of being frightened and disconcerted, because no one familiar was present, while also remarking on the absence of any supportive and informative provider.
In the "admission-induced trauma" theme, the researchers call attention to the experiences of 19 out of the 50 participants who reported "a detrimental and prolonged impact on their mental health" because of the involuntary admission. Some demonstrated symptoms of trauma and a worsening of feelings postdischarge.
"These participants recalled experiencing panic, flashbacks, and nightmares about events that occurred during the transfer and admission process, including persistent thoughts about their experience or nightmares regarding being physically restrained or coerced in their own homes."
Additionally, participants felt debilitating levels of fear surrounding surveillance and reduced trust, safety, and confidence. At times, these emotions were re-experienced and brought on by day to day interactions post hospitalization, inducing an anxiety that their personal liberties were on the verge of being jeopardized through others' constant monitoring. Sadly, some described the feeling that their words and actions were now being understood by friends and family exclusively "through the lens of mental illness."
However, not all narratives were absent of collaboration, received information, and genuine experiences of being cared for, as exemplified by the fourth theme, "person-centered encounters." In many instances, service-users describe that their transfer to the hospital was approached in a calm and considerate manner during which their opinions were actively included.
Others described how the process was reported in an understandable way, noting that they received adequate information and felt supported at times during their hospital stay. Yet, it is important to recognize, the authors write, that positive elements of narratives were consistently attributed to the characteristics of a specific provider rather than a culture emphasized systemically.
"However, rather than reflecting a systemic culture, experiences of humanizing care frequently appeared to depend on a particular staff member. As a result, these positive and empowering experiences were not consistently evident across all stages of participants' involuntary admission."
Dr. Larry Davidson underscores the importance of this study's findings by calling attention to their implications:
"What Murphy and colleagues identify and illustrate is that how people are treated during an involuntary admission can either reinforce or help to overcome the traumatic effects of coercion. The kind of care people receive, even when against their will, makes an important difference both in the effectiveness of the care offered and in the degree of engagement that the care is able to secure."
This point, he states, is critical in ensuring that in times of distress mandated treatment does not traumatize people, alienating them from care that could be beneficial and/or needed. He concludes:
"More than anything else, this important study provides insight into the fact that coercion need not be disrespectful and dehumanizing. To the degree that advocates of coercive care base their advocacy on the belief that people are too sick to recognize their need for care, this should be a most welcome insight."
****
Davidson, L. (2017). Minimizing Coercion Through Person-Centered Care. Psychiatric Services, 68(11), 1093-1093.
Murphy, R., McGuinness, D., Bainbridge, E., Brosnan, L., Felzmann, H., Keys, M., … & Higgins, A. (2017). Service users' experiences of involuntary hospital admission under the Mental Health Act 2001 in the Republic of Ireland. Psychiatric Services, appi-ps.