In a recent article in the Lancet, a research team led by David M. Clark of the University of Oxford analyzed mental health outcome data from hundreds of thousands of patients in the UK, identifying organization-related predictors of clinical outcomes. The authors argue for increased transparency of mental health outcome data, which they believe will ultimately empower patients and enhance care.
"In most countries…patients cannot obtain information about the clinical outcomes achieved by the psychological therapy service that they might be considering for treatment," Clark writes. "This absence of transparency is a disservice to patients."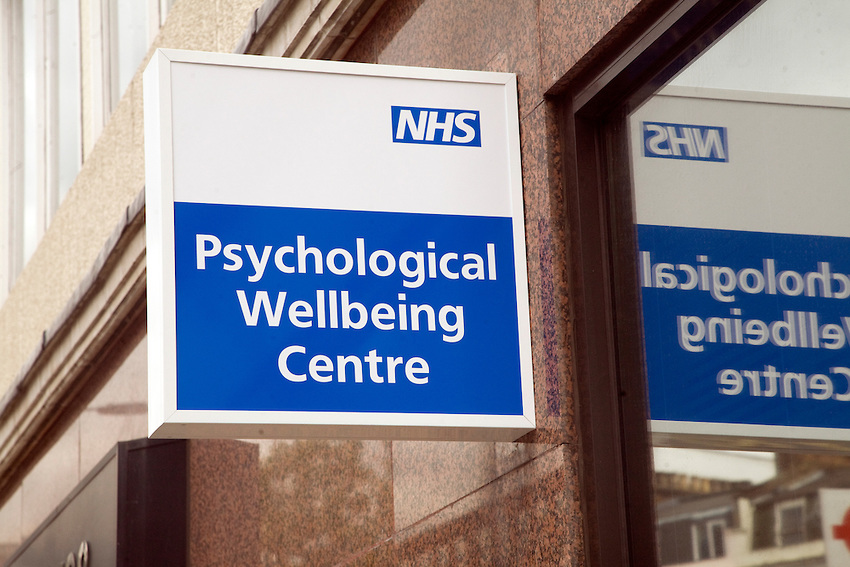 In their article, Clark and his colleagues explain that patients are typically not able to access information about the clinical outcomes of psychological therapy services. Being able to review this information could help patients make more informed decisions about treatment. Even if an organization does keep clinical outcome data related to mental health services, the authors note, it is not typically publicly available. They argue that in order to support patients' rights and health care practitioners' efforts to provide more effective care, such data should be collected and made publicly available.
In their study, Clark and his team analyzed data from a program whose data-related practices represent a departure from current trends – the Improving Access to Psychological Therapies (IAPT) program in the UK. IAPT grew out of the UK Government's 2008 initiative to increase access to "evidence-based psychological therapies" for depression and anxiety disorders. As a result of this program, each regional health organization in the UK, or clinical commissioning group (CCG), now has an "IAPT service" responsible for offering treatments aligned with the UK's National Institute for Health and Care Excellence (NICE)'s recommendations.
NICE's advocated treatment for all anxiety disorders is cognitive behavioral therapy (CBT). NICE supports a number of treatments for depression, including CBT, couples therapy, counseling, interpersonal therapy, and brief psychodynamic therapy. Approximately 950,000 people in the UK receive an "initial assessment and advice" from IAPT each year. Over 537,000 continue on to receive therapy through IAPT (2+ sessions).
IAPT is unique in its comprehensive data collection methods; CCGs have been able to collect depression and anxiety self-report data at the start and end of treatment for 98% of IAPT patients. Furthermore, CCG-level overviews of this and other IAPT data are available to the public through the UK's National Health Service Digital. It is this data that Clark and his team analyzed in order to pinpoint aspects of IAPT services that might influence clinical results. In their study, the researchers analyzed data from 209 CCGs from fiscal years 2014-2015 and 2015-2016.
Clark and his colleagues identified five organizational characteristics that predicted clinical results in 2014-2015. Three of these – the percentage of cases with a "problem descriptor" (ICD-10 code), number of treatment sessions, and percentage of referrals treated – were positively associated with clinical outcomes. The authors suggest that the use of diagnostic codes was significant because of the role they play in determining the kind of treatment patients receive. Percentage of referrals treated is indicative of the degree to which a CCG emphasizes treatment versus giving evaluations and advice. Two factors were found to be negatively linked with clinical outcomes – time waited to begin treatment and percentage of appointments missed.
The researchers calculated that substantial opportunities for gains in patient outcomes exist if CCGs make service delivery changes based on these findings. For example, they write that if the IAPT service with "the lowest percentage of patients being offered a course of treatment" were able to raise the percentage of those receiving treatment to the "level of the most treatment-oriented service," patient recovery rates would go up by 33%. The researchers define "reliable recovery" as instances when a patient's depression or anxiety (or both) scores increase by a "reliable amount" and are lower than "the clinical cutoff scores" upon treatment closure.
One of the study's limitations relates to the lack of availability of data on patient characteristics, such as acuteness of symptoms, gender, and age. This meant that the researchers were unable to analyze the effect of these variables on clinical outcomes alongside organizational factors.
"Traditionally, efforts to improve mental health outcomes have largely focused on the development of new and more effective treatments," Clark and his team write. "Our analyses show that the way psychological therapy services are implemented could be similarly important."
In closing, the authors convey their hope that mental health service organizations elsewhere in the UK and around the world will view IAPT as a model for data collection and disclosure, and think about implementing similar methods. They write that IAPT's mental health outcome data practices have boosted transparency, to the benefit of patients, and have given clinicians a standard by which to evaluate the care they provide.
****
Clark, D. M., Canvin, L., Green, J., Layard, R., Pilling, S., & Janecka, M. (2017). Transparency about the outcomes of mental health services (IAPT approach): an analysis of public data. The Lancet. (Link)
***
Mad in America hosts blogs by a diverse group of writers. These posts are designed to serve as a public forum for a discussion—broadly speaking—of psychiatry and its treatments. The opinions expressed are the writers' own.
***
Mad in America has made some changes to the commenting process. You no longer need to login or create an account on our site to comment. The only information needed is your name, email and comment text. Comments made with an account prior to this change will remain visible on the site.