In their recent examination of perfectionism in college students published in the Psychological Bulletin, Thomas Curran, of the University of Bath, and Andrew P. Hill, of York St. John University, identify upward trends in perfectionist attitudes and behaviors among young adults in the United States, Canada, and the United Kingdom. Additionally, they link increases in perceived pressures from others, increased expectations of others, and increased self-directed pressures to a variety of cultural and contextual trends including the emergence of neoliberalism, the rise of meritocracy, and altered parental pressures.
Although past research has explored correlates of perfectionism and smaller-scale environmental factors associated with the development of patterns of perfectionism, Curran and Hill's systems-level meta-analysis accounts for bigger-picture components of these alarming patterns.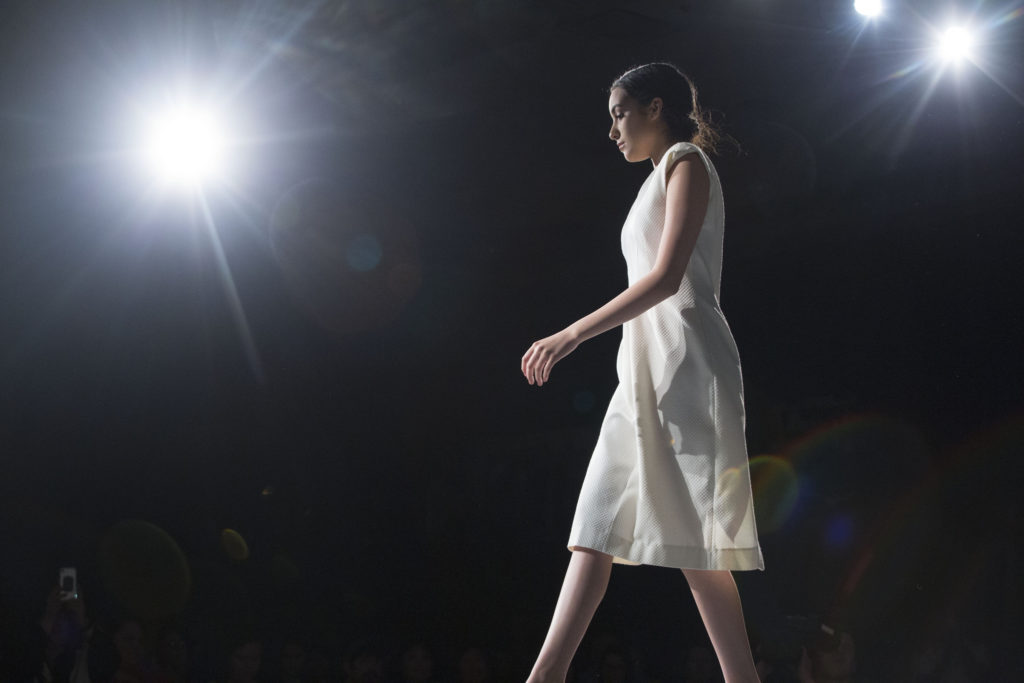 Countering the common misconception that today's college students are more self-absorbed than those of decades past, one recent study found modest declines in rates of narcissism in college students. Although self-imposed pressure may be increasing (its effects, crippling), and a self-compassion deficit has been well documented among Western youth, there is evidence that the narcissism epidemic may be no more than a myth. It is worth considering the possibility that some of the pressures that overwhelm college students and heighten perfectionist tendencies may be misinterpreted as narcissism. Perfectionism may look like a characteristic of self-absorption on an individual level, but Curran and Hill posit that it may be a symptom of the imposition of significant, broad-scale external factors.
"In its broadest sense, perfectionism can be understood to develop through the messages that young people internalize from their immediate social environments, the resulting view of themselves, especially how they construe self-worth and how it is established, and their sense of self in relation to others."
Laying the foundation for exploration of contributing cultural variables, Curran and Hill begin by outlining the influence of neoliberalism on the movement away from collectivist values in favor of individualism. Neoliberal, capitalist priorities give preference to production by means of unconstrained competition over cooperation and community. Within current economic and political circumstances, authors suggest that self-absorption may be an adaptive quality.
Further, Curran and Hill assert that the rise of meritocracy, coinciding and intertwined with neoliberalism, may be leading young people to believe that their productivity and output are direct reflections of their worth. Endorsement, whether deliberate or subconscious, of neoliberal and meritocratic trends, Curran and Hill suggest, may contribute to increases in parent-imposed pressure on young adults today. Heightened parental pressure may be a product of parental perceptions of the expectations of others, as well as their perceptions of the expectations that others have of their children. Securing a successful future for children is a daunting prospect in a time of significant pressures and uncertainties.
Authors operationally define perfectionism as a combination of excessively high personal standards and overly critical self-evaluations. To determine trends in perfectionism displayed over time across recent generations of college students, Curran and Hill conducted a literature search to locate studies in which the Multidimensional Perfectionism Scale had been administered to college students in the US, Canada, and Britain between 1989 and 2016. The search yielded a total of 164 samples of 41,641 students. Authors ran several random effects meta-regression models across domains of perfectionism measured by the Multidimensional Perfectionism Scale including self-oriented perfectionism, socially prescribed perfectionism, and other-oriented perfectionism.
Results of the cross-temporal meta-analysis of studies meeting search criteria established a linear increase in perfectionism by birth cohort between 1989 and today. Increases were present across domains of perfectionism examined, and across participant gender and country of origin.
"Perhaps the most important finding from this research is that more recent generations of college students are reporting higher levels of socially prescribed perfectionism than previous generations. This finding suggests that young people are perceiving that their social context is increasingly demanding, that others judge them more harshly, and that they are increasingly inclined to display perfection as a means of securing approval."
It is important to note that, across the three domains of perfectionism examined, increases in socially prescribed perfectionism were twice those of the other two dimensions. Interestingly, more modest inclines in socially prescribed perfectionism were visible among students in the US compared to more substantial jumps among students in the UK and Canada. However, students in the US were more likely to display patterns of self-oriented perfectionism. While the perceived source of pressure motivating perfectionism may vary, surges in perfectionism are indiscriminately visible among college students.
Patterns identified by Curran and Hill represent cause for concern. While ambition to succeed may be commendable in certain contexts, widespread commitment to perfectionism and associated self-absorption may do more damage than good.
****
Curran, T., & Hill, A. P. (2017). Perfectionism Is Increasing Over Time: A Meta-Analysis of Birth Cohort Differences From 1989 to 2016. Psychological Bulletin. (Link)