A new study, published in Environmental Research, found that prenatal exposure to environmental pollutants, and prenatal and childhood economic hardship, was associated with increased severity of ADHD in children. ADHD behaviors were linked to the presence of both high levels of pollutants and persistent economic deprivation at birth and through childhood.
According to the researchers, "The co-occurrence of environmental pollutants […] with adverse social conditions leads to more neurotoxic effects than either individually."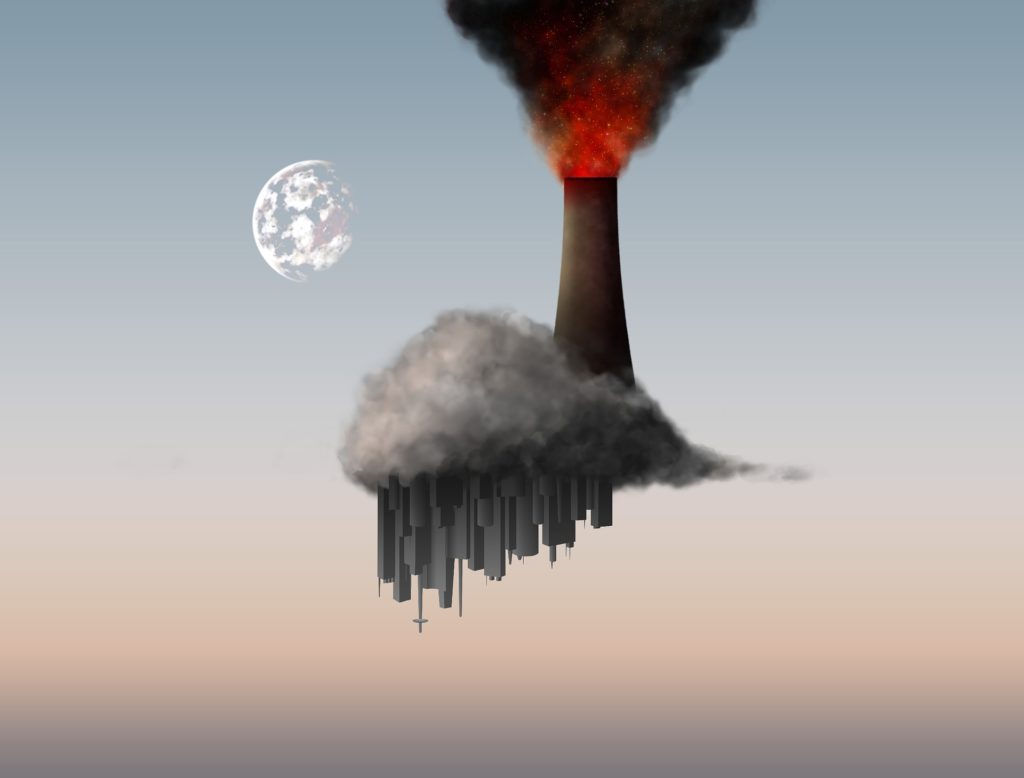 The research was led by Frederica Perera and Julie Herbstman at Columbia University, who have found similar results in previous studies as well.
"Economic deprivation and related stress early in life are known risk factors for behavioral problems in children," the researchers write. But "exposure to PAH is disproportionately high in low-income communities of color who also experience chronic economic stress."
Thus, in the current study, the researchers wanted to determine if exposure to neurotoxic and carcinogenic pollutants might interact with economic hardship to create even worse childhood outcomes.
The researchers explain that PAH (polycyclic aromatic hydrocarbons) are a class of air pollutants, common in urban environments, that are known to be hazardous and neurotoxic.
"Low-income communities tend to be disproportionately exposed due to the more frequent siting in those communities of highly trafficked roadways, depots for buses and trucks, fossil fuel generating power plants and industrial boilers."
Participants were recruited from the Columbia Center for Children's Environmental Health (CCCEH) cohort study. The sample consisted of 351 children with the ADHD diagnosis, born of African-American and Dominican mothers, recruited in New York City between 1998 and 2006. The mothers were nonsmokers, to control for the effects cigarette smoke might have on childhood development.
The researchers measured levels of PAH in maternal blood at delivery to determine their levels of exposure to environmental toxins. Economic deprivation was defined as lack of adequate food, housing, utilities, and clothing, and was measured both at birth and for the first 9 years of childhood.
The researchers found that children of mothers with high PAH levels, who also experienced persistent economic hardship, had the most severe ADHD symptoms, as measured by scores on the ADHD Index, DSM-IV Inattentive, DSM-IV Hyperactive-Impulsive problems, and DSM-IV Index Total.
Additionally, both exposures to environmental pollution and economic hardship were associated with ADHD severity, individually. However, the researchers state that the interaction of the two "appears to be greater than the sum of their separate effects, suggesting that the effect is greater than additive."
The researchers suggest that policies "combine economic assistance for women in need of material support with policy interventions to reduce air pollution exposure in urban areas, especially in low-income communities of color. Concentrations of PAH can be reduced using currently available pollution controls, greater energy efficiency, alternative energy sources, and regulatory intervention to control or remove highly polluting sources."
****
Perera, F. P., Wheelock, K., Wang, Y., Tang, D., Margolis, A. E., Badia, G. . . . Herbstman, J. B. (2018). Combined effects of prenatal exposure to polycyclic aromatic hydrocarbons and material hardship on child ADHD behavior problems. Environmental Research, 160, 506-513. https://doi.org/10.1016/j.envres.2017.09.002 (Link)