A recent meta-analysis conducted by Dr. Thomas Bailey and a team of researchers in Australia finds that trauma in childhood is associated with hallucinations and delusions in individuals diagnosed with psychosis. Their research, published in Schizophrenia Bulletin, includes important clinical implications.
"This is the first meta-analysis to confirm that childhood trauma is related to more severe hallucinations and delusions among people with a diagnosed psychotic disorder," the researchers write.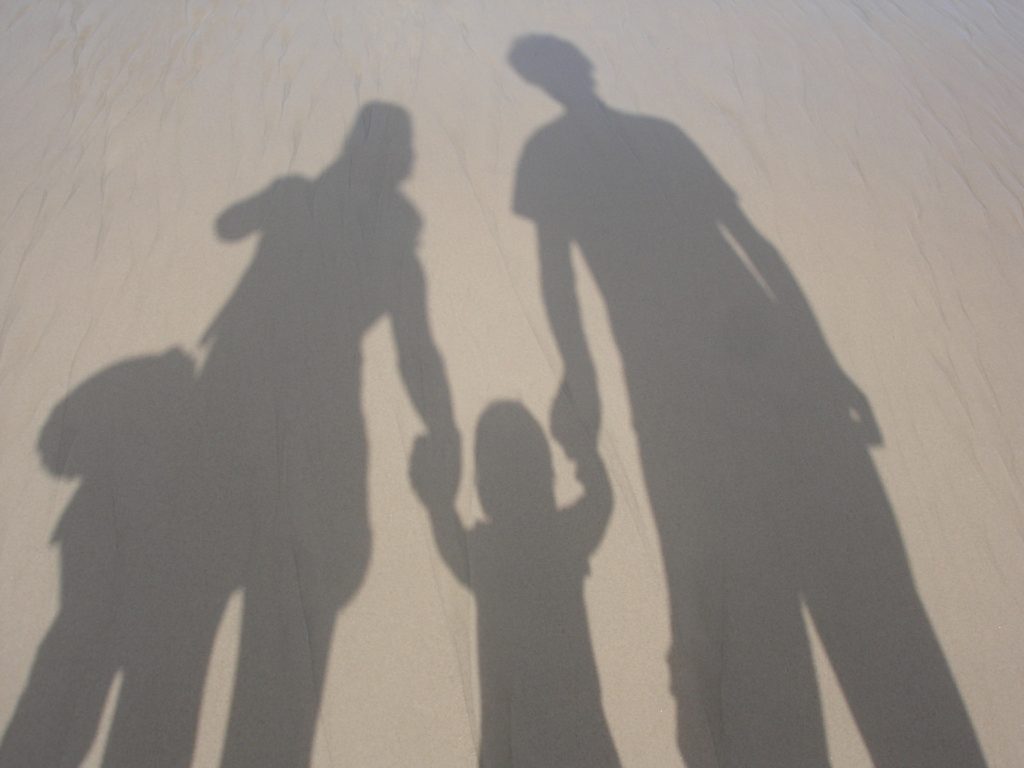 Evidence has demonstrated that childhood trauma, including exposure to neglect and/or sexual, physical, and emotional forms of abuse, puts individuals at risk for later developing symptoms of "psychosis," including hallucinations and delusions. For example, studies have explored how hallucinations may serve as manifestations of intrusion post-trauma.
"Childhood trauma is a risk factor for the development of psychosis. Furthermore, a number of theories propose specific mechanisms by which childhood trauma may contribute to more severe positive and negative psychotic symptoms, some of which are supported empirically."
Symptoms of psychosis referred to as "positive" are understood to include voice hearing and other hallucinations or delusions. In other words, they are experiences thought to occur in addition to how an individual previously functioned. "Negative" symptoms refer to apathy, social withdrawal, lethargy, impaired attention, and other such experiences seen to be a decline, or loss, of their previous functioning.
Research has explored the development of hallucinations in relation to abuse and delusions as a consequence of neglect, positing that developing a mistrust of others may logically follow. Negative symptoms, on the other hand, have been explored as a result of hyperarousal and biological stress resulting from trauma exposure and coping. Other researchers theorize that negative symptoms arise out of poor attachment relationships.
If a link exists between symptoms of psychosis and childhood trauma, it would be expected that individuals who have experienced childhood trauma demonstrate greater severity in symptom presentations.  Ultimately, Bailey and researchers point out that the methodological limitations of single studies and their resulting mixed findings call for a systematic review and meta-analysis to thoroughly investigate the associations between childhood trauma and the severity of symptoms of psychosis.
In this study, Bailey and researchers conduct a systematic review and meta-analysis to examine the connection between childhood trauma and symptom severity across all relevant studies. They hypothesized that childhood trauma would be associated with more severe hallucinations, delusions, and negative symptoms in individuals identified as experiencing psychosis.
"There is an urgent need for this relationship to be clarified, particularly in light of calls for interventions for the treatment of trauma-related psychotic symptoms, which should take into account the specificity of relationships between childhood trauma and certain symptoms if indeed they do exist."
A literature review was conducted to identify relevant research in which the outcomes featured the relationship between childhood trauma and severity of symptoms of psychosis among individuals with the diagnosis. The systematic review yielded 41 articles. Twenty-nine of these 41 articles were included in the meta-analysis on the basis that sufficient data was available.
Results of the analysis found that the severity of positive symptoms, including hallucinations and delusions, was associated with childhood trauma. Contrary to the researchers' hypothesis, however, there existed no significant relationship between total childhood trauma or childhood sexual abuse and negative psychosis-related symptoms. Yet, an association was found between negative symptoms and neglect. Additionally, positive symptoms were most robustly connected to childhood sexual abuse relative to neglect.
While the meta-analysis is somewhat limited by the number of studies fitting inclusion criteria and by the methods employed in these individual studies, the researchers highlight the importance of the findings in guiding clinical interventions.
"The results lend support for cognitive and biological theories that traumas in childhood may lead to hallucinations and delusions within psychotic disorders and have important implications for clinical practice."
Current interventions for symptoms of psychosis and trauma focus on treatments related to posttraumatic stress disorders (PTSD). The current study argues that trauma-focused interventions for symptoms of psychosis should be developed and trialed, especially in application to negative symptoms which have demonstrated resistance to treatment.
"These results have implications for a trauma-informed approach to psychosis service-delivery," the researchers conclude, "as those with more severe psychotic symptoms are more likely to have experienced childhood trauma."
****
Bailey, T., Alvarez-Jimenez, M., Garcia-Sanchez, A. M., Hulbert, C., Barlow, E., & Bendall, S. (2018). Childhood Trauma Is Associated With Severity of Hallucinations and Delusions in Psychotic Disorders: A Systematic Review and Meta-Analysis. Schizophrenia bulletin. (Link)