A new study, just published in Psychiatric Services, examined user experiences of discontinuing psychiatric medications. The researchers found that although it is possible to withdraw from psychiatric drugs, mental health professionals were not very helpful during that process. The research team was led by Laysha Ostrow, PhD, CEO of Live & Learn, Inc. She writes:
"Despite numerous obstacles and severe withdrawal effects, long-term users of psychiatric drugs can stop taking them if they choose. Individuals who discontinue report that self-care and social support help, but mental health professionals could be more helpful."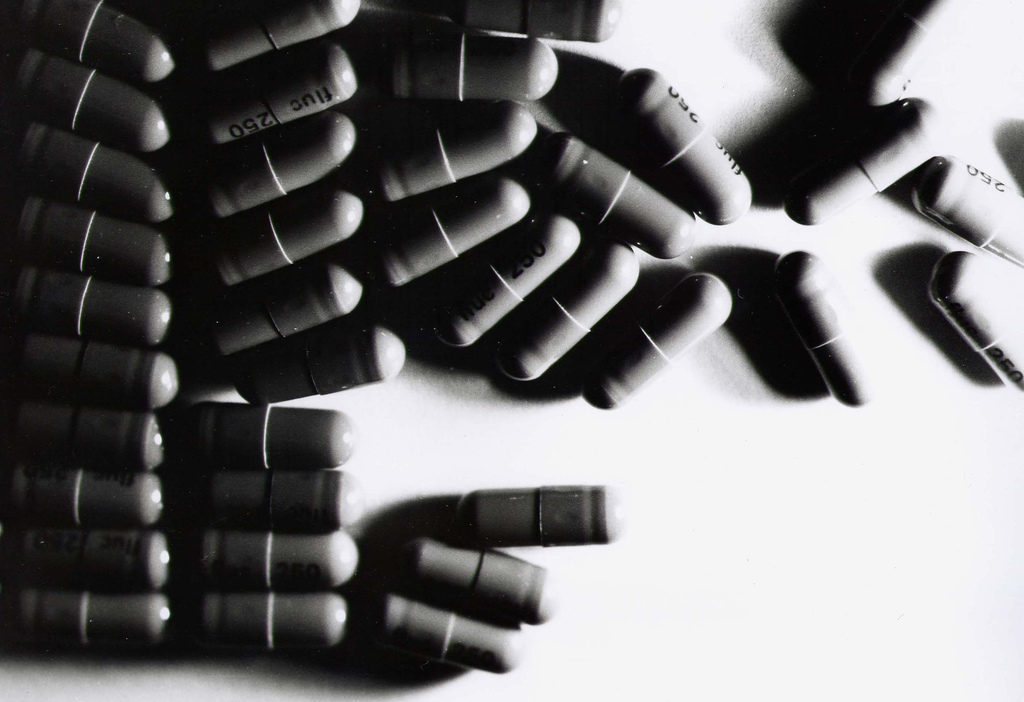 Clinical practice guidelines recommend that psychopharmaceutical treatments for most mental health concerns should be prescribed for a short-term effect, then discontinued. However, patients prescribed these medications often have difficulty discontinuing them due to severe withdrawal symptoms.
The Psychiatric Medication Discontinuation/Reduction Study (PMDR)
This current study was known as the Psychiatric Medication Discontinuation/Reduction study (PMDR), and according to Ostrow, "It is the first U.S. survey of a large sample of longer-term users who chose to discontinue psychiatric medications."
The study, funded by the Foundation for Excellence in Mental Health Care and led by current and former users of psychiatric medications, sought to understand first-hand experiences and strategies of individuals who decided to discontinue psychiatric medications, and either stopped or reduced the use of these medications.
The researchers surveyed 250 participants, most of whom were white (87%) and female (76%). Participants could be diagnosed with more than one condition; most of the participants (64%) had a diagnosis of depression, while 41% were diagnosed with bipolar disorder. 20% of the participants were diagnosed with a psychotic disorder.
Likewise, 76% of the participants were taking antidepressants. 56% were taking anxiolytics, and 47% were taking antipsychotics. Participants may have also been taking mood stabilizers (38%) and stimulants (13%).
All participants were attempting to stop one or two prescription medications. All had been taking their medications for at least nine months, although most (71%) of the participants had been taking psychiatric medication for more than nine years. Almost two-thirds of the participants had spent time in an inpatient hospital setting.
"About one-third (36%) chose to discontinue over a period of more than six months, another third (31%) did so in one to six months, and a third (33%) in less than one month, with half of this group (16% of the sample) choosing to do so 'cold turkey'"
More than half (54%) of the participants in the study were able to successfully discontinue their psychiatric medications, and the researchers found that people were generally happy with this decision.
According to Ostrow, "Of those who completely discontinued, 82% were satisfied or very satisfied with their decision to discontinue."
REASONS FOR DISCONTINUATION
Participants listed many reasons for wishing to stop using their medications. Among the top reasons were
Concerns about long-term effects (74%)
Experiencing adverse effects (72%)
Feeling that the medication prevented them from self-understanding (48%)
34% said they found an alternative treatment, while another 34% said they felt better.
29% said the drug was simply not effective, and 23% said their medication had stopped working.
The reasons given in this study are consistent with previous literature. People diagnosed with mental illness have their life expectancy cut short by an average of 25 years, at least some of which is attributable to the adverse effects of long-term medication usage—such as metabolic problems and organ damage. Even short-term use is often accompanied by severe adverse effects.
For example, a recent study examining user experience of antidepressant use found that over 85% of participants experienced side effects. Quotes from participants included feeling "disconnected and lifeless" and, commonly, lack of sexual desire and anorgasmia, which intensely affected participant's romantic relationships. Research also shows that sexual side effects may persist long after antidepressant use is discontinued.
Additionally, people often want to discontinue medication use because the drugs are not having the expected impact on symptoms. The efficacy of antidepressants, for example, has been consistently questioned. Meta-analyses have found that the benefit of antidepressant medications "may be minimal or nonexistent, on average, in patients with mild or moderate symptoms."  
WITHDRAWAL EXPERIENCES
Ostrow writes that "The experience of discontinuation was often physically and emotionally grueling." More than half (54%) of the participants rated their withdrawal symptoms as "severe."
The most common withdrawal symptoms in this study were changes in sleep (80%), increased anxiety (76%), difficulty with emotions (73%), and sadness or tearfulness (70%).
Some additional withdrawal experiences included
Fatigue (69%)
Flu-like symptoms (62%)
Memory and concentration problems (61%)
"Brain zaps" or neurological problems (61%)
Diarrhea or constipation (47%)
The researchers highlight that 44% of the participants experienced thoughts of suicide, and 36% experienced thoughts of self-harm. 22% experienced psychosis.
WHAT WAS HELPFUL?
Less than half (45%) of the participants considered their mental health provider helpful in the withdrawal process—although almost all (73%) were receiving professional mental health services.
Participants stated that instead, what they found helpful was support from friends and family, and personal self-care practices. 42% of participants reported that friends who had also discontinued medications were supportive, while 41% reported that internet support groups were helpful. 39% reported that family support was helpful.
The self-care strategies, as rated by participants, were
Self-Education (e.g. reading, internet research about discontinuation) (76%)
Being outdoors (74%)
Getting sleep (67%)
Being with pets/animals (67%)
Expressing Feelings (67%)
Physical Exercise (66%)
Entertainment like TV, movies, reading (63%)
Dietary and nutritional changes (57%)
Mindfulness/meditation (57%)
Being in water/baths (55%)
Hobbies (55%)
Journaling/Writing (46%)
Over the counter substances (39%)
Reducing stimulation (39%)
Prayer/mantra/chanting (38%)
WHY ARE MENTAL HEALTH PROFESSIONALS UNHELPFUL?
Previous literature has found that mental health professionals may be unaware of the prevalence of adverse effects, types of adverse effects, and dangers of adverse effects. Mental health professionals have also been criticized for failing to provide adequate informed consent for psychopharmaceutical prescriptions. For instance, in one such study, users who were prescribed antidepressants stated that
"In reality, psychiatrists refuse to answer questions and refuse to accept or discuss side effects."
"The side-effects weren't explained very well by the prescribing GP. Anorgasmia is a particularly bad side-effect."
"Would of (sic) liked to hear more about side effects….. I had to find out lots of information myself when I was in a difficult anxious state."
"I wasn't told of all the side effects; in fact, when I researched them myself and then told my doctor, she hadn't got a clue it could affect you in the way it affected me."
In another study, almost half of respondents stated that their doctors did not communicate the duration of time they were expected to be taking the medication. More than half were not informed about potential withdrawal effects.
CONCLUSION
According to the authors of the current study,
"Discontinuing psychiatric medication appears to be a complicated and difficult process, although most respondents reported satisfaction with their decision. Future research should guide health care systems and providers to better support patient choice and self-determination regarding the use and discontinuation of psychiatric medication."
That is, there is a clear need for mental health professionals to listen to the experiences of the users of these medications. Treatment providers must be better equipped to guide and support users through the experiences of discontinuation.
****
Ostrow, L., Jessell, L., Hurd, M., Darrow, S. M., & Cohen, D. (2017). Discontinuing psychiatric medications: A survey of long-term users. Psychiatric Services, 68(7). https://doi.org/10.1176/appi.ps.201700070 (LINK)