A systemic review of research on the role that psychiatric diagnosis plays in shaping young people's self-understanding and social identity was recently published in the journal Social Science & Medicine. The multidisciplinary review, led by Dr. Cliodhna O'Connor of University College Dublin's School of Psychology, found that psychiatric diagnosis plays a complex role in the lives of children and adolescents, both helping and harming their budding sense of self and social relationships. For example, while diagnosis subjects some young people to stigma and social isolation, it can also serve to encourage greater interpersonal acceptance and heightened connection with "similar others." The researchers found that "different orientations to a diagnosis" were present not only between participants but also within young people over time, as attitudes towards their diagnosis shifted.
"Diagnoses are not purely clinical judgments that occur in a vacuum," the authors write, "they have pragmatic repercussions, which are central to real-world diagnostic decisions."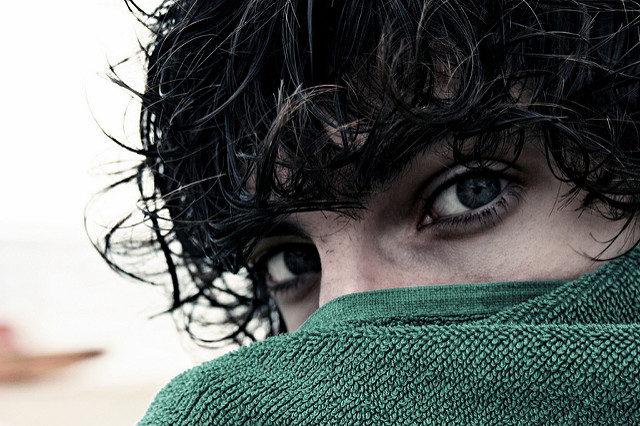 The authors begin their paper by introducing the role psychiatric diagnosis plays in clinical treatment, and the various practical, psychological, and social repercussions diagnosis can have in the lives of individuals who receive them.  Practically, a diagnosis serves an explanatory function, offers a potentially beneficial "common language," and serves as an entryway to treatment and other resources. However, diagnoses with bleak prognoses can also prompt pessimism or resignation amongst health care providers and clients, and serve to limit treatment choices.
Research has documented a wide variety of psychosocial effects of psychiatric diagnosis. Diagnosis can sometimes offer a relief, validation, and bolstering of one's self-concept by "externalizing the disorder from a person's 'true' self." Regarding potential harms to self-concept and social identity, psychiatric diagnosis can cause be invalidating and rob individuals of personal agency. Diagnosis often also carries a stigma that can result in unwelcome differential treatment and discrimination.
Recognizing the significant influence psychiatric diagnosis has on recipients' personal and social selves, and given that childhood and adolescence represent a particularly "critical period in the development of self and identity," O'Connor and her team chose to focus their research on individuals under 18. The researchers conducted a systemic literature review of original qualitative research exploring how psychiatric diagnosis affects children and adolescents' selves and social identities. After screening 3,892 articles, they selected 38 based on pre-determined inclusion and exclusion criteria. A thematic synthesis was then used to code the included studies, which resulted in 11 analytic themes and four 'super-themes': benefits for self-concept, risks for self-concept, benefits for social identity, and risks for social identity:
Benefits for self-concept
Under this super-theme, the researchers found three primary themes: self-understanding, self-legitimation, and self-enhancement. Self-understanding is characterized by an experience of "self-insight" following diagnosis. For example, one participant response within this theme was, "I've never really fit in, I always felt different, and now I know why." Self-understanding was found to be valuable in and of itself and as a pathway to "self-management and clinical intervention."
Self-legitimation refers to the sense of validation, relief, and hope that some young people experienced after receiving a diagnosis. Self-enhancement is a phenomenon in which participants presented a view of self that was positive and independent of their diagnosis. In some instances, particularly in the case of those with autism spectrum disorder (ASD), the diagnosis itself was viewed as a source of positive feelings (e.g., seeing ASD as a 'gift').
Risks for self-concept
The dangers of diagnosis to self-concept included self-threat (i.e., diagnosis as a threat to one's view of self) and self-devaluation (i.e., diagnosis harming self-esteem). Within the self-threat theme, the researchers found that participants in 14 of the reviewed articles experienced strong negative emotional responses (e.g., shock, grief, distress) upon first receiving a diagnosis; some subsequently resisted or rejected their diagnosis.
Within the self-devaluation theme, present in 16 of the reviewed studies, participants were found to possess a negative view of self (e.g., seeing themselves as "inferior," "inadequate," "damaged and incomplete," "unintelligent" and "undeserving of happiness"). Similarly disconcerting is the finding that youth in 11 of the studies reported that being given a psychiatric diagnosis "had restricted their opportunities in education, career, and relationships."
Benefits for social identity
Benefits of diagnosis for young participants' social identity included social identification, social acceptance, and social comparison. The theme of social identification is based on the finding that in 13 studies, young people indicated having gained a sense of social identity from their diagnosis, including valued connections with similarly diagnosed peers and improved relationships with former acquaintances and family members.
In some cases, participants stated that the diagnosis had contributed to improved interpersonal relationships (social acceptance theme). In others, diagnosis prompted individuals to make downward social comparisons (e.g., "I'm not as bad as the others here") that served to boost self-esteem.
Risks for social identity
Risks for social identity included social alienation, social invalidation, and social stigmatization. Social alienation refers to young people's sense of feeling "different" from their peers as a result of their diagnosis. For example, one participant stated:
"I kind of just feel, I feel like I am just marked. Like people just have, some people just kind of treat me different, and I don't want to be treated different, I just want to be treated how I was."
In some cases, this difference was reported to be seen by others as "abnormal," or "weird," and it resulted in social isolation, rejection, or victimization (i.e., bullying).
Another identified risk for social identity was social invalidation or others' lack of awareness about or acceptance of the legitimacy of one's diagnosis. Lastly, the researchers found reports of "direct experience of stigma" in 23 of the included articles. Participants experienced stigma from their peers, family, school officials, and the media, and dealt with this stigma in a variety of ways, including internalizing it, fighting against it, and avoiding it.
"Acknowledging the active, pragmatic ways children negotiate diagnoses and therapies is critical to ensure that debates about youth psychiatric diagnosis avoid perpetuating paternalistic views of children," the authors write.
Limitations of the study include the disproportionate representation of "diagnostic populations" in the review (i.e. overrepresentation of those with ADHD and ASD diagnoses, and underrepresentation of those with psychotic, affective, and anxiety disorders), as well as "demographic imbalances" (e.g. imbalanced gender breakdown and the reviewed studies' overall lack of explicit focus on racial, cultural, sexual orientation, and gender identity factors).
The authors call for future research that investigates which variables might help "predict adaptive and detrimental outcomes," such as a child's age, gender, familial and cultural characteristics, and specific diagnosis. Finally, they call attention to the complexity of responses to diagnosis documented in the review, which has important clinical implications:
"Deciding whether to give, seek or accept a diagnosis requires complex calculations that weigh up the costs and benefits it is likely to afford for a certain individual in a certain context. It is particularly important to raise awareness of this complexity among clinicians: while clinical rationale may remain paramount in diagnostic decisions, clinical outcomes will undoubtedly be compromised if a diagnosis impairs a young person's self-worth or social relationships. Clinical benefits must therefore be balanced against psychological and social risks."
****
O'Connor, C., Kadianaki, I., Maunder, K., & McNicholas, F. (2018). How does a psychiatric diagnosis affect young people's self-concept and social identity? A systematic review and synthesis of the qualitative literature. Social Science & Medicine, 212, 94-119. (Link)
***
Mad in America hosts blogs by a diverse group of writers. These posts are designed to serve as a public forum for a discussion—broadly speaking—of psychiatry and its treatments. The opinions expressed are the writers' own.
***
Mad in America has made some changes to the commenting process. You no longer need to login or create an account on our site to comment. The only information needed is your name, email and comment text. Comments made with an account prior to this change will remain visible on the site.