After volunteering for two years at an internationally developed shelter with approximately 30 homeless and abandoned youth in Cairo, Dr. Rania Kassab Sweis describes how the well-intentioned westernized treatment may further marginalize the very people it is trying to treat. In a new article, published in Medical Anthropology Quarterly, Sweis writes:
"Trauma discourses underpin important practices of care for vulnerable groups in the region, but for children in the Middle East and, specifically, street children in Cairo they also unwittingly reinforce notions of young male biological instability and violent masculinity. The very tactics used by young street boys to become men are used against them in clinical settings and shelters where they constitute a problem and require intervention."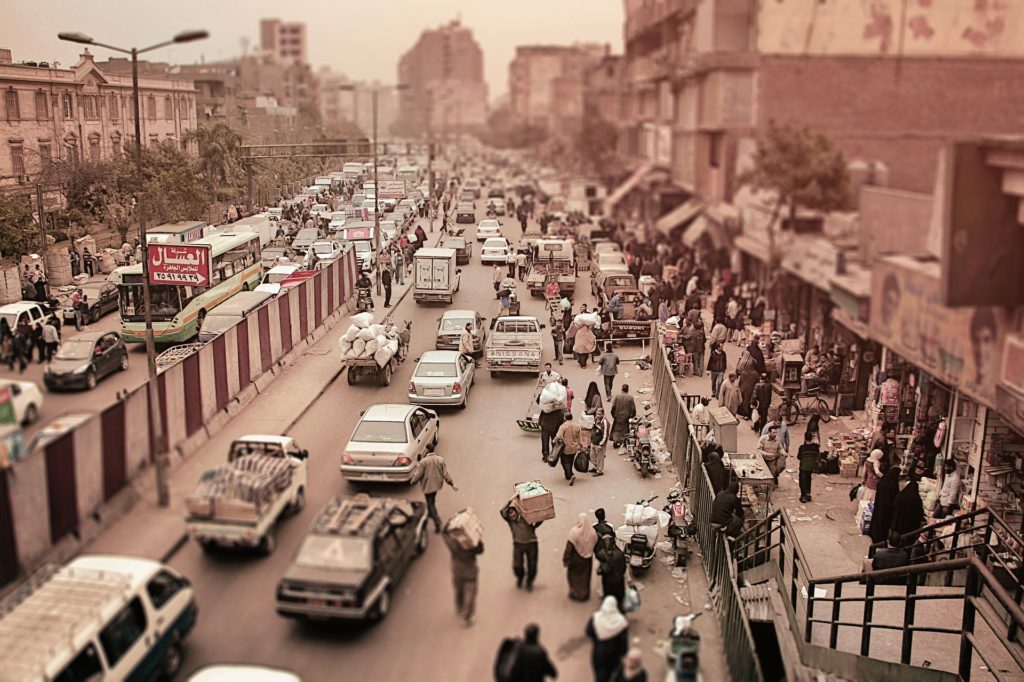 While the movement for global mental health continues to build steam, researchers have cautioned against interventions that fail to take into account local knowledge and agency in response to global social injustices. In this article, Sweis examines the adverse, albeit unintentional, effects of implementing the western bio-medical approach with "adfāl al shawāri" (street children), specifically males, in Egypt.
"My aim is not to question the truthfulness of homeless children's suffering, but to raise new questions about what global trauma discourses and practices do for Western-based international organizations, their workers, and the children they intend to assist," Sweis writes.
Global aid can affect local childhoods and produce "paradoxical and sometimes negative social effects." As a rising global "trauma discourse" is reified and implemented through international programs throughout the Middle East, another body of research challenges such western medical notions. For instance, Sweis challenges whether the effects of war or poverty are best understood through the lens of untreated psychological disturbances.
Other scholars of global aid "show how trauma relief, like other forms of humanitarian medical aid, works to depoliticize structural violence and poverty, offering technical, sanitized, individualized solutions focused on the body of the pathologized sufferer instead of large-scale political solutions," Sweis writes.
In a new article, Sweis underscores the role of gender in these treatment approaches, and how boys are more often targeted as "biologically more threatened and threatening" than girls. The article demonstrates how cultural anxieties "based on race and class" inform medical "facts" and prevalent mental health perceptions.
Sweis is concerned with how concerns with young Muslim masculinity, linked with the so-called global threat of Islam, "fold onto local gender, generational, and classed relations of inequality between humanitarian workers and recipients."
Sweis conducted ethnographic fieldwork with the international organization, Children's Charity International (CCI; a pseudonym), between 2007-2009. Volunteering her services in exchange for research privileges, she assisted with daily tasks, participated in health-related regimens, sat in on medical training workshops for workers, and accompanied children on doctor's visits, among other duties. At the same time, she conducted informal interviews with the children and observed the practices of the involved adults, i.e., CCI workers, doctors, and activists.
Sweis paid close attention to the "trauma discourse unfolding around the figure of the street child in Cairo" and the power relations between adults and children inherent in the mental health treatment. She observed that street children were understood as "vulnerable victims of structural forces beyond their control, mainly structural poverty and government/state violence-as collective victims of these forms of trauma," yet older boys were more often identified as perpetrators of violence and girls/younger boys were portrayed as "passive victims."
Within the structure of the shelter, older boys contended with authority, having had to cultivate and maintain their masculinity and necessary toughness on the streets to make money and sustain relationships. While these performances benefited them on the streets, the same behaviors often led them to be denied entry to a shelter, as CCI workers reject children they believe might disturb existing adult-child humanitarian hierarchies. Workers notably singled out older boys as more likely to cause problems since they were the most independent and active of the street kids.
"The irony of psychiatric humanitarian aid for street children in Cairo is that for young boys to survive on the streets, they must adopt practices that get interpreted by clinicians as risky and delinquent, if not threatening, and that require pharmaceutical remedies," Sweis writes. "It is important to note that as global health regimes frame childhood trauma through biological universals that assume all children around the world suffer according to the same logics."
A similar trend regarding psychotropic medications is evident. The workers were more likely to prescribe psychiatric drugs to teenage boys than girls, and "nearly a third of the boys living at CCI's shelter were under mandatory psychiatric and pharmaceutical care." Although they often resisted this form of treatment, the psychiatrist reports convincing them to comply, believing they suffered disproportionately from conditions that could lead to violence. This complex approach to clinical care was understood as a "viable, although limited" solution for the context of "trauma and homelessness."
"Global medical interventions with street children emphasize individual 'biological suffering' and form part of a broader trend in humanitarianism that contributes to the depoliticization of poverty and diverse childhood experiences," Sweis writes.
Further research on the ways in which humanitarian practices may reinforce gendered agendas in environments of intense violence is warranted to understand better how to alleviate childhood suffering.
****
Sweis, R. K. (2017). Security and the traumatized street child: How gender shapes international psychiatric aid in Cairo. Medical Anthropology Quarterly 32(1), 5-21. https://doi.org/10.1111/maq.12392 (Link)