A new meta-analysis, published in Behavior Therapy, has found that Dialectical Behavior Therapy (DBT) reduces self-harming behaviors, suicide attempts, and the frequency of using psychiatric crisis services. The research was led by Christopher DeCou at the University of Washington.
The study included 18 trials of DBT, all of which compared the psychotherapy to a control group who did not receive it. The three outcomes included in the analysis were self-injury (including suicide attempts), use of psychiatric crisis services, and having suicidal thoughts.
The analysis found that self-injury (including suicide attempts) was reduced, as was the use of crisis services. Suicidal thoughts were not reduced, which indicates that self-injury and suicide attempts can be prevented even when people continue to think about suicide.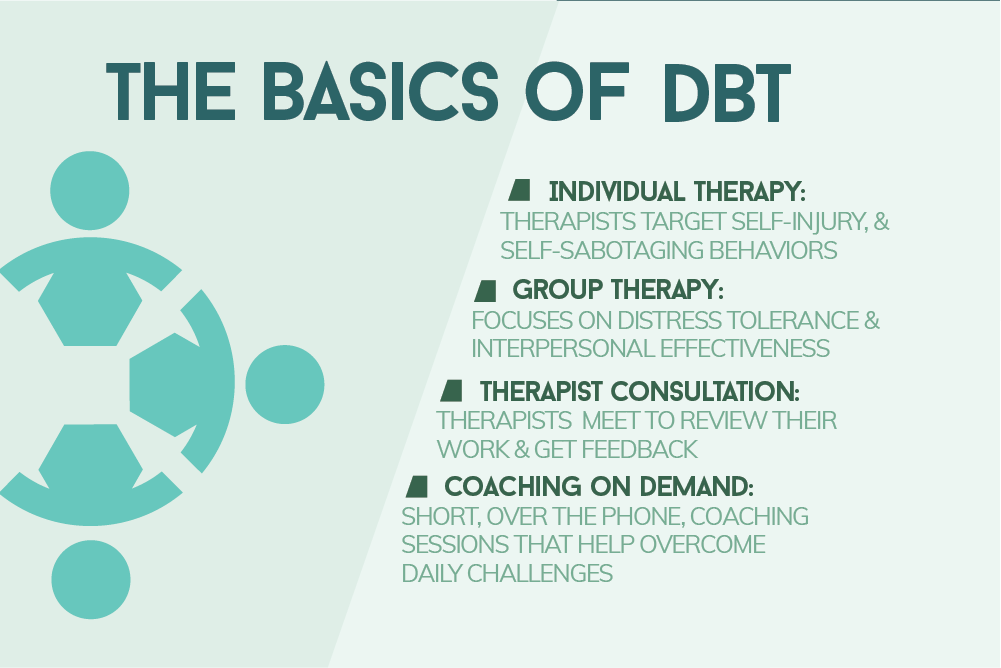 DBT was first manualized in the early 1990s, and its explicit focus is on reducing self-injury and suicide attempts. The therapy is a combination of cognitive-behavioral therapy with humanistic and mindfulness elements.
It involves full acceptance of the client, while at the same time providing skills for client change. For instance, it includes mindfulness skills for emotion regulation, interpersonal skills, and increasing psychological flexibility and adaptability so that the client can meet their own needs in various new situations. DBT usually includes individual therapy, group therapy, and extra support from the therapist.
There were several limitations to the current study. First, the effect sizes found (0.324 for self-injury, and 0.379 for crisis services use) are small-to-moderate. This may be due to the relatively low frequency of suicidal crises, which is a limitation of most research on reducing suicide attempts.
Additionally, the studies included in the analysis had different populations (such as inpatient or outpatient services) and measured self-injury and suicidal ideation differently. To account for this, the authors used a random-effects approach to calculating effect sizes, which they say is a conservative method that accounts for some of the variances in study populations and the use of differing measurements. However, there is still the possibility that DBT is more effective in some populations than in others.
****
DeCou, C. R., Comtois, K. A., Landes, S. J. (2019). Dialectical behavior therapy is effective for the treatment of suicidal behavior: A meta-analysis. Behavior Therapy, 50(1), 60-72. https://doi.org/10.1016/j.beth.2018.03.009 (Link)
***
Mad in America hosts blogs by a diverse group of writers. These posts are designed to serve as a public forum for a discussion—broadly speaking—of psychiatry and its treatments. The opinions expressed are the writers' own.
***
Mad in America has made some changes to the commenting process. You no longer need to login or create an account on our site to comment. The only information needed is your name, email and comment text. Comments made with an account prior to this change will remain visible on the site.