Seeking to explore the relationship between research and clinical procedures applied in the identification of attention deficit hyperactivity disorder (ADHD), Rachel Longridge, Shelley Norman, William Henley, Tamsin Newlove Delgado & Tamsin Ford recently collaborated on a secondary analysis using data from Child and Adolescent Mental Health Service (CAMHS) programs in Britain. Their findings, published in Child and Adolescent Mental Health, indicate poor agreement between two evaluative systems, and across multiple time points. These results point to a need for improved assessment approaches, particularly when assessments are intended to inform prevention and treatment strategies. Many children who had received research-associated ADHD classifications did not receive a definite diagnosis from a clinician within the two years following initial rating.
The National Institute for Clinical Excellence (NICE) recommends group-based or individual parent-training as a first-line treatment for moderate impairment associated with ADHD. Results from Longridge and colleagues' study indicate limited parent access to programs of this sort. The authors note that the introduction of the Children and Young People's Improving Access to Psychological Therapies (CYPIAPT) program in England may have served to address some of the gaps highlighted concerning parent involvement in intervention, but further research would be needed to determine its impact.
"A steady increase in prevalence has been reported in recent years, along with an increase in the prescribing of stimulant medication for ADHD. This has led to some public concern that ADHD is now being over-diagnosed and stimulant medications are being prescribed too readily by clinicians," the authors write.

"Substance misuse is a commonly cited concern from parents. Drug treatment is the first-line treatment for school-aged children with severe ADHD, and second-line for those with moderate impairment. Group-based or individual parent-training is the first-line treatment for those with moderate impairment."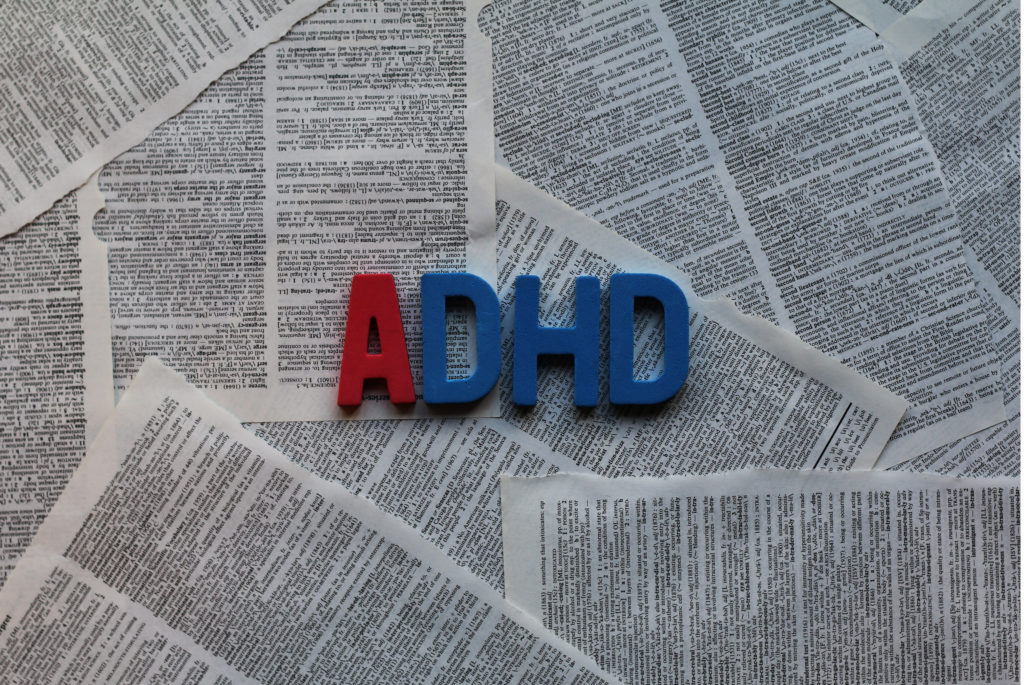 The sheer volume of ADHD research in recent years is notable. Substantial research has been done to evaluate the validity of the construct and the reliability of assessment procedures, to construct treatment options, and to determine the acceptability, feasibility, and effectiveness of treatment – yet, the topic remains fraught with controversy. There are no biomarkers to indicate the presence of ADHD, and assessment requires judgments by the child, parent, school professional, and medical personnel regarding patterns of inattention, hyperactivity, and impulsivity. Boys are more likely to be diagnosed with ADHD than girls, as are children with later-year birthdays (i.e., the youngest students their grade-level cohorts), and prevalence estimates hover around higher figures in the US relative to the UK. Expectations and school structures may highlight behavioral differences among some students more so than student-level differences in functioning.
Many studies have shed light on concerns surrounding diagnosis surrounding ADHD and patterns of overreliance on medication as a first-line approach to treatment. Guidelines issued by the American Academy of Child and Adolescent Psychiatry suggest medication as a first-line treatment for symptoms of ADHD in children, including those 6 and under. Comparatively, the UK's NICE guidelines are among the most conservative comprehensive guidelines, recommending the use of medication, regardless of severity level, only after appropriate environmental modifications have been considered. (For more information, see the following informational resource available through Mad in America addressing ADHD.)
"There is some disagreement among both clinicians and researchers over the persistence of hyperactive and inattentive symptoms into adolescence and adulthood. Associations have been demonstrated between ADHD and lower academic achievement, unemployment, driving violations and collisions, substance misuse and serious antisocial behavior," they write.

"Early recognition and appropriate treatment is therefore of the utmost importance to optimize children's development and reduce the likelihood of adverse outcomes. Evidence-based treatments currently available include stimulant medication and parent training."
Considering the potential impact of environmental factors on ADHD, and abundant research pointing to the value of early intervention in reducing behavioral challenges in childhood and associated later-life outcomes, inconsistency in diagnostic practices is problematic. Barriers in assessment procedures may delay access to supports, and delayed support may result in more severe approaches in the context of ultimate intervention.
Data from two London-based CAMHS were applied in the analysis process, including evaluations at multiple time points representing 288 children's cases. All participants were between 5 and 10.75 years of age and belonged to the same entry-point cohort. Their families completed the Development and Well-being Assessment (DAWBA), an instrument based on DSM-IV and ICD-10 diagnostic criteria, at baseline. Additionally, an abbreviated version of the DAWBA was administered to the teachers of participants whose parents granted permission. Results from the DAWBA generate a provisional diagnosis based on an algorithm.
Clinical evaluations by the provider (i.e., no, possible, or definite diagnosis of ADHD) were also conducted at baseline and at five time points (every six months) post-admission. Due to patient dropout, it was not possible to include the final data collection window in analyses. In summary, Longridge and team were interested in knowing the extent to which algorithm determinations described above were consistent with clinician determinations at entry, and if clinician-determined classifications were issued reliably.
With regard to overall consistency in research vs. clinical diagnosis:
"[Results] demonstrated poor agreement between clinician's diagnosis of ADHD and a clinically rated standardized diagnostic assessment. […] A large proportion of the disagreement between the research and clinician diagnoses in this study seems to have arisen from children assessed by clinicians as having possible ADHD. Time is an important factor in the diagnosis of ADHD, and it will often not be possible to make a definite diagnosis based on initial contact. It, therefore, seems entirely appropriate that clinicians would identify a larger number of children as having possible ADHD at initial assessment."
And, regarding the internal consistency of clinical determinations:
"The definite and possible diagnoses of ADHD made by clinicians in our sample showed considerable instability over time. Clinical diagnoses are very often unreliable, and the instability seen in this study may have arisen in part from diagnostic uncertainty early in the child's clinical journey. The lack of use of standardized diagnostic assessments in clinical practice is impeding progress towards faster and more accurate diagnoses. However, the results likely also represent a degree of fluctuation of ADHD symptoms, or the intrusion of escalating difficulties of other kinds for some children."
The extent to which these findings would translate on an international scale is yet unknown. However, discouraging results regarding a lack of reliability regarding diagnostic decisions of ADHD draw attention to critical discussion and policy change warranted globally regarding what exactly constitutes ADHD.
****
Longridge, R., Norman, S., Henley, W., Delgado, T. N., & Ford, T. (2018). Investigating the agreement between the clinician and research diagnosis of attention deficit hyperactivity disorder and how it changes over time; a clinical cohort study. Child and Adolescent Mental Health, 24(2), 133-141. (Link)
***
Mad in America hosts blogs by a diverse group of writers. These posts are designed to serve as a public forum for a discussion—broadly speaking—of psychiatry and its treatments. The opinions expressed are the writers' own.
***
Mad in America has made some changes to the commenting process. You no longer need to login or create an account on our site to comment. The only information needed is your name, email and comment text. Comments made with an account prior to this change will remain visible on the site.