A study published in BMC Psychiatry examined participation in an exercise-training program for people in treatment for first-episode psychosis. The qualitative research suggests that participants derived positive experiences from the program and supports the use of exercise as an adjunctive treatment for first-episode psychosis.
"Despite considerable progress in treatment, people [diagnosed] with schizophrenia are 2–2.5 times more likely to die earlier than the general population," the authors write. "Cardiovascular diseases constitute a significant contributing factor to this mortality gap, which may be partly attributable to weight gain induced by antipsychotic medication."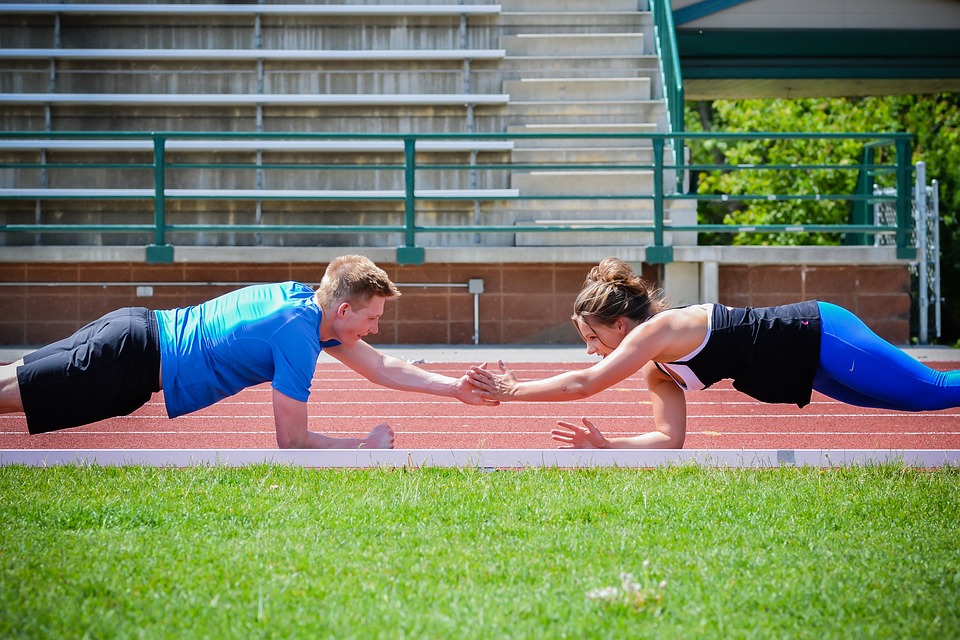 Previous research finds that people treated for schizophrenia are at an increased rate and risk of mortality. This risk is partly due to the cardiovascular and metabolic effects of antipsychotic medications. Additionally, researchers have found that individuals diagnosed with schizophrenia engage in significantly more sedentary behavior and less physical activity than the general population.  Physical activity is useful in the prevention and management of cardiovascular disease and also offers numerous other benefits, such as improved cognitive functioning.
The authors of this study designed a feasibility trial to examine recruitment, retention, acceptability, and potential efficacy of a supervised, group-based, functional exercise-training program for individuals who had experienced a first episode of psychosis. The authors used a qualitative methodology to examine participants' motivations to engage in an exercise program, social interactions of those in the program, positive/negative experiences, and perspectives of the program exercise instructors.
Young adults between 14-45 years of age with a recent diagnosis of schizophrenia, schizotypal and delusional disorder, or other "non-organic psychotic disorder" were enrolled in an 8-week supervised exercise program as adjunctive treatment to the OPUS trial.
The participants engaged in 8 weeks of moderate to high-intensity exercise inspired by CrossFit in a fitness facility near the OPUS treatment center. Groups met for one hour three times per week where the group participated in warm-up exercises, a few games (e.g., tag) and a workout of the day consisting of high-intensity circuit training and stretching. The participants were also given a choice to complete in a local race at the end of the program (free of charge) to provide an end goal.
Semi-structured individual interviews, focus groups, and participant observations were conducted. Sixteen participants were interviewed at baseline to examine experience with exercise in the past, motivation, and expectations. To complete the observations, the first author observed the training for one and a half hour 8 times throughout the program. Three program participants also participated in a focus group after the last training session, where they talked about their experience in the program. Semi-structured focus groups were conducted with the program instructors. Finally, nine participants completed semi-structured follow-up interviews.
The majority of participants interviewed at baseline were female (12/14). Using a thematic analysis approach to analyze the qualitative data, three main themes and ten subthemes were identified.
The first central theme was related to motivation for enrollment and included the subthemes of routines and structure, social obligation, and goal setting and self-worth. The second central theme was that of new demands and opportunities with the subthemes: practicalities of the training, an understanding exercise setting and alone and together. The third central theme related to looking ahead and reflections on impact and consisted of the subthemes of restored sleep and circadian rhythm, energy, and sense of achievement, changed everyday life, and hope and finding a new path.
Motivation and Expectations for Enrollment
Routines and Structure: Following their first episode psychosis, participants reported spending most days at home and being caught in a "negative cycle." They said that they enrolled in the exercise program because they wanted to add structure to their day and routine to overcome the cycle and get active again.
Social Obligation: Because participants knew each other previously, knew they all had the same diagnosis, they felt a sense of safety and a social obligation to raise each other up.
Goal setting and self-worth: The program was seen as a goal, and participants hoped it would make them feel better and lose weight. Additionally, there was a feeling that they might be re-energized by engaging in physical activity, as doing something positive for themselves was expected to help them "feel more human" and "feel more alive."
New Demands and Opportunities
Practicalities of the training: Participants preferred the morning session, because of the intensive training, the structure, and feeling challenged physically. However, one participant dropped out after the first session because it was "too much." The beginning games of the sessions were experienced positively as they worked as an icebreaker and helped warm them up for the rest of the class. Those who participated in the race at the end of the program looked forward to it and liked having a shared goal.
An understanding exercise setting: Participants appreciated that the instructor treated them as "normal" and pushed them to work hard. Having the training site outside of the treatment center in a safe and understanding space was also favorable to the participants.
Alone and together: Being able to complete the program alone or partnered with others provided an excellent opportunity for socializing. Additionally, participating made it easier for participants to be social in other contexts.
Looking Ahead and Reflections on Impact
Restored sleep and circadian rhythm: Participants noted improved sleep, reduced and ceased thinking that made it easier for them to fall asleep.
Energy and sense of achievement: Most participants reported a boost in the sense of accomplishment and energy; however, two reported feeling more down and drained of energy after the sessions.
Changed everyday life: Many participants found that participating in the program not only gave them structure but also helped them to overcome difficult periods.
The hope of finding a new path: Participating in the program gave participants a greater sense of meaning and purpose and showed them what they were capable of, leading to motivation to adopt other healthier habits (cease smoking, healthier diet, etc.).
The authors conclude that overall, the program was appealing and appreciated by the participants because it created an equally challenging and caring environment. Additionally, the program was thought to aid recovery as it facilitated the integration of being a young person as well as a mental health consumer.
****
Larsen, L. Q., Schnor, H., Tersbøl, B. P., Ebdrup, B. H., Nordsborg, N. B., & Midtgaard, J. (2019). The impact of exercise training complementary to early intervention in patients with first-episode psychosis: a qualitative sub-study from a randomized controlled feasibility trial. BMC psychiatry, 19(1), 192. (Link)