A recent study published in Social Psychiatry and Psychiatric Epidemiology examines the relationship between loneliness and "common mental disorders" of varying severity. Performing a longitudinal analysis on a cohort of Dutch adults aged 18-64, the authors found that loneliness predicts the onset of severe common mental disorders (CMDs), but not mild to moderate CMDs. They also discovered that severe CMDs predict an increase in loneliness over time.
"Large-scale studies of young, middle-aged and older adults in the general population report rates of loneliness ranging from 14 to 47%, write Jasper Nuyen and co-authors. "Several cross-sectional, population-based studies found loneliness to be strongly related to mood and anxiety disorders in adults (including elderly), and recent studies also suggest a cross-sectional link with substance-use disorders."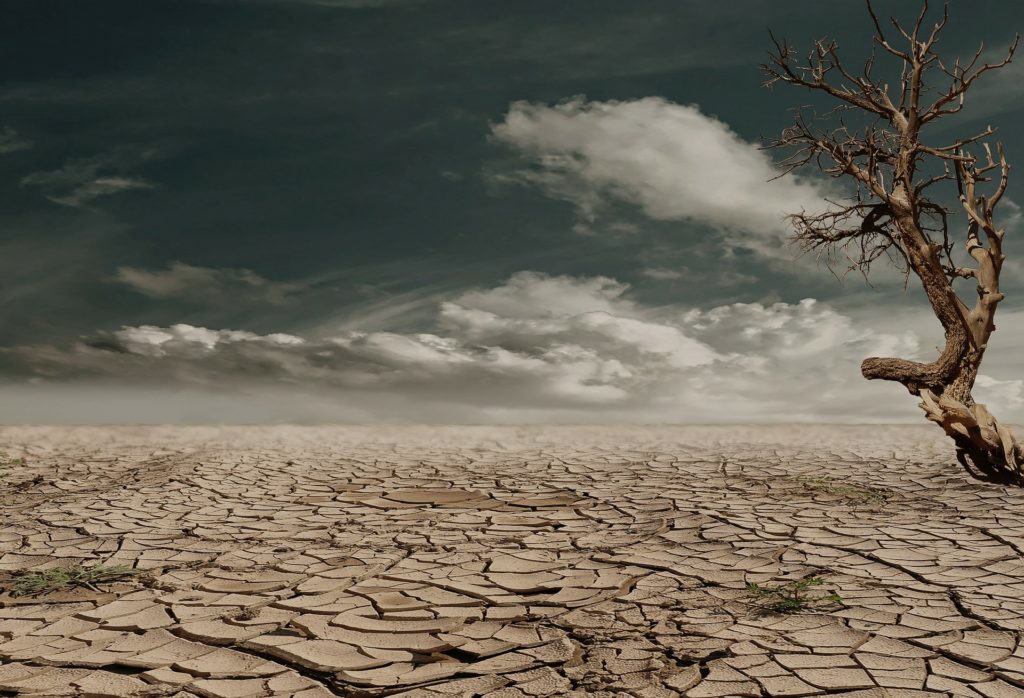 Loneliness can be defined as a situation experienced by an individual as one where there is an unpleasant or inadmissible lack of (quality of) certain relationships. Loneliness predicts a variety of mental and physical health issues, such that some researchers in the U.S. are calling it a public health threat.
Quality social connection is widely considered a fundamental human need, but two out of five Americans report that they "sometimes or always feel their social relationships are not meaningful." Over half of all Americans reported feeling that no one knows them well. Many European countries show high rates of loneliness as well, although countries such as Portugal, Greece, and others may have less of an epidemic on their hands.
"Some evidence from population-based longitudinal research exists suggesting that loneliness increases the risk for onset of anxiety and depressive disorders," the researchers write.
"Among adults aged 30–31 years at baseline, loneliness was found to increase the risk of first-time hospital admission for an anxiety disorder during a 13-year follow-up period, also after adjusting for age, income, and number of physical diseases. An earlier study among older adults showed that baseline loneliness predicted incident depression at a 3-year follow-up."
The current study seeks to improve and expand on existing research on the mental health effects of loneliness. Most of the existing literature focuses on anxiety and depression, but Nuyen and co-authors believe that targeting mental disorders more broadly will help shed greater light on the loneliness epidemic. Additionally, much of the previous research has focused on clinical and elderly populations. The current study's authors focus on general non-clinical adult populations in the Netherlands.
Longitudinal data following a cohort of Dutch adults were drawn from The Netherlands Mental Health Survey and Incidence Study-2 (NEMESIS-2), with adults aged 18-64. A 3-year follow-up method was used to examine the long-term effects of loneliness on mental health, and mental health on loneliness. A total of 6646 Dutch adults were interviewed face-to-face with computer assistance at the outset, with several follow-up interviews, each with 3 years between.
The number of available interviewees decreased at each follow-up, from 5303 to 4618 and eventually to 4007. Data from the second and third follow-up interview sessions were used in the current study, in order to analyze long-term loneliness effects, using the De Jong Gierveld Loneliness Scale.
"Common mental disorders" were rated from mild-moderate to severe, using the DSM-IV and the Composite International Diagnostic Interview (CIDI). The following disorders were included: mood disorders (major depression, dysthymia, and bipolar disorder), anxiety disorders (panic disorder, agoraphobia without panic disorder, social phobia, specific phobia, and generalized anxiety disorder), and substance use disorders (alcohol/drug abuse and dependence).
The following conditions were counted as 'severe': bipolar I disorder, substance dependence with a physiological dependence syndrome, a suicide attempt in the past 12 months, or severe self-reported impairment in at least two areas of role functioning.
At baseline, a sub-cohort without a 12-month CMD was discovered, and the rate of loneliness in that group was 16.8%. After three years, 5.8% of this group developed a mild-moderate 12-month CMD, while 2.8% developed one of the severe CMDs. A univariate multinomial logistic regression analysis showed that baseline loneliness was associated with later onset of severe CMDs, but not mild-moderate CMDs, which was supported by three multivariate regressions as well.
38% of respondents with a 12-month CMD at the outset reported experiencing loneliness. 45.3% of these respondents continued to experience CMDs at follow-up, with 24.1% being mild-moderate and 21.2% being severe. Again, both univariate and multivariate regression analyses showed a link between loneliness and the continuation of severe CMDs, but not mild-moderate CMDs.
Of a group that initially responded as not experiencing loneliness, 7.7% had a mild-moderate 12-month CMD, and 3.3% reported severe CMDs. After three years, nearly 10% of this group reported experiencing loneliness.
"Severe CMD at baseline remained a predictor of the onset of loneliness in multivariate analysis, also when adjusting for perceived social support at baseline. None of the three multivariate models found mild-moderate CMD to be at baseline associated with developing loneliness at follow-up," write Nuyen and co-authors.
Finally, of the cohort that reported experiencing loneliness at baseline, 12.1% had a mild-moderate CMD at follow-up, while 15.3% had a severe CMD. 59.9% reported loneliness at the next follow-up.
Interestingly, the relationship between baseline loneliness and severe CMDs at follow-up disappeared when the researchers controlled for perceived social support.
"This agrees with a previous finding that, among older patients with depressive disorder, the association between baseline loneliness and poor depression course became non-significant after adjusting for other aspects of social relationships, including subjective social support."
The article had several strengths, such as the large non-clinical population-based sample, the longitudinal design covering the effects of loneliness over multiple time-periods, and the use of established psychometric instruments to assess variables such as loneliness and CMDs.
Limitations included an underrepresentation of Dutch inhabitants who were not fluent in speaking Dutch, as well as difficulties assessing the degree of loneliness because individuals experiencing very severe loneliness were too few to be meaningfully analyzed.
Additionally, the authors reported some inconsistencies regarding how the two main variables were measured, such that loneliness was assessed at baseline and follow-up periods, but CMDs were assessed in 12-month intervals preceding and following the interview sessions.
The authors conclude:
"Furthermore, this study points to the importance to pay adequate attention to loneliness, both in adults with and without CMD. Professionals working in various settings, including local community, general practice, and mental health care, should be aware that lonely adults are at increased risk of developing severe CMD, and that loneliness in adults with an existing CMD increases the risk of poor outcome, in terms of persistent severe CMD."

"Moreover, professionals should be alert to the onset of loneliness among adults with severe CMDs as they are an at-risk group. Our findings suggest that interventions to reduce loneliness may help to prevent the onset of severe CMD in adults, and may contribute to better outcomes in those with an existing CMD."
****
Nuyen, J., Tuithof, M., de, G. R., van, D. S., Kleinjan, M., & Have, M. T. (2019). The bidirectional relationship between loneliness and common mental disorders in adults: Findings from a longitudinal population-based cohort study. Social Psychiatry and Psychiatric Epidemiology. (Link)