A new update to the NICE guideline for the treatment of depression suggests that providers inform patients about the potential for long-term, severe withdrawal symptoms when coming off antidepressant medications. The relevant change to the guidelines recommends that psychiatrists and mental health professionals speak to service-users about antidepressant withdrawal:
"Explain that whilst the withdrawal symptoms which arise when stopping or reducing antidepressants can be mild and self-limiting, there is substantial variation in people's experience, with symptoms lasting much longer (sometimes months or more) and being more severe for some patients."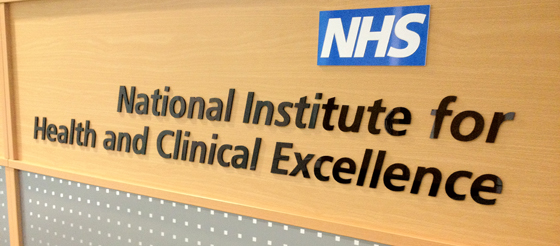 A news article in the scientific journal BMJ provided more detail about the update. According to that article, the UK's National Institute for Health and Care Excellence (NICE) published the original depression treatment guidelines in 2009. At that time, they suggested that withdrawal symptoms were "usually mild and self-limiting over about one week."
However, researchers recently filed a freedom of information request to see the evidence NICE used to make that controversial "one-week" claim. It turned out, as reported in BMJ, that NICE couldn't support the claim. Instead, their sources explicitly contradicted it:
"NICE was able to provide only two short review articles, neither of which supports the one week claim, although both cite numerous sources that contradict it."
Now, NICE has updated that statement to acknowledge the extensive body of research finding protracted, severe withdrawal symptoms after antidepressant use.
BMJ quotes Paul Chrisp, who is the director of the Centre for Guidelines at NICE: "We have amended the guideline to recognize the emerging evidence on the severity and duration of antidepressant withdrawal symptoms."
The 2009 NICE guidelines have been roundly criticized for failing to consider the research about withdrawal from antidepressants. A recent article in BMJ suggested that guidelines that minimize the severity and length of withdrawal symptoms serve to misinform providers. Longer, more severe withdrawal symptoms end up misdiagnosed as relapse of depression.
The result is often to reinstate the antidepressant to treat the supposed relapse, rather than considering more extended tapering strategies for minimizing withdrawal.
NICE was scheduled to release a significant revision of their depression treatment guidelines last year. However, concerns were raised by a large group of mental health experts, service users, and survivors. According to that group, there were "significant flaws in methodology, lack of transparency, and several inconsistencies in the document."
The group documented many of these problems. For instance, recommendations for long-term use of antidepressants are generally based on very short-term studies, often lasting only a month or two. The group also noted problems including cherry-picking data, controversial statistical analyses used to determine efficacy, and inadequate reporting of the dangers of the drugs. Additionally, NICE was criticized for failing to listen to the voices of service users and survivors.
In 2017, the National Survivor User Network (NSUN) issued a statement pointing out that the NICE "guideline has largely ignored the voices of service users, using out-of-date evidence of service user experiences mostly dating back to before 2004 and has failed even to incorporate this evidence into recommendations."
Because of these concerns, NICE has undergone a process of consultation to base its revised guidelines on more current evidence with better methodology. This update, acknowledging the severity and length of antidepressant withdrawal, is the first result of that process.
****
National Institute for Care and Health Excellence (NICE). Depression in adults: recognition and management. 2019. www.nice.org.uk/guidance/cg90/chapter/1-Guidance#continuation-and-relapse-prevention