Researchers published new findings on the medical coercion experienced by immigrants, refugees, and members of visible minority groups in Canada. Don Quang Tran and team members compared rates of reported coercion among immigrants and refugees referred to a Cultural Consultation Service in Montreal. They found that experiences of coercion differed across minority communities, according to reports, and that Afro-Caribbean immigrants were more likely to experience medical coercion.
Data from this study, published recently in Transcultural Psychiatry, were discussed within the context of similar findings of health disparities in the US and the UK alongside disproportionate use of coercive procedures on African Americans and Black community members. Thus, the significance of these data is explored also as politically and ethically relevant. Tran and researchers write:
"This is not only a clinically important issue but also a politically charged and ethically contentious matter. Indeed, some studies report that members of immigrant visible minorities are more likely to be treated by coercion even after controlling for socioeconomic and diagnostic differences – including diagnoses for psychosis and socio-cultural differences in symptom presentation."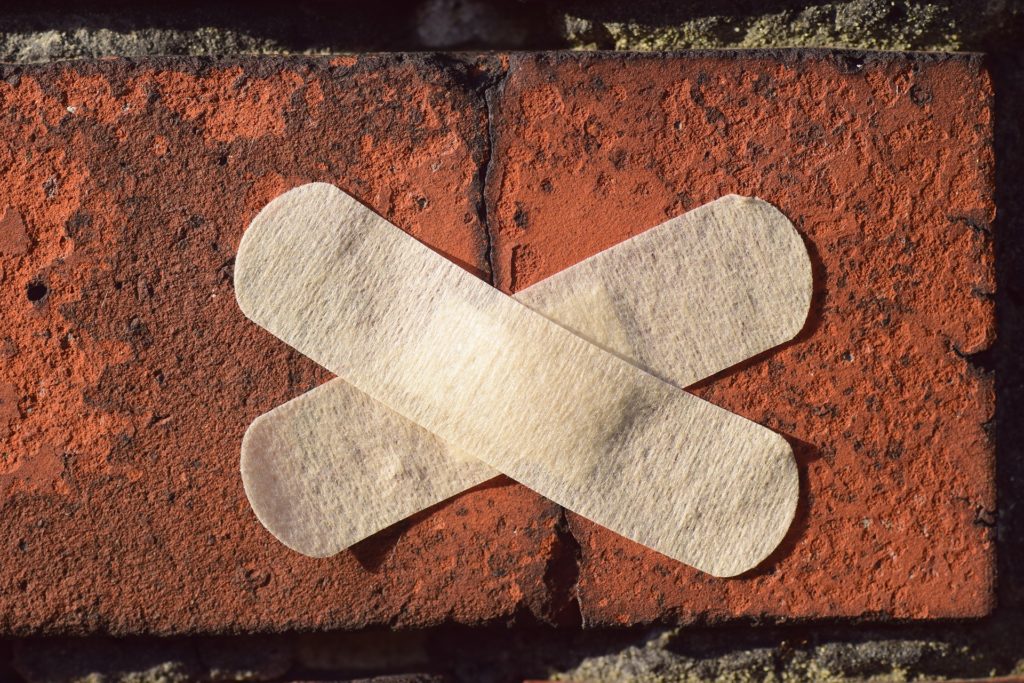 Social coercion is a debated topic, particularly against the backdrop of globalization and immigration. Immigrants commonly face coercive immigration and medical procedures. For example, experiences such as "refused refugee claim, threatened or actual deportation, and immigrant detention" are immigration coercive measures used to discourage asylum seekers from entering and remaining in the country's borders.
Furthermore, it is well documented that these measures are linked to high rates of psychiatric comorbidity. As a result, immigrants' experiences of coercive immigration measures and coercive medical procedures, especially in psychiatric settings, are likely to intersect.
Medical coercion takes shape in interventions that suspend patients' individual rights. For example, although involuntary hospitalization, forced or intramuscular medication, physical restraint, seclusion, and court-ordered force may be defended as "clinically necessary" and thereby justifiable, the other side of the argument is that such coercion wrongfully undermines patients' freedom and dignity with potentially traumatic consequences.
Medical coercion is further complicated by research that demonstrates its uneven application on visible minority groups more often than White, native-born individuals in Euro-American countries. For instance, Black individuals are hospitalized more often than their White counterparts in the UK and in the US, rates that resemble prison statistics.
Further, African Americans are more likely to be administered chemical restraints "for agitation" and depot antipsychotics, despite there being no evidence "that African Americans tolerated long-acting injectables better than Whites."
Importantly, however, is the lack of research that takes into account how these coercive measures are perceived and experiences by the individuals who receive them. Rather, these reports can be obscured by clinical and administrative agendas. The authors write:
"A critical aspect of coercion in any form is the subjective experience of these practices, especially taking into account that patients from visible minorities represent a vulnerable population who commonly endure baseline prejudice and discrimination in the host country," the researchers write.

"Hence, the subjective component of coercion must be given a voice by gathering data on the nature of coercive events as reported by the patients themselves. This study will do just that by carefully gathering reported coercive events by immigrant visible minority patients referred to a Cultural Consultation Service in Montreal."
Therefore, the researchers of this study focused on medical coercion experienced in immigrant minority communities. In Canada, the term "immigrant" refers to foreign-born. However, many immigrants belong to what is known as a "visible minority" group. Visible minorities include the following groups: "South Asian, Chinese, Black, Filipino, Latin American, Arab, Southeast Asian, West Asian, Korean, and Japanese."
"Canada is not immune to medical coercion that may occur excessively in members of immigrant minorities," Tran and colleagues write. For instance, visible minority patients have been more likely to experience police contact as part of coercive psychiatric practice. However, clarification is needed to better understand the use of coercive measures in immigrant visible minority groups.
Given these gaps, Tran and colleagues conducted this pilot study to compare rates of reported immigration and medical coercion in immigrant and refugee visible minority patients. Rather than comparing rates of coercion to White Euro-Americans or Euro-Canadians as a reference group, this study explored the following comparisons: (1) Reported coercion in immigrant Afro-Canadians to all other visible minority groups, and (2) Coercion in each of the other immigrant visible minority groups to all other immigrant visible minority patients.
Tran and colleagues clarify that their goal was to better understand the comparative rates of coercive measures across immigrant visible minority groups by examining data from the Cultural Consultation Service in Montreal over a 15-year period:
"Our goal was not to make intergroup comparisons generalizable to Montreal, Quebec, or Canada; but rather to examine if particular immigrant visible minority groups referred to a specialized service reported more or fewer coercive measures."
The major findings of this study revealed that medical coercion was most often reported by Afro-Canadian (Black) patients. Across all visible minority groups, younger cohorts with a diagnosis of psychosis were more likely to experience medical coercion. Identifying as South Asian (e.g., patients from Pakistan, India, Sri Lanka, and Bangladesh) predicted less immigration coercion. Finally, employment, refugee claimant status, and the presence of a legal history predicted higher rates of immigration coercion in all groups.
Tran and colleagues summarize their results:
"This study highlights a possible trend in Canadian psychiatry that has already been documented in the UK and the USA: some immigrant visible minorities may be at greater risk of coercive measures, in this case refugees and first-generation immigrants of African descent – not just compared to White native-born patients (as in most previous studies) but also when compared to immigrants from other visible minority communities."
Although the higher rates of medical coercion experienced by Afro-Caribbean patients is consistent with other literature, the authors advise against generalizing these findings to other population samples given that the study was not designed as an epidemiological one, nor are the subjects of this study representative of the immigrant population in Montreal. They explain:
"We caution that negative findings in some groups may obscure the reality that immigration and medical coercion exists for some individuals from all visible minority communities."
Overall, Tran and colleagues highlight that a few individuals from all backgrounds have experiences of being put into detention upon arrival and are then subjected to a series of coercive experiences ranging from immigration coercion to coercive medical treatment. They endeavor to further explore these experiences:
"The qualitative experiences of these immigrants and refugees will be the subject of future work."
****
Tran, D. Q., Ryder, A. G., & Jarvis, G. E. (2019). Reported immigration and medical coercion among immigrants referred to a cultural consultation service. Transcultural psychiatry, DOI: 10.1177/1363461519847811 (Link)