In a new study, researchers interviewed people who were given medical advice to discontinue antidepressants. The participants' use of antidepressants was deemed "not indicated" based on clinical practice guidelines. They had no current mental health diagnoses, no history of recurring mental health problems, and had been taking antidepressants longer-term than guidelines suggest (longer than nine months). Despite receiving this advice to discontinue, more than half of the participants refused to stop taking the drug—and researchers found two primary reasons why.
The research was led by Rhona Eveleigh and Peter Lucassen at Radboud University, the Netherlands. The study was published in Therapeutic Advances in Psychopharmacology.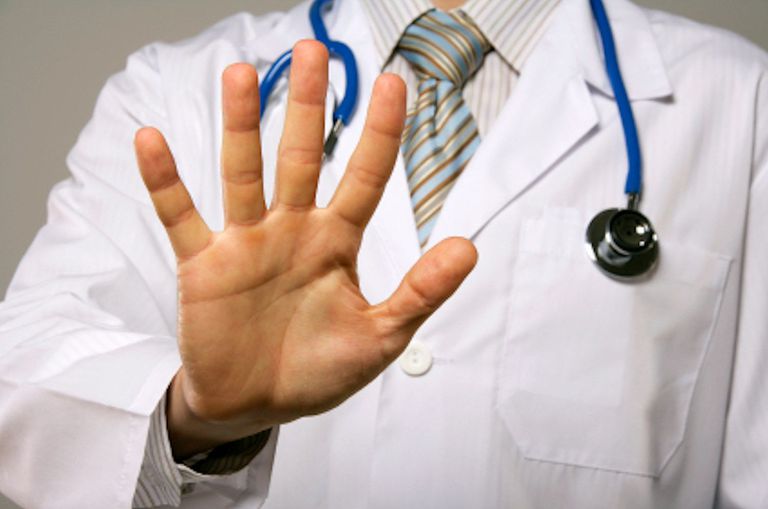 According to the researchers, about five out of every six users of antidepressants do not benefit. Thus, the majority of people taking antidepressants are exposed to the potential harms of the drug unnecessarily. The evidence around long-term use is sparse (most drugs receive FDA approval based on short-term studies), but studies have demonstrated that long-term use may be unhelpful or even cause more harm than good.
Clinical practice guidelines reflect this research. Generally, the advice presented in guidelines is to consider discontinuing antidepressant use after several months (the exact timeframe varies by guideline), if the indicated symptoms have decreased. Of course, many people are taking antidepressants that are prescribed off-label in a manner that does not follow guidelines at all, and discontinuation may be an option in such cases as well. 
In their interviews, the researchers identified two significant barriers to discontinuation. The first was fear: fear that if participants ever stopped taking antidepressants, they would experience levels of depression with which they might be unable to cope.
"Fear (of recurrence, relapse, or to disturb the equilibrium) was the most prominent barrier, and prior attempts fuelled these anticipations."
According to the researchers, the best solution to that fear was clear explanation and guidance from the prescribing doctor: framing the antidepressant use as temporary at the initiation of treatment, as well as a clear understanding of the withdrawal process for discontinuation. 
The second barrier to being able to follow medical advice around discontinuation was a belief in the debunked serotonin deficiency theory: the notion that antidepressants correct a chemical imbalance. In their interviews, the researchers found that this mistaken belief was linked to the idea that the participants had a life-long illness and would require antidepressants indefinitely. 
"Serotonin deficiency as an explanation for antidepressant effectiveness promotes life-long use and hinders discontinuation of antidepressant treatment."
For instance, here are the words of two different participants who "rejected advice and did not discontinue" the drug:
"I just need it. For me, this isn't a psychological illness, it's physical. And my body isn't able to make enough serotonin, so I take the pill to supply it."
"She (the GP) told me, you should see it like you have a deficiency in your brain, you miss a certain substance and the medicine supplies it. She told me it's just like someone with diabetes who needs insulin for the rest of their life. Well, I kind of believe that, so never questioned my use since."
According to the researchers, explaining emotional distress biologically "seems to backfire, making it difficult to persuade the patient to discontinue the drug."
However, other doctors had clearly described the use of antidepressants differently. Another participant said: "My GP made it very clear, it (the antidepressant) is only a temporary solution, it will help, but the problem lies elsewhere."
It seems that the way the prescribing doctor framed the use of antidepressants played a significant role in whether the person tried to follow the advice to discontinue or not. 
Additionally, when the doctor was seen as a helpful figure who took the patient's concerns seriously and would assist with discontinuation, patients were able to see that as "a safety net" and begin the process of tapering off the drug. 
The researchers write that doctors need to be aware of patients' fears around discontinuation, as it may prevent them from acting on medical advice. They also suggest that doctors keep abreast of new methods for tapering antidepressants to minimize withdrawal symptoms.
****
Eveleigh, R., Speckens, A., van Weel, C., Voshaar, R. O., & Lucassen, P. (2019). Patients' attitudes to discontinuing not-indicated long-term antidepressant use: barriers and facilitators. Therapeutic Advances in Psychopharmacology, 9, 1-9. https://doi.org/10.1177/2045125319872344 (Link)