A new article, published in the academic journal Nursing Inquiry, investigates the potential for people diagnosed with 'severe mental illness' to have a full sexual life while residing in a long-stay residential mental health facility. The research team, led by Alicia Evans of Australian Catholic University, conducted qualitative interviews with mental health clinicians and analyzed them through the lens of poststructuralism.
The findings reveal that clinicians often problematize the sexual needs and practices of residents. The sexuality of residents is governed and policed under the pretense of reducing risk, but actually acts to safeguard clinicians and staff, leaving residents less safe and more unprotected. The authors explain:
"The clinicians exercised disciplinary power to ensure that the facility was both apparently ordered and safe. This also served to protect them from needing to negotiate with each resident about their sexual needs and how these might still be expressed while living communally. This aspect of 'rehabilitation' was silenced, and order was maintained. What happened outside the facility was another matter and one that meant residents bore the risk associated with sexual activity in public spaces."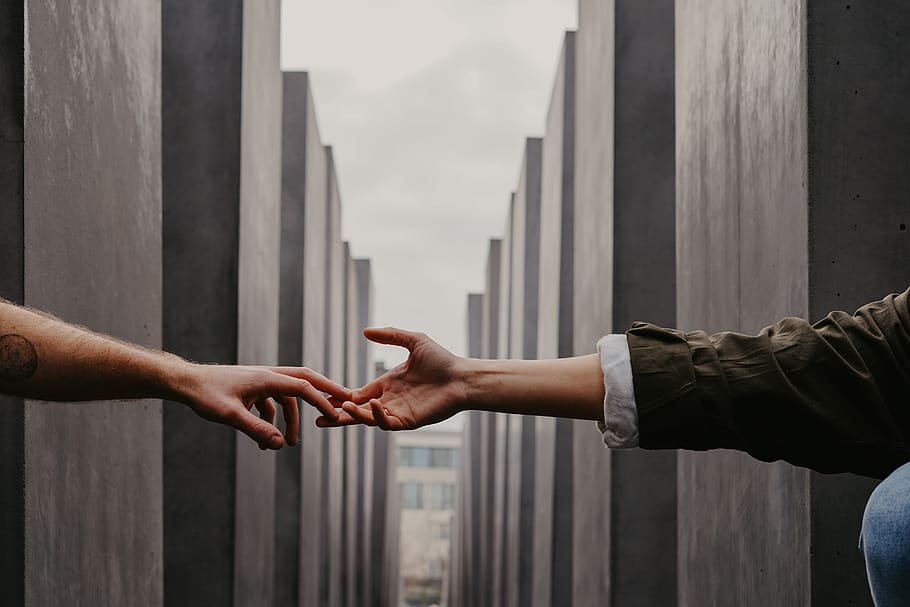 The association between risk and what the authors refer to as 'madness' has been a concern to mental health clinicians and staff for decades, leading to what is now most commonly referred to as risk assessment. Risk assessment is often used to justify disciplinary power to regulate or control the potential risk. While rooted in concerns for the patients' safety, critics have felt that the dominant risk being managed is the risk to clinicians and the organization rather than the patient.
The researchers were interested in whether discourses of dangerousness would be present in the data from their study to provide new insights for modern clinicians. They used a case study methodology to explain how residents' sexuality was governed and to understand if there were restrictions on sexual liberty and how this was organized.
Residents at the facility had "moderate to severe psychiatric conditions with a significant reduction in psychosocial functioning." Ten clinical staff members were interviewed in a semi-structured format.
The first significant finding was a 'no sex on-site' rule.  An extension of this rule was that visitors were not permitted to go into a resident's bedroom if they were the opposite gender. The clinicians reported that sexual activity was strictly policed and in accordance with the 'policy'; however, upon clarification about such a policy, it was revealed that no official policy existed. No written document or protocol addressed the policing practice.
None of the clinicians seemed to know where the 'no sex rule' came from. Furthermore, this policy assumed that all patients were heterosexual, as the same restrictions did not apply to same-gender visitors.
This led to the second major finding associated with 'risk.' While sexual activity was banned on-site, the clinicians approved of sexual activity off-site, such as at their partner's residence, brothels, or simply having sex somewhere else off-site. Since not all residents have safe places to have sexual relations, this meant that residents who wanted to have a sexual encounter needed to do so in a public space such as a park or public toilet, since most residents did not have the financial means to rent a motel. Although none of the clinicians spoke to the inherent risk involved with this outcome, it was clearly present.
"It is worth further consideration as to how the 'no-sex on-site' rule introduced an element of risk for the resident at the same time as it secured the clinicians and mental health service against risk," the authors write. "While these may well be reasonable safeguards to put in place for clinicians and mental health services for protection, it left the residents less safe and more unprotected."
The author's situated their understanding of the findings within a poststructural analysis, informed by 20th-century philosopher Michel Foucault's notions of discipline and governmentality and sociologist Robert Castel's work on risk.
Foucault refers to 'discipline' as an individual's internalized social norms and also coined the term' governmentality,' which was based on his historical research on sexuality. This work concentrated on the relations of power, knowledge, and the body in modern society.
With this in mind, the author's found that the idea of "allowing" others to have authorized sexual practices was an act of paternalism, which is defined as the "interference of a state or individual with another person, against their will, and defended or motivated by a claim that the person interfered with will be better off protected from harm." This introduced a binary division of 'us' (staff) and 'them' (resident), and by 'othering' the resident, it positioned them as different, vulnerable, at-risk, and/or in need of protection.
The power of not allowing residents to have sexual practices operates as a form of policing. Consistent with Foucault's work on discipline and punishment, mental health nurses had internalized a rule or social norm around the prohibition of sexual activity and then enforced it, even though such a rule did not explicitly exist in the policy.
Robert Castel was a prominent figure to critique the concept of risk. He proposed that the notion of dangerousness was an assessment made on an individual basis. In contrast, the idea of risk is population-driven and then applied to the individual, regardless of their particular circumstances or context.
In relation to Castel's work, the analysis revealed that the staff had a compartmentalized perception of the resident, with the idea that the resident's mental state somehow existed as a separate entity to the rest of them. They write:
"In this way, their 'mental state' is treated as if it is separate from the dynamic tensions that human beings live with, particularly between one's desires and their mental/emotional responses to either deprivation or satisfaction of the sexual drive."
Through the lens of Castel's work, this compartmentalized view of the patients aligns with the shift that occurred within the broader field of psychology in the 20th century, moving away from talking therapies, such as psychoanalysis, toward a more empirical, biologically based approach privileging the brain.
Castel felt that this move had much less regard for the therapeutic relationship that had been so central to the mental health disciplines, and brought with it the abolition of messy dynamic relationships to introduce apparent order, which we see in this study.
In conclusion, it was clear that a discourse of risk was operating through staff interviews. While the organization remained safe, well protected, and avoided fear of future litigation (which is often seen as the gold standard for a treatment facility), it significantly impacted the resident's recovery and placed them at risk to have their sexual needs met. The authors close with the statement:
"Residents could not be empowered in relation to expressing their sexuality when the compartmentalized, applied way of thinking dominated, and the safety of the corporation was privileged."
****
Evans, A. M., Holmes, D., & Quinn, C. (2020). Madness, sex, and risk: A poststructural analysis. Nursing Inquiry. https://doi.org/10.1111/nin.12359 (Link)