In a viewpoint article in JAMA Psychiatry, researchers lay the blame for worsening mental health outcomes at the feet of clinical psychiatry.
They note that outcomes for people with "severe mental illness" have worsened over the last 50 years and that people with schizophrenia continue to die up to 25 years younger than do their peers. They acknowledge multiple reasons for this increasing disparity. However, their article focuses on what they call the "myopia" of clinical psychiatry:
"We suggest that clinical psychiatry's taken-for-granted, everyday beliefs, and practices about psychiatric disease and treatment have narrowed clinical vision, leaving clinicians unable to apprehend fundamental aspects of patients' experiences."
The article was written by Joel T. Braslow and Jeremy Levenson at UCLA and John S. Brekke at USC.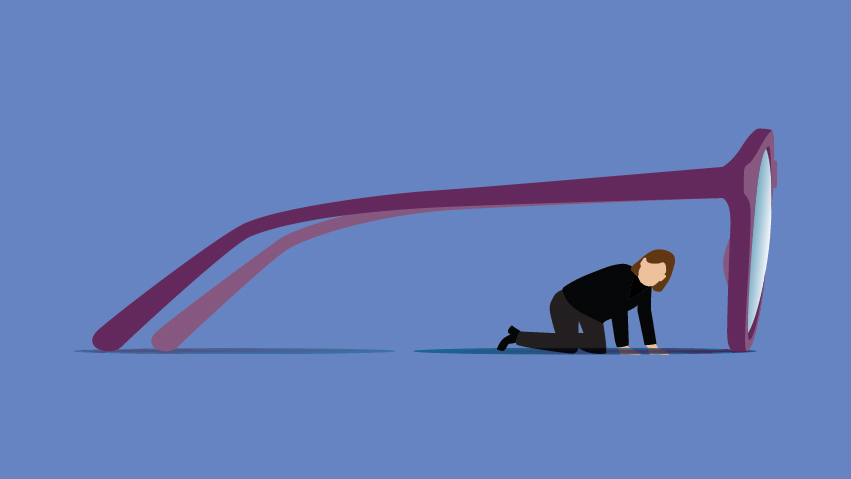 The authors begin by noting that throughout psychiatry's history, researchers—and the public they serve—have urged the field to consider more than just the purported (and as yet unproven) biomedical basis for "mental illness." For instance, they cite a 1998 article that elucidated psychiatry's difference from other medical specialties: "Unlike cardiologists, psychiatrists are unable to go directly from the molecular structure of a bodily organ to the functional results of that organ's action."
Psychiatry's overwhelming focus on trying to understand the biological underpinnings of "mental illness" (its "myopia," in the words of the authors) has distracted from the well-known, well-researched, and obvious causes of "severe mental illness." For instance, while genetic testing has as yet shown no clinical utility for classifying or predicting "mental illness," life experiences like trauma, abuse, deprivation, poverty, and pain are much better predictors of whether one will receive a psychiatric diagnosis.
The researchers write, "By mistaking the parts for the whole, clinical psychiatry has aided and abetted the social alienation; social, medical, and psychiatric abandonment; and neglect inflicted on those with SMI over the last half-century."
Quixotically, the authors then suggest that psychiatry is very much on the right track: "Nothing inherent in the biomedical paradigm precludes such a broad understanding," they write—although the very word "biomedical" ("relating to both biology and medicine") excludes the social and societal levels of understanding. They may have meant to state that the "public health paradigm" may be consistent with social and societal changes.
Braslow, Brekke, and Levenson have no concrete answers to this paradox, but they do propose an ideal to strive for:
"An empirically based, integrative approach will give clinicians the scientific justification and ethical imperative to insist that homelessness and incarceration are unacceptable either as locales for alleged treatment or outcomes for those with SMI."
It is unclear what that "empirically based, integrative approach" is; the authors do not specify. They add:
"An expanded clinical gaze will remind us that responsible treatment requires more than prescribing a single modality, such as a psychotropic drug, but instead addressing multiple levels of interacting factors, including families, living situations, social networks, and what makes patients' lives meaningful."
It is also unclear exactly how psychiatrists can address homelessness, poverty, family life, and social networks. Braslow, Brekke, and Levenson provide no concrete directions for this. But as an aspirational statement of values, this can be considered a paradigm shift for the field.
****
Braslow, J. T., Brekke, J. S., & Levenson, J. (2020). Psychiatry's myopia—Reclaiming the social, cultural, and psychological in the psychiatric gaze. JAMA Psychiatry. Published Online: September 9, 2020. DOI: 10.1001/jamapsychiatry.2020.2722 (Link)