A new study, published in JAMA Dermatology, examines associations between suicidality and other negative psychological side effects and finasteride, a commonly used hair loss drug. The researchers found that finasteride may be linked to suicidality and adverse psychological events in men younger than 45 years-old prescribed the drug to treat hair loss.
The researchers urge clinicians to be cautious when prescribing this medication and to be aware of any potential negative psychological side effects shown by their patients. They also highlight the need for further research to be conducted to gain a clearer understanding of the relationship between finasteride and mental health issues. The researchers, led by Dr. Quoc-Dien Trinh, of the Division of Urologic Surgery at Brigham and Women's Hospital, write:
"Increasing concerns over fatal outcomes linked to finasteride use have caught the attention of media and regulators alike. In light of this and the limited literature on this association, we sought to investigate psychological adverse events and suicidality associated with post-finasteride syndrome."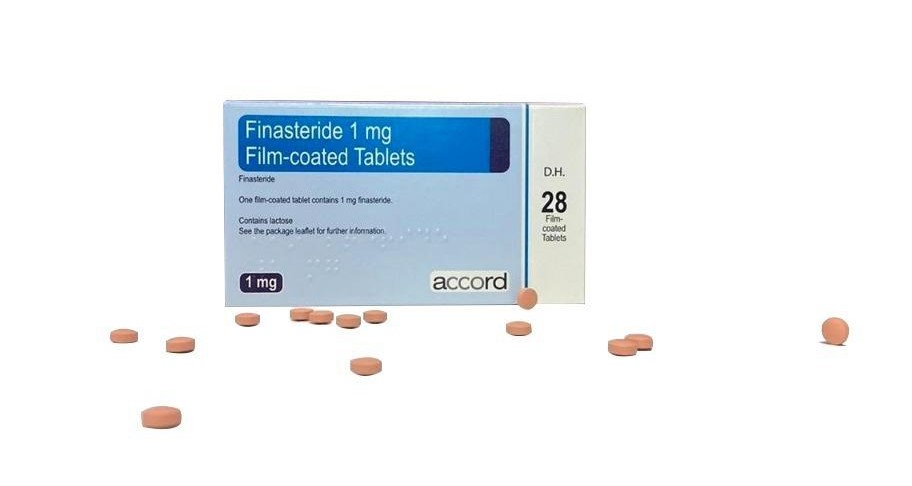 Finasteride has received attention from the media and health authorities in the U.S., Canada, Korea, New Zealand, and the United Kingdom for its reported links to depression, self-harm, and suicide. Concerns about the drug and its negative side effects have resulted in the development of organizations like the Post-Finasteride Syndrome Foundation and terms like "postfinasteride syndrome." Yet, despite widespread concern, studies investigating connections between suicidality and finasteride are limited.
In the current study, researchers explored potential correlations between finasteride use and suicidality, which they define as including suicidal thinking, attempts, and completed suicide, as well as psychological adverse events, which they define as depression and anxiety.
The researchers used data from VigiBase, an international database run by the World Health Organization. The database spans 153 countries and includes drug-adverse reaction pairs. The researchers used statistical analyses to investigate potential associations between suicidality, adverse psychological events, and the use of finasteride and other similar hair loss medications.
A total of over 3,000 cases of suicidality (356) and/or psychological adverse events (2,926) were identified as being associated with finasteride use. The individuals affected were predominantly men (98.9%), ages 18-44 (70.9%), and most resided in the Americas (63.5%) or Europe (32.6%).
Regarding their findings, the researchers write:
"Taken together, our findings suggest that the disproportional reporting of suicidality and psychological adverse events in association with finasteride use could potentially be attributed to unique characteristics of the drug in young patients with alopecia."
They highlight that the negative psychological side effects associated with finasteride use in younger men could be the result of persistent sexual dysfunction shown to be correlated with the drug. Researchers support this hypothesis by pointing to the case of 6 men who completed suicide who had been taking finasteride for hair loss and who had experienced persistent sexual dysfunction even after stopping finasteride use.
Prolonged sexual dysfunction associated with finasteride use has been long documented. A citizen petition in 2018 called for more thorough informed consent practices wherein prescribers clearly explain the risks associated with the drug to prospective users.
Researchers also examined suicidality and psychological adverse events in similar drugs used to treat hair loss, such as dutasteride, minoxidil, and tamsulosin. They did not find the same associations as they did with finasteride. They explore why only finasteride, and not similar drugs, might be implicated in suicidality and mental health issues.
The researchers suggest that perhaps the media attention associated with finasteride might lead to reporting bias or a tendency to focus more on finasteride and its adverse effects as opposed to other hair loss drugs. They point to a finding in their analysis which indicates disproportional reporting of suicidality connected to finasteride use after 2012, which, perhaps not so coincidentally, was the same year that studies highly publicized negative effects of finasteride and the year the Post-Finasteride Syndrome Foundation was founded.
The study's limitations include the likely underreporting of adverse events, given the scope and span of the international database. Researchers also did not examine external contributors to or protective factors of depression and suicidality, like social support and socioeconomic status. Therefore, they cannot draw definite conclusions that finasteride was the sole contributor to adverse psychological effects.
Additionally, self-reliance, a dominant characteristic of masculinity, and economic policy uncertainty have been shown to contribute to suicidal thinking and suicide in men, indicating other risk factors to address in further explorations of finasteride's side effects.
In light of the study's limitations, the researchers conclude with a call for caution when prescribing and for further research to more deeply investigate potential associations between finasteride, suicidality, and adverse psychological events.
****
Nguyen, D-D., Marchese, M., Cone, E. B., Paciotti, M., Basaria, S., Bhojani, N., & Trihn, Q-D. (2020). Investigation of suicidality and psychological adverse events in patients treated with finasteride. JAMA Dermatology. doi:10.1001/jamadermatol.2020.3385 (Link)